After getting a new smartphone or tablet device running either Android or iOS, the first type of game most users end up downloading is an endless runner. In most cases, the candidacy goes to Temple Run or Subway Surfers; but there are other candidates like Minion Rush as well. At this point, most of them would get bored and explore no further; but guess what? There are plenty more of endless running games on iOS and Android platform, mostly for free.
Here's a list of 10 endless running games you can play in iOS or Android
10.  Dudeski
Unlike the games we have mentioned while beginning this article, you don't really run through a flat surface in Dudeski. Instead, the gamer skis down a steep hill and there would be avalanches trying to kill the player. The objective is to ski down smooth and safe avoiding any obstacle and the avalanches. Download – iOS, Android.
9. Canabalt HD
Canabalt HD is more like classic endless runner game available for both Android and iOS platforms. In this game, user plays in a Super Mario like interface and the game is just as addictive. The movements are fast paced enough, and very challenging. Download – iOS, Android.
8. Crossy Road
Crossy Road will surely take a gamer into higher level of addiction. A character needs to cross a very busy road without getting hit – that's the basic objective. Jumping around platform to platform is easy, but look out for the speeding vehicles. On iPhone 6s and iPhone 6s Plus the Force Touch adds a new level of interaction on Crossy Road. Download – iOS, Android.
7. Storm Rush
Storm Rush takes full attention into the gaming. Obstacles in this game's interface are very challenging and they just show up without even notifying the gamer at a safe interval; that's where the game gets challenging. Fast reflex is required for Storm Rush. Download – iOS, Android.
6. Boson X
Running through the Boson particles, sound cool enough? You could experience that in Boson X; however the interface isn't much intuitive and smooth like many other games in its caliber. Nevertheless, Boson X is a pretty enjoyable game. Download – iOS, Android.
5. Running Circles
Not exactly a typical endless runner game, but the theme is pretty identical. In Running Circles, the gamer has to run a circle through but it's not just that. There will be obstacles in the way, so it is required to keep the eyes open during the run. However, this game is only available for Android. Download – Android.
4. Space Chicks
Chicks doesn't really mean poultry here, and you don't run along a firm. Instead, the running takes place in open space where running between planets or galaxies are happening, and the obstacles in the way are pretty surprising. Space rocket, jetpack flying and coin power-ups; entertainment sure is there. Download – iOS, Android.
3. Ridiculous Triathlon
Unlike the endless runner game population out there; gamers don't play only one character in Triathlon – it's three instead. It's mandatory, thus there's no option to ditch a player and the ever-changing track makes the game very hard. But the visuals and gameplay are excellent. Download – iOS, Android.
2. Mad Drift
Mad Drift is basically an endless driving game, not running really. Yet, the theme is same and the addiction isn't any less than the other endless runners out there. In this game the gamer has to steer out of the obstacles while driving through a desert. To attain higher scores and power ups, tricky movement is necessary. Download – iOS, Android.
1. Weseewe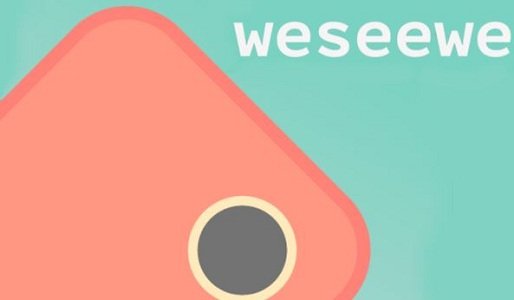 The name is slightly ridiculous, but don't bother. The game is addictive! In weseewe, the gamer has to land their character on an active color otherwise the character dies. It's a cute game, yet difficult and very addictive. Download – iOS, Android.
Conclusion
All these endless runner games are highly popular in both iOS and Android app stores. Few of these are paid games in iOS but paid in Android; thus you need to find a way to play it on your device.