Leonardo DiCaprio is a celebrated actor and film producer in Hollywood. He can be best remembered for playing the role of Jack in one of the top grossing films of all time, Titanic. He owns the Appian Way Production, a production company he founded. Moreover, he is an active environmental advocate, especially with the global warming issue. Actually, with his unrelenting dedication in promoting global awareness for conserving our environment, he was appointed as representative of the United Nations on Climate Change. DiCaprio is also a known philanthropist, donating most of his earnings to charities and organizations with advocacies for the environment, children's welfare, and LGBT community to name a few.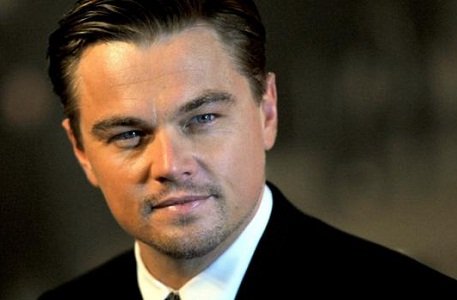 Net Worth: $245 million (Estimated)
Source of Income: The largest portion of Leonardo DiCaprio's income is basically from his earnings in starring in and producing a lot of movies, with most of them earning over $100 million in the box office. Among those movies that became a hit worldwide are Romeo and Juliet, Titanic, Catch Me If You Can, Inception, and The Departed. He posted earnings of $29 million in 2015 and is said to be earning $25 million per movie on average.
Full Name: Leonardo Wilhelm DiCaprio
Born: 11th November, 1974
Marital Status: Leonardo DiCaprio is one of the very few Hollywood celebrities who were never been married. He was last seen dating the model, Kelly Rohrbach, whom he met on summer of 2015.
Height/Weight: He stands 6 feet, and weighs 75 kilograms.
Personal Background
Leonard DiCaprio was raised in Los Angeles, California. He is a son of underground comics artist named George DiCaprio and a German-born legal secretary Irmelin Indenberkin. His father is half German and half Italian in ancestry. His mother has a Russian descent. In fact, Leonardo is self acclaimed half Russian. He has 2 Russian grandparents who are already dead. His parents were actually college lovers. He was named after Leonardo da Vinci. It was simply because when he was still in the womb of his mother, he firstly kicked while his mother was staring at Leonardo da Vinci's painting. He was responsibly raised by her mother when his parents separated when he was still 1 year old.
Career Graph
Leonardo DiCaprio's successful exciting career in Hollywood began in a number of TV commercials. Soon after, he received a lot of television offers. He had recurring appearances in American television series in the early 1990s like the hit sitcom titled Growing Pains and the soap opera titled Santa Barbara. "Critters 3" was the very first movie he starred with, in which he played the character Josh. In the year 1993, he starred in "The Boy's Life" with his co-actor Robert De Niro. In the same year, he was offered with a supporting role in the movie titled "What's Eating Gilbert Grape" where his great acting performance was highly recognized. Another film he made where he showcased excellent acting performance was the 1995 and 1996 films titled "The Basketball Diaries" and "Romeo and Juliet" respectively. One of the popular and highest-grossing hollywood movies he made was the 1997 American movie titled "Titanic".
Save