Sonakshi Sinha is a 28-year-old Indian actress who currently has a successful acting career in Bollywood and when she came to Bollywood she was popularly known for daughter of great Bollywood star and current BJP leader Shatrughan Sinha. She was born on June 2, 1987 in Patna, India. She has started his acting career way back in the year 2010. At first, she was just a simple costume designer in the Indian filming industry.
However, some big names in the industry have discovered her great acting potentials, giving her big acting break.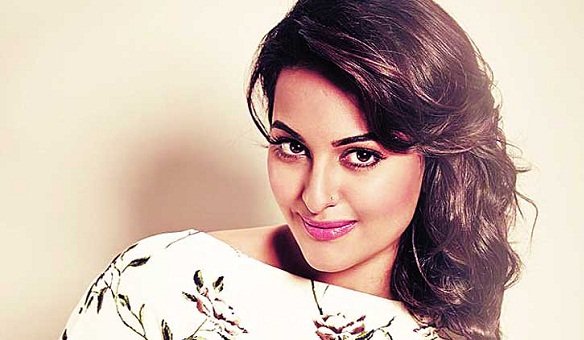 Perhaps, you have known some facts about Sonakshi Sinha. But for sure, there are still a lot more that you don't know about her. Listed below are 10 more interesting facts about Sonakshi Sinha that you can add to your knowledge regarding this stunning Indian actress:
#1. Sonakshi Sinha was first thriving in the modeling industry before she indulged herself in the world of filming. In the year 2008 and 2009, she was one of ramp models who contributed a lot in the Lakme Fashion Week.
#2. When Sonakshi was still in the fashion designing industry, she's a little heavyweight. Salman Khan who firstly saw her acting potentials guided her in doing physical exercises, causing her to lose around 30 kilograms. Some of the physical exercises she performed were yoga, swimming, and exercise routines from the fitness gym. The moment she achieved a perfect slimmer body, Salman introduced her in Bollywood.
#3. Since she has indebted her current successful career in Bollywood from Salman Khan, she immediately return the favor to Salman after earning big amount of money from her very first Bollywood movie titled Dabang. Sonakshi donated a considerable amount of Salman's NGO known as Being Human.
#4. One extremely interesting thing about Sonakshi that you may don't know is her unique way of de-stressing. She does it by way of playing with her cute little puppies.
#5. When she was still a little kid, what she loves to wear is the Saree. Hence, it is no longer surprising why it is fine with her to wear Saree in some of her movies. Nose ring is also one accessory that she lover to wear. This can be confirmed through her numerous films.
#6. When she's bored and got nothing to do, what she usually does are drawing sketches and painting. This is actually her hobby, in which she is excellent at. In fact, on her "Lootera" film, one of her painting was shown.
#7. Sonakshi loves watching movies, just like any ordinary individual out there. Some of her favorite movies are Dilwale Dulhaniya Lejayenge, Kung Fu Panda, About a Boy, Nothing Hill, Love Actually, Primal Fera, Zoolander, and Madagascar.
#8. Aside from the Indian cuisines, what she usually cook at home and eat in a restaurant are Thai and Chinese cuisines. She finds these foods very delectable to her taste.
#9. As a beautiful Bollywood actress, Sonakshi was linked to several men of course. In the year 2012, she was rumored to be dating with Bunty Sachdeva, who happens to be a celebrity and sports manager. Two other hot men who were linked to her were Shahid Kapoor and Arjun Kapoor.
#10. Sonakshi Sinha also loves reading. Two of the books she loves reading are Shantaram written by Gregory David Roberts, and the book of The Da Vinci Code written by Dan Brown.
These are just 10 of interesting yet least known facts concerning Sonakshi Sinha as a famous and stunning Bollywood actress. When you get the chance to know her even better, you will surely idolize Sonakshi Sinha.