Kareena Kapoor Khan is a famous Indian actress who also managed to carve a great name and reputation in Bollywood. She was born on September 21, 1980 in Mumbai, Maharashtra, India. She's currently 34 years old. The truth is, she comes from an entertainment-oriented family. Her father and mother were both famous Indian celebrities. Her sister, Karishma Kapoor, is even a successful actress in India.
In addition, apart from being a famous Indian actress, there are a lot more interesting and least unknown facts regarding Kareena Kapoor Khan. Here are 10 of these: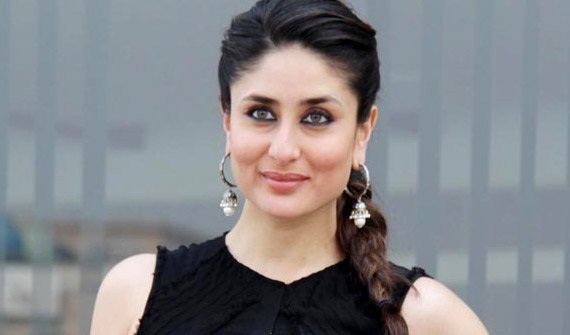 #1. There is actually an interesting story about her name. It was taken from the famous book titled, Anna Karenina. This was what her mother used to read when she was still in her womb. Even so, her close friends and family call her on her nickname, Bebo.
#2. Talking about education, Kareena has tried to get a degree in Commerce in Mumbai's Mithibai College. However, she stopped and switched to law. She also experienced studying in Harvard University for 3 months, which was related to her summer course for microcomputers.
#3. Kareena and her sister, Karishma, were raised alone by her mother Babita. It was because of the legal separation of her mother and her father, Randhir Kapoor. Her father wanted her to be in the filming industry, but her mother opposed to the idea.
#4. Even how famous and rich she is, Kareena is proud to admit that she is not a techie type of a person. Meaning to say, she's not that avid fan of the latest gadgets. In fact, the only slick innovation she has got is her smartphone.
#5. She's actually a Bollywood royalty. Aside from having parents who are both Indian celebrities, her grandfather and her great grandfather were both successful in Bollywood during their times. Her grandfather, Raj Kapoor, was a veteran Bollywood actor, while her great grandfather, Prithviraj Kapoor, was a legendary showman.
#6. She was rumored to have a fling with her co-star in Race 2 film that was filmed in the beautiful country of Turkey. This co-star of hers was none other than Bipasha Basu. However, the rumored relationship didn't last long.
#7. Her scandal with her boyfriend, Shahid Kapoor, who happened to be a Bollywood heartthrob, really made Kareena controversial. The scandal kept on circulating on mobile phones and internet for a certain time period. Shahid was her boyfriend from year 2004 up to 2007.
#8. In the year 2006, she decided to become a vegetarian like her boyfriend Shahid Kapoor. Her purpose of becoming a vegetarian was never to impress her boyfriend. She has done it in order to become fitter that she can easily fit dresses.
#9. Kareena is also into yoga. This is one reason why she is very fit and healthy. Her yoga instructor commends her as an excellent yoga student. She can do complex yoga poses for more than 30 seconds, and she can also perform 50 surya namaskars.
#10. Kareena admits that she is a foodie type of a person. Spaghetti is her favorite dish to eat. Even though she's an Indian, she preferred consuming Italian cuisine since this is her favorite.
You surely do not know these 10 interesting facts about Kareena Kapoor Khan. Without a doubt, she's an Indian actress who deserves great recognition.