The street foods or road side foods are the specialty of India. Mostly people like to stand by the road side and love to eat the road side foods from the food stalls. The tradition of this tasty food stalls is very delicious and common among the metro cities of India like Mumbai, Delhi, Indore and many other cities.
Here is the list of the famous street foods that are very popular in the famous cities of India:
10. Fried Rice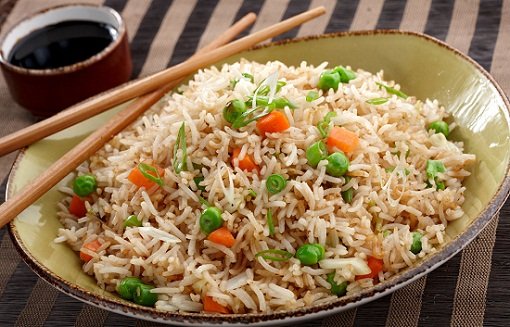 Chinese rice is one if the famous food in the road food stalls of India. Indian streets are the best places to try the Chinese fried rice along with the chili chicken or some other non veg dish. Chinese stalls are available on the roads of the famous cities of India. Youth like to eat Chinese from the roads of the India.
9. Kebabs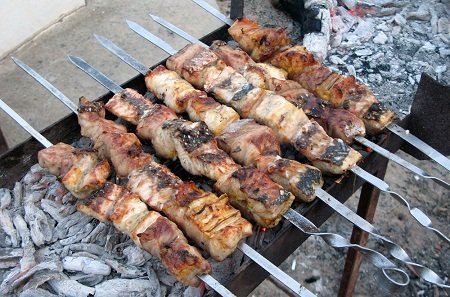 Another road side food that is famous ion top cities of India is Kebab. The people love to eat bun kebabs with their friends and family by the venders and stalls on the streets. Especially in Delhi and Kolkata, people of non veg lovers loves to eat different types of kebabs including seekh kebab, tandoori kebab and hara kebab. Cities of India like Hyderabad, Lucknow and Delhi are the best places to try these kebabs.
8. Samosa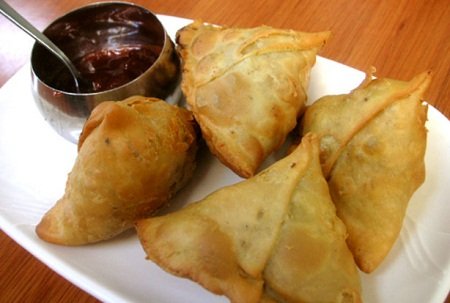 Another famous street food is samosa which is liked by almost everyone in the world. Samosa is the perfect snack for evening and rainy day snack. The samosas are the best street foods that one can have in the evening or with the friends. When served with chutneys they are the best road side fried snack in the Indian cities.
7. Thattu Dosa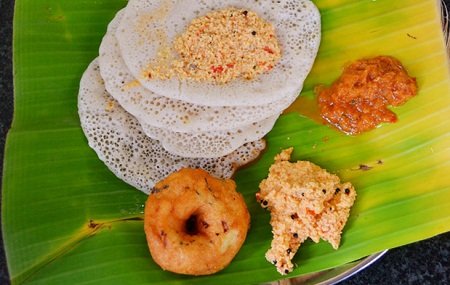 Especially in streets of Tamil Nadu and Kerala, Thattu Dosa is one of the famous street foods of India. It is a pure vegetarian dish that is served by almost all the veg sellers and venders on the streets. Almost 100 varieties of dosa are available on the stalls in the streets on South India.
6. Putu Mayam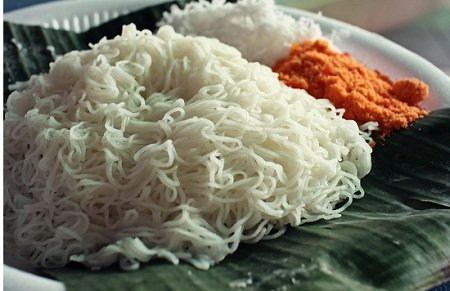 It is traditional Tamil dish. Putu Mayam is made up of the noodle floor and coconut. It is served with the topping of desiccated coconut and gulu Melaka. This food is common on the streets of Tamil Nadu, Kerala, and the areas of Karnataka.