10 Most Interesting & Unknown Facts about Amitabh Bachchan
Bollywood is an industry that has brought hundreds of success stories into limelight. Tons of talented actors and actresses have got fame due to this very industry. Plethora of actors comes and goes but there are some actors who leave a permanent mark in the history of Bollywood and are sometimes termed as "The Legends of Bollywood". One such Legend is Amitabh Bachchan who has changed the face of Bollywood industry in the early 1970s.
Despite of his growing age, Amitabh is still working successfully and no matter which film he touch, he turns it into a success story. As it is the birthday of The Legend of Bollywood, it is the perfect time to discuss about him and all the interesting and unknown facts about him. Let's start with a brief history of Amitabh Bachchan.
A Brief History of Amitabh Bachchan: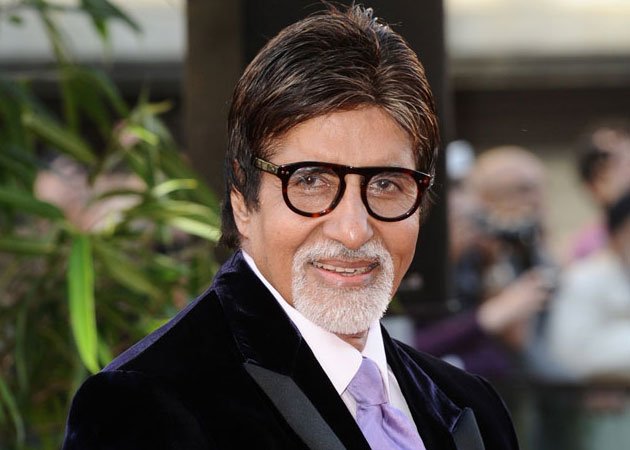 Born on October 11, 1942 in Allahbad a city of India, this great actor hit the Indian Film Industry in 1970 and gave a series of hit movies during his reign. He gained popularity from successful films like Zanjeer and Deewar and was given the title of "Angry Young Man" because of the character of his roles in films.
Amitabh Bachchan Net Worth and Biography
A man of 6 feet 1 inch in height, Amitabh got married to 5 feet 2 inches long Jaya Bahaduri Bachan in 1973 and gave birth to two another talented kids Abishek Bachchan and Shweta Bachan. Amitabh gave more than 180 hit films in his span of work and the number is still increasing. He gave back to back hits for 2 decades that even the French director François Truffaut named him as "The one-man industry". He got tons of awards for his remarkable efforts in the Bollywood industry including 3 National Awards for Best Actor, and 14 Filmfare Awards. He also got Padma Shri Award in 1984, in 2001 he got Padma Bhushan and in 2005 he got Padma Vibhushan for excellence.
Besides working as an actor, Amitabh Bachchan also worked as television anchor, playback singer and film producer. He also took part in politics as well. He started his career in the Hollywood Industry in 2013 with the film "The Great Gatsby" playing the character of Meyer Wolfsheim.
10 Most Interesting & Unknown Facts about Amitabh Bachchan:
Although Amitabh is a popular person and fans know a lot about him but there are still some interesting facts that hundreds and thousands of people do not know about him. Below is the list of 10 most interesting and unknown facts about Amitabh Bachan:
#1. Amitabh Bachan is ambidextrous which means he is capable of using both hands equally well hence he can also write with his left hand as well.
#2. Amitabh started his career as a voice narrator and gave his voice for the film Bhuvan Shome in 1969 for the first time.
#3. Bachchan wanted to become a part of Indian Air Force and dreamt to be an engineer.
#4. Amitabh spent most of his night on the bench at Marine Drive in Mumbai during his struggling days.
#5. Because of his baritone, Amitabh got rejected by The All India Radio.
#6. The most beautiful actress in Bollywood Film Industry according to Amitabh Bachan is Waheeda Rehman.
#7. The first salary of Amitabh Bachan is Rs. 300.
#8. Amitabh was the first Asian actor who was displayed in Madame Tussaud London as a wax statue.
#9. Before Zanjeer, Amitabh was notorious to give 12 consecutive flops in his career.
#10. BBC Online voted for Amitabh for "Star of the Millennium" over legends like Charlie Chaplin, Marlon Brando and Laurence Olivier.