Imlie Star Plus TV Serial Wiki, Story, Timing, Cast Real Name
Imlie is a popular Indian TV show that is produced under the banner of 4 Lions Films. It is a remake of Ishti Kutum, a Bengali TV show. There are 91 episodes in the show, and the first season is being aired on TV. The popularity of the show is on the rise, and you can check it out too.
Wiki
Imlie is a popular show on Star Plus, and it is produced by Gul Khan. The lead roles in this show are played by Gashmeer Mahajani & Sumbul Touqeer. The first episode of the show was released on 16 November 2020. The show is aired on Star Plus, and let us share some more details about the show.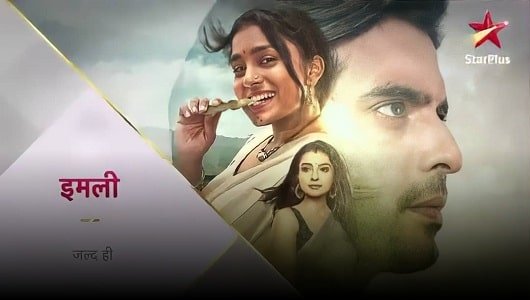 Story
A journalist from Delhi (Aditya) visits a village to interview Satyam Dadda. Because of the bad weather, he had to spend his night with Imlie. After locals got news of it, they forced the couple to get married. Later, Aditya refuses to acknowledge the marriage with Imlie as he was already engaged to his girlfriend. Later Aditya had to take Imlie home, but she was introduced there as a domestic servant. Imlie was being loved by all, and Imlie also started a new journey to find her father. After a lot of drama, the differences started to build-up between Malani and Aditya. The story revolves around these three major characters,the show is full of twists.
Timings
This show is telecasted from Monday to Saturday on Star Plus at 8:30 PM. Earlier, this slot was reserved for Yehh Jadu Hai Jinn Ka. Imlie is also being streamed on Disney+ Hotstar. The show's repeat telecast is at 9:30 AM, and the time may vary according to the schedule.
Cast Real Name
Sumbul touqeer as Imlie
Gashmeer Mahajani as Aditya Kumar Tripathi
Mayuri Deshmukh as Malini Chaturvedi
Chandresh Singh as Pankaj Tripathi
Ritu Chaudhary Seth as Aparna Tripathi
Indraneel Bhattacharya as Dev Chaturvedi
Jyoti Gauba as Anu Chaturvedi
Meena Naithani as Dulari Devi
Faisal Syed as Dhruv Tripathi
Astha Agarwal as Nidhi Tripathi
Jared Savaille as Sunny Tripathi
Tehseen Shah as Twinkle
Kiran Khoje as Mithi
Preet Kaur Nayak as Rupali Tripathi
Rakhesh Maudgal as Harish Tripathi