How to join Kerala Blasters Academy
It is a reputed organization that is engaged with the task of introducing sports among the young ones. Football is the game that is taught in this academy. The academy was launched on 27th May 2014 to train talented kids. The academy has some talented and skilled trainers who give the ultimate effort to educate young people about football. The academy is a part of the Indian Super League. It is located in Kochi. People from various corners of the state prefer to come here to take proper coaching of football.
The owner of the academy is the reputed Magnum Sports Private Limited. It is associated with the job of organizing various sports ventures. It has also earned fame and reputation through this work. The academy is said to be a strong foundation for sport lovers. Apart from giving proper training to the players the academy is responsible for uplifting and boosting moral support to them. It is one of the best works that is done by them. The academy is responsible for producing players who can present the team at both the national and international levels. It is always a proud moment for the academy to watch their students to that position. Nikhil Bharadwaj is the Director of the academy.
If you have a passion and love for football, you can join this academy. However, you need to complete the whole procedure of joining the academy.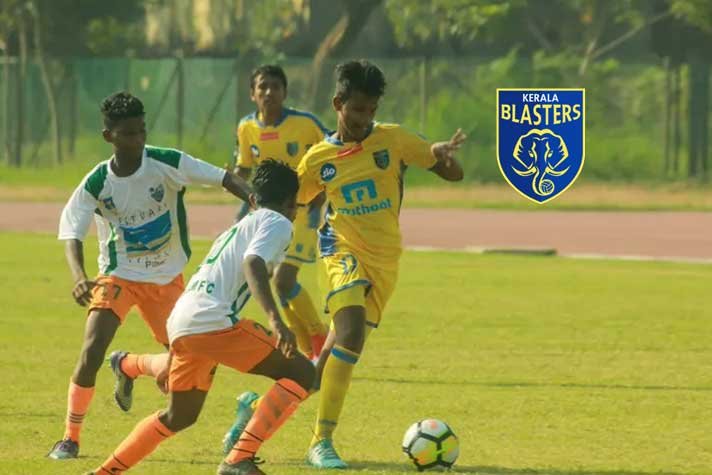 Steps of joining Kerela Blasters Academy:
A set of rules and guidelines is to be maintained while joining the academy.
You can put your kid in this organization if he is aged between 6 years to 18 years of age.
To do this, you need to fill up a registration form.
The form can be downloaded from the official website. Once downloaded you need to provide detailed information about the name of your son, age, present address and a valid mobile number. In some cases, you may have to paste a passport size photograph of the candidate.
On the other part, you can also join the academy if you are a well-trained player. You can join the academy to educate the players.
To get this, you must keep a constant watch on your career. In case of any vacancies, it will be displayed on the site. You have to apply as per the instructions of the academy. You can also send your resume to info@kbfcofficial.com.
The admission process of the academy is available for a limited period. If you are interested you need to apply within that period.