10 Interesting Facts About Janata Dal (United) Party (JDU)
Janata Dal (United) Party, commonly abbreviated as JD(U) is a regional political party based primarily in Bihar and Jharkhand. The party was founded 13 years ago by Sharad Yadav and is currently presided by Nitish Kumar, the Chief Minister of Bihar.
Following are some of the interesting facts about JD(U).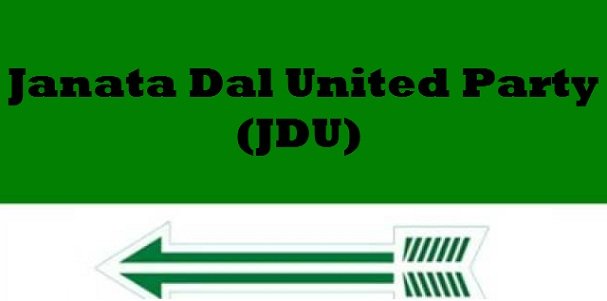 10. Centre-Left Politics
JD(U) operates on the centre-left kind of politics. This implies they follow the principles of integrity, socialism and secularism. Besides, the party also encourages luck egalitarianism i.e. attainment of complete equality through individual's personal responsibility to society fulfilled by his capabilities, talents and strengths.
9. Game of Seats
Though the party reserves nine seats in Rajya Sabha, it has a dim presence in Lok Sabha with only two seats of JD(U) out of 545.
8. History of Origins
Though the party was founded in 2003, its origin dates back to 1999 General Elections. During this time, a spli occurred in Janata Dal leading to a formation of two separate parties, Janata Dal(Secular) under H.D. Deve Gowda and Janata Dal(United) under Sharad Yadav. The reason behind this split was support to BJP-led National Democratic Alliance by Karnataka's Chief Minister, J.H. Patel, who lead a faction then.
Later in October 2003, the Samata Party led by George Fernandes and Nitish Kumar merged with Sharad Yadav's Janata Dal. This merger of Sharad Yadav's JD, Lokshakti Party and Samata Party is now called as Janata Dal(United) Party.
7. Secret Behind Arrow
The party features an election symbol of the arrow in which a green arrow is placed on the middle white strip of a triple strip flag in white and green. What makes it interesting is the fact that this striped flag was initially the flag of Samata party led by George Fernandes. So, it expresses the unity within the working of the party members. Furthermore, it truly demonstrates one of the primary goals of the party, to spread and establish Gandhian values in true sense of the word.
6. Relations with NDA
17 years ago, Janata Dal broke its long alliance with Bhartiya Janata Party(BJP) to protest against the rising position of BJP's campaign committee chairman, Narendra Modi who also got into the nomination of candidacy for Prime Ministerial position. Since then, JD(U) has been in the opposition of BJP and now Modi.
5. Laud for the Chairperson
In 2012, JD(U)'s member, Sharad Yadav who is currently a member of Rajya Sabha was awarded with 'Outstanding Parliamentarian Award' for his dedicated and disciplined performance in the Parliament of India. Originally he was a Member of Parliament and representative of Madhepura constituency of Bihar in 15th Lok Sabha.
4. Organisational Structure
The party's organisational embodies a hierarchical organisational structure. At the top most level, the party shows its presence at National level as a Plenery Session, National Council and National Secretary. It is further divided among State and District Units. Each of the State and District units are subdivided into councils and executives. Descending down to the fourth level of hierarchy are the intermediate units of the party, which can be block, tehsil or constituencies subdivided in committees and executives. The bottom most level of the structure comprises of Primary units, commonly called as the Primary Committees.
3. Arrow To The Crime
Janata Dal United Party has taken a number of measures to control and decrease the rate of crime, especially in Bihar and Jharkhand even the despicable of crimes, the 1988 Bhagalpur riots that still haunt the masses of Bihar. Nearly 250 villages were destroyed and over 1000 people were killed in these riots. Though it spanned a lot of time, party's chairperson Nitish Kumar ensured that criminals involved in Bhagalpur riots were caught and put behind the bars.
2. The Health Care Constitution
According to the Manifesto signed by Janata Dal United Party has created a corpus of Rs. 500 crores to facilitate and simplify the treatment and health care facilities of poor below poverty line.
1. Brand Bihar
According to a report by Times of India, a Bangalore-based student has launched an online campaign system to promote 'Brand Bihar'. 'I Am Brand Bihar' is an initiative undertaken by Nitish Kumar to transform the stereotypical image of Bihar, i.e. people of Bihar are generally imagined to be illiterate, cheap and less professional. JD(U) aims to change this image.
The campaign performed excellently within ten days of its launch, it attracted over a lakh followers. Furthermore, the campaign was supported by eminent personalities like IPS officer Vikas Vaibhav and cartoonist Pawan Toon. Furthermore, the campaign caught spark after the appearance of Alia Bhatt as a Bihari migrant in 2016 blockbuster Udta Punjab.