Chiranjeevi Megastar started his career in the film industry by being in Tollywood with the movie named Pranam Khareedu. That movie was a great hit and people came to know of him as a star. Then, there was no stopping for him and he went on to reach greater heights and success. In the year 2007, he made a remake of the movie Munna Bhai MBBS in Telugu named Shankar Dada Zindagi. He is one of the most talented actor in the Tollywood industry and people have always loved his work. He recently celebrated his 61st birthday and on this special occasion, many glimpses were given about his life. Some of the interesting facts about his life are listed as under:
1. Real name
Chiranjeevi Megastar is not the real name of this superstar. This was a name that he had chosen for himself when he planned to come on screen. His actual name is Konidela Siva Sankara Vara Prasad. Because of the long name, he decided to cut it short when he came on stage. Chiranjeevi Megastar is a Hindu and he is a great believer in God. Chiranjeevi means immortal and that is how he works. People will continue to love his work for the many years to come.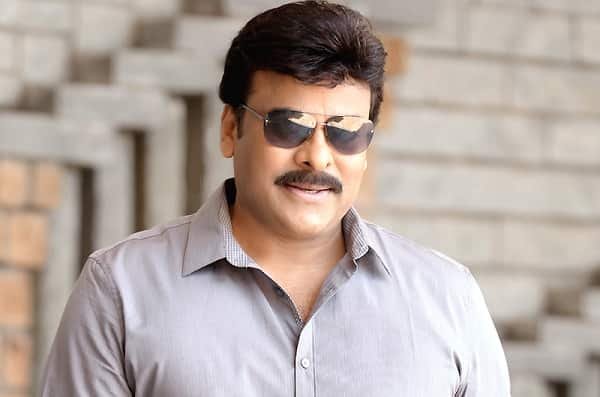 2. Highest paid actor
He is the highest paid actor from the South and he charged Rs. 1.25 cr for one of his films in the South. During the same period, Amitabh Bacchan demanded 1 cr for his films and this proves the versatility of the actor and how much he is liked by the industry. He received the Padma Bhusan because of his immense contribution to the world of cinema. The Andhra University presented him with Honorary Doctorate award because of his skills and talent.
3. Website of his own
Normally actors don't have their own websites as they are promoted by the film production houses and the shows where they pay a visit to. Chiranjeevi Megastar is the first star who has a website of his own. He made a website giving details about his films and also about his life in general and this is the way he contacts his fans. He makes it easy for his fans to reach him. In the year 1987, he was the first actor hailing from South who was invited to the Oscars.
4. Huge run for his films
Normally a film runs for about 20 days in a cinema hall. Chiranjeevi Megastar is the first actors whose two films ran for 100 and more days in cinema halls of Hyderabad. People loved his movies so much that on their request the time was extended in the cinema halls. He has 149 releases till date and there has never been a movie which people did not like. When distributors lose their money and they don't have any money left with them, they are given Chiranjeevi Megastar's old movies so that they can earn some money with them. His blockbuster movies are given to the distributors.
5. Blockbuster movies given by him
Chiranjeevi Megastar is the only actor in the South who have given back to back blockbuster movies. The concept and meaning of the movies are fabulous and people are forced to love the movies because of its concept and the display of dialogues by the superstar himself. In the early 1990's, he was named as the undisputed king of Tollywood and there was practically no one who could beat him in his work.
6. Nickname
Chiranjeevi Megastar was given the nickname of T Nata Kishor by the chief Minister of Andhra Pradesh because of his work and talent. He was also named as Superstar, Supreme Hero, Dynamic Hero and many such adjectives were used to describe him. He is a tough man and works with enthusiasm and zeal. The best nickname that he was given was Megastar that was offered to him by the people of South. They really love him and want him to do more films.
7. Awards bagged by him
Chiranjeevi Megastar has been awarded with many awards till date and when he is in the nominations, it is sure that he will bag one award for himself. He has been awarded with 10 Filmfare South awards, 3 Nandi Awards and 3 SIMA awards. Also, Padma Bhushan is the highest award that he has received to his side. He has presented blockbusters and there are no chances that he should not win these awards.
8. Khaidi No 1
Chiranjeevi Megastar started his career with Khaidi which gave him huge recognition and he acted in it with so much caution and in a natural way. Now, the entire team is back with Khaidi No 1 which will end their nine year long term of making the movie. People are waiting for the movie and this will also be a super hit as it is only best expected from him.
9. Mostzviewed songs
Telugu songs are really good and the best ones are presented by Chiranjeevi Megastar. There is a record on his part that his Telugu songs holds the highest records of highest views on YouTube. It bags about 30,000 likes in just 1 hour and the view list only keeps on getting higher.
10. Movie records
He is the only Telugu actor that has record of 100 days movie and he has given single, double and triple role movies which are loved by all.
These are some facts about this legend! He is a hero loved by all.