Dhriti Sahran is an Indian film actress, who has acted in a lot of Punjabi films. She has also been nominated for various films and her acting skills.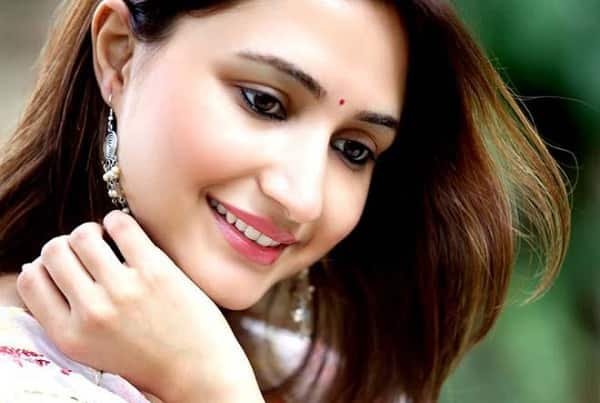 Net Worth
The Net worth of Dhriti is unknown.
Income Source
The main source of Dhriti's income comes from acting in films and commercials. She has been acting in films which provide her with the source of income.
Real name: Dhriti Sahran
Date of Birth: NotKnown
Age: Not Known
Height/Weight
Dhriti is 5 feet and 5 inches tall and she weighs approximately 58Kgs. She has a perfect body and she likes to maintain her body and her physique.
Marital Status
Dhriti is currently unmarried and she is not even dating anyone. She is just focusing on her career and she wants to make it big in the industry.
Personal Background
Dhriti Saharan is an Indian Film actress who was born in Kolkata, West Bengal. She is a very talented actress and a singer as well. She was raised in Mumbai. Dhriti has pursed engineer in her degree course and she has now shifted her career from engineering to acting. This is what she always wanted to do and she wanted to be a part of the Indian Film Industry. Dhriti is a very famous actor and she has acted in mainly the Punjabi films. She is a very hard-working girl. Dhriti is a very pretty girl and is extremely hard working. Dhriti has been working in the Punjabi cinema for a while now and she is very famous there. The details about her family are not given. She has appeared in many ads in her career.
Career
Dhriti Saharan is an Indian film actress, appearing mainly in the Punjabi Cinema. She stared her career in the year 2012 from the film Pure Punjabi, and she was also nominated for the best debut actress at the PTC Punjabi awards. Though, she lost the award to Monica Bedi. She then appeared in the music video called as Billo Thumka, from the movie Pinky Moge Wali. Dhriti's second film was Sadda Haq, which was again a Punjabi film. The movie was based in the 1980's and the early 1990's during the Punjab Insurgency. In the movie Dhriti played the role of Sharon Gill, who was a modern day Sikh-Canadian, student, who travels to India for her thesis and a project on the minorities at the war. The movie was loved by all the critics and the actors in the film were brilliant. Dhriti even received an award for the same. Dhriti then acted in another film called as Teri Meri Ek Jindari, which was directed by the National Award Winner Director – Partho Ghosh. She then acted in the film called Vapasi. The movie was also critically acclaimed. Dhriti is a talented actress.
Properties and Cars
The details about Dhriti's cars and Properties are unknown. Though she is an actor in Punjab, she surely will have some cars and properties under her name.