Born and brought up in the U.K., Mandy is a famous Indian Actress, who has appeared in many Punjabi films. She has also received many awards for her acting.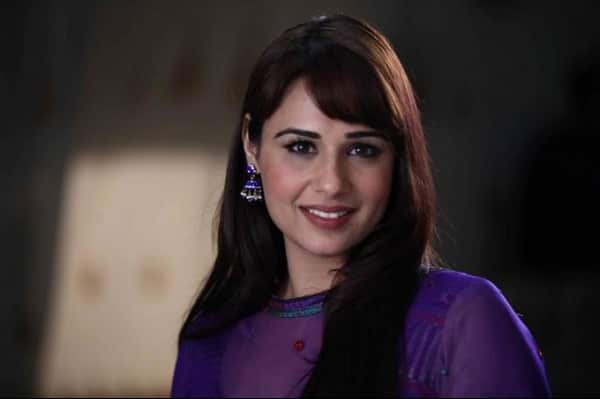 Net Worth: $500000
Income Source
Mandy Takhar's main source of income come from acting.
Real name: Mandeep Kaur Takhar
Date of Birth: 1 May 1987
Age: 31 Years
Height/Weight
Mandy Takhar has a fine body and she is a fitness enthusiast. She likes to maintain her body. Mandy is Five Feet and Four Inches tall and she weighs approximately 65kgs.
Marital Status
Many Takhar is currently unmarried and she is not in a relationship with anyone as of now.
Personal Background
Mandy Takhar is an Indian film actress who appears mainly in Punjabi films. She was born and brought up in the city of Wolver Hampton, United Kingdoms. She belongs to ta Sikh Jatt Family and she is proper Sikh. Her roots belong to a small village in Punjab called as Maliana, which is near Phagwara, Punjab. The details about Mandy's family is not available. She is very fluent in Punjabi and she follows all the Punjabi traditions with love and faith. Mandy is a very talented girl. Mandy was a tom boy when she was growing up and she was also the only girl in the all-boys rugby team and football team. Mandy was also trained in Martial Arts when she was young. Mandy at the age of 17, moved to London to pursue a course in drama from the Kingston University.Her family was against her acting career and did not support her at all, but later they realized her skills and gave full support to her. After studying the course, Mandy moved out of the United Kingdoms and shifted to Punjab, India and entered the Punjabi film industry. Mandy is a very fun-loving girl and she loves horse riding. Mandy is an extremely talented girl.
Career
Mandy started her acting career in the year 2010, when she moved to Mumbai and she made her first debut in Babbu Mann's film, the renowned actor and singer of the Punjabi film industry. She made the debut in Ekam- Son of Soil and her work was appreciated by everyone. After this she got an opportunity to star opposite Gippy Grewal as the main lead in the one of the high budgeted films of the Punjab – Mirza- The Untold Story. She played the role of Sahiba, in the film. The movie was a modern adaptation of the film Mirza-Sahiba. For acting in this film, she even won the award as the best actor in the PTC Punjabi film awards. After this film, Mandy became the most loved actress in the Punjabi film industry. She then appeared in many other films as well such as Bumboo, which was first Bollywood film. Her other Punjabi films are Saadi Wakhri Hai Shaan, Tumera 22 main tera 22, Ishq Garaari, Sardaarji, Biryani, Munde Kamaal de, Ardaas, and many other films. Mandy has also acted in few Tamil films.
Properties and Cars
The details about Mandy's properties and cars are unknown.