Dhanush is a popular South Indian actor, singer, dancer and producer, who have now become a well known face in the Hindi film industry too, after showcasing his acting ability in some hit Hindi movies recently. Another claim to fame of this shy young actor is that he is the son in law of the South Indian super star, Rajnikanth.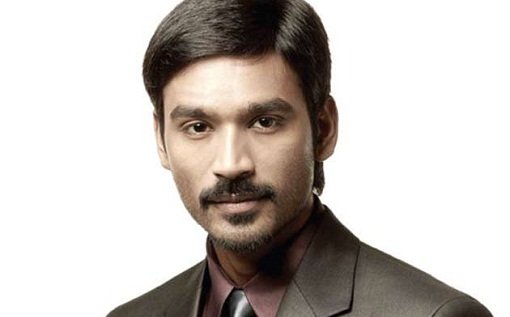 Net Worth: $ 10 million
Income Sources: Dhanush is a highly sought after actor in the South Indian industry and earns nearly Rs 7-10 crore per movie. Recently, he has also done some Hindi movies. He has also appeared in some commercials, besides being the brand ambassador of Center Fresh chewing gum.
Born: 28th July, 1983 (31 years old)
Real Name: Venkatesh Prabhu Kasthuri Raja
Height/Weight: 5 feet 9 inches, 62 kg
Marital Status: Married Aishwarya, the daughter of South Indian super star Rajnikanth, in 2004. The couple has two sons name Yatra Raja and Linga Raja.
Personal Background
Dhanush was born as Venkatesh Prabhu Kasthuri Raja in Chennai and he is the son of Tamil film producer and director, Kasthuri Raja. He changed his name to Dhanush as he entered into the Tamil film industry, on the insistence of his brother Selvaraghavan, who is a film director. Dhanush is a multi talented personality, who is also a singer, lyricist and screenwriter, besides being an actor par excellence. He has an innocent face and expressive eyes, which are his major assets. "Why this Kolaveri Di" is the song sung by him, which fetched him appreciation from all over the world, when it became the most viewed song on YouTube in 2011. He has been declared as the Hottest Vegetarian Celebrity of India by PETA, an organization for animal rights, which has also made him their brand ambassador. He has also supported WWF for the Earth Hour 2012.
Career Graph
Dhanush made his Tamil debut with a film called "Thulluvadho Ilamai", which was directed by his father Kasthuri Raja. The film fetched him good reviews. Next came "Kadhai Kondein", a film by his brother, which was a commercial success, in addition to bringing critical acclaim for him, in the role of a mentally upset youth. It was his 2003 blockbuster release "Thiruda Thirudi", which established Dhanush in the industry and there was no looking back for him after that, as he delivered one hit after the other in the coming years. Some of his best films were "Pudhupettai", "Polladhavan", "Kutty", "Uthama Puthiran", "Aadukalam", "Mappillai" and "VIP". He also featured in some Hindi films like "Raanjhana" and "Shamitabh", for which he received positive reviews. Whiel "Raanjhana" saw him in male lead opposite actress Sonam Kapoor, "Shamitabh" had him cast with his favorite actor, Amitabh Bachchan. Dhanush has been honored with a number of awards during his career, the most prestigious one being the National Award for Best Actor, which he received in 2011 for his performance in the movie "Aadukalam".
Cars
Dhanush resides in Chennai and leads a lavish lifestyle and owns an amazing collection of cars, including Audi A8, Bentley, Jaguar.