17 Bollywood Actresses Who Kissed On-Screen Most Time
Romance and kisses are a part and parcel of cinematic world and people just love it when they find intimate scenes and kisses in some parts of a certain movie. The kiss gives more passion and eagerness to the viewers to have a more realistic feeling of the movie they are watching. There are many Bollywood actresses who are purely known for their kissing scenes. They are so good in onscreen kissing that they can make the kiss look real and passionate. These actresses know their job well and try their best to entertain the audience in all ways that they can.
These actresses who have kissed most times onscreen are listed as under:
17. Esha Gupta
Esha Gupta grew to fame when they won the title of Miss International. She was casted in Mahesh Bhatt's film titled Jannat 2 which really created an explosion among the audience. The best part of the film was the kiss of hers with Imran Hashmi. Both were seen lying on bed when the kiss happened. The kiss does last for some time and it is this part of the film that really steals the heart of the audience.
16. Anushka Sharma
Anushka Sharma is one of those actresses who have kissed her co star in almost all her movies. She started her career with Band Baja Baraat where she was seen kissing Ranveer Singh in the end and the kiss was so sensual and amazing that it does lasted in the hearts of people for a long time. The chemistry that both shared in the movie was simply amazing to watch.
15. Kareena Kapoor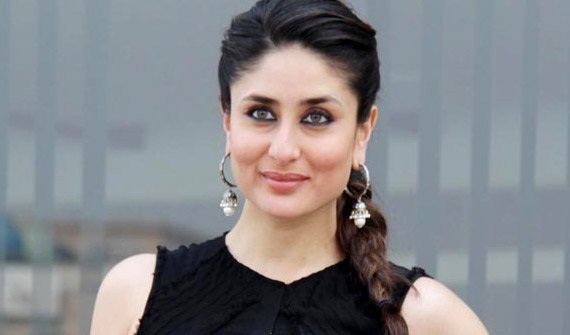 Kareena Kapoor is one of the most famous Bollywood actresses of all times. Her most intense and intimate kiss was from the movie jab We Met when she kissed Shahid Kapoor in the last scenes of the movie. The kiss was done with quite intensity. Then, her next realistic kiss was from the movie Kurban when she kissed Saif Ali Khan. She does her roles in a proper manner.
14. Katrina Kaif
How can one forget the everlasting kiss from the movie Zingadi Na Milegi Dobara! The time when she realises that Katrina Kaif loves Hritik Roshan and comes looking for him and both indulge themselves in a lip lock with their tongues getting into the depth of each other's lips. The dialogue after the kiss makes the scene even more memorable.
13. Priyanka Chopra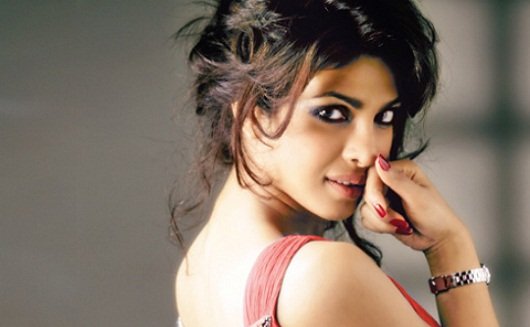 She is one of those actresses who takes the onscreen kiss quite seriously as she has to appeal the audiences in the best manner that she can. She has kissed almost every of her partner in the movies from Shahid Kapoor in Kaminey to Ranbir Kapoor in Anjana Anjani. She has also kissed Hritik Roshan in the film Agneepath. She does it naturally and makes it look real and not mechanistic. She does her kissing scenes with much gravity that people instantly fall for her kissing scenes.
12. Mahie Gill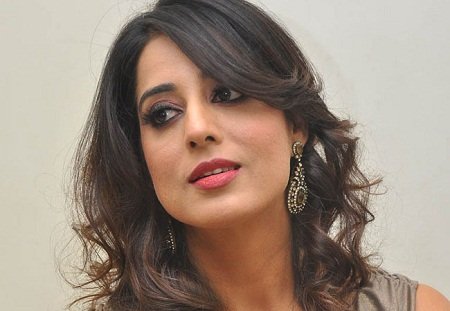 Dev D was itself an adult rated movie and Mahie Gill was first telecasted in this movie where she had to go many intimate scenes from kiss to bed scene and she pulled off her acting in a great way. Then in Sahib Biwi aur Gangster, she was placed opposite Randeep Hooda and she played the intimate scenes with quite ease. The way she looked at her partner's eyes and the sensuality with which she presents her dialogues are just commendable.
11. Amy Jackson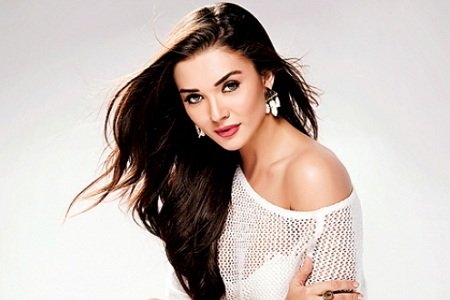 Her first movie was Ekk Deewana Tha and in her very first movie, she was seen kissing Prateek Babbar multiple times. All of the times, the kiss was spot on and perfect, in the manner that people would get the emotions behind the kissing scene. She is a very beautiful girl and people loved her in her very first movie.
10. Jacqueline Fernandez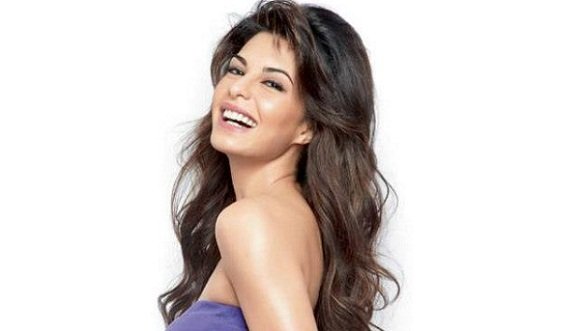 She is one of those actresses who are bold and beautiful at the same time. She is not afraid of carrying out her kissing scenes in the most sophisticated manner. Jacqueline Fernandez most intimate scene was with Imran Hashmi in Murder 2 where both were shown nude in bed and when they made out after falling in love. She kissed her co stars in all of her movies and she even said at an interview that she is always scared when there is a kissing scene. She always hopes that it comes out well.
9. Vidya Balan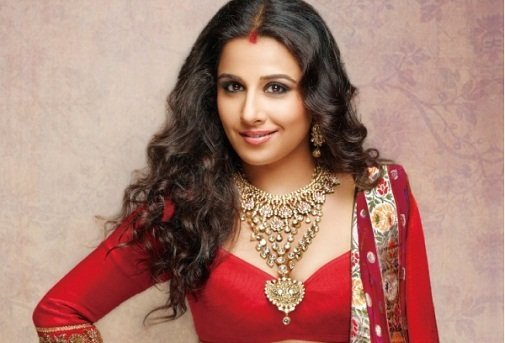 Vidya Balan only got better with every of her movies. She started with her lip locking in the film Parineeta where she worked opposite Saif Ali Khan. In that kiss only, she could win a lot of hearts. Then was her utter great film Dirty Picture where she played the role of a prostitute and she kissed Imran Hashmi in the movie which was just beyond words. In Ishqya she kissed Arshad Warsi which won her critical acclaim.
8. Bipasha Basu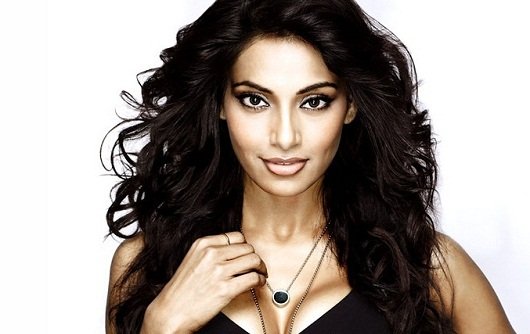 Bipasha Basu is such a hottie that her film without a kiss just seems so incomplete. In Jism, she kissed John Abraham with such intensity and passion that she immediately got to be known as the kiss queen of the industry. Next, she was seen kissing Ranbir Kapoor in Bachna Ae Haseeno who was even too good. Her films matter because of the kiss that she presents in her movies which is natural and does not seem like a movie.
7. Mallika Sherawat
Mallika Sherawat is a bombshell who finds it quite interesting to go ahead with a kiss in her movies. He first movie was Khwahish where she kissed Himanshu for over 22 times in the movie. She was also featured in Murder opposite Imran Hashmi where she made out with him and kissed his wildly.
6. Rani Mukherjee
Rani Mukherjee has also kissed in almost all of her movies. Her movie Hey Ram really got her critical acclaim where she kissed Kamal Hasan in the bed and with every desire that she had in her body.
5. Kangana Ranaut
Kangana Ranaut is a vivacious girl who is not afraid to try out new heights in all of her movies. Her first best kiss was with Imran Hashmi in the movie Gangster. This kiss was the most talked over kiss for a long time.
4. Parineeti Chopra
Parineeti Chopra started her career in the movie industry with Ladies VS Ricky Bahl and she started with her kissing scenes from this movie itself. In ishqzaade she was placed opposite Arjun Kapoor which was a great film and the best part was the kiss.
3. Deepika Padukone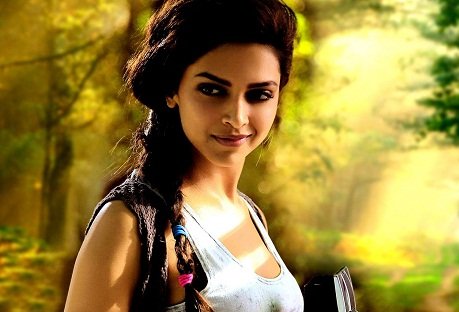 Deepika Padukone kissed her boyfriend in the movie bachna Ae Haseeno for the first time. Her next most intense kiss was in the film Yeh Jawaani Hain Deewani where the kiss seemed real natural and right from her heart.
2. Alia Bhatt
Alia Bhatt started her career with the film Student of the Year and on her first movie itself, she was seen kissing Siddhartha Malhotra. Then, she rose to fame with movies like Highway, Humpty Sharma Ki Dulhania, etc. She is also seen kissing Varun Dhawan, Shahid Kapoor and all her co-stars.
1. Shraddha Kapoor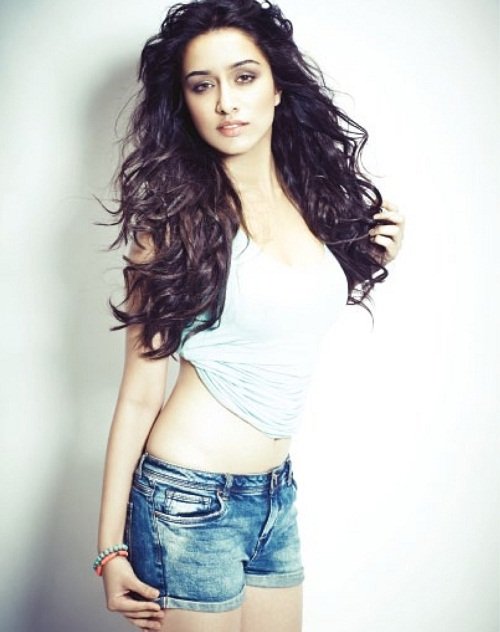 Shraddha Kapoor tasted failure before she could rise to success. Her first big hit was when she was casted in Ashiquie 2 where she was seen kissing Aditya Roy Kapur. She has kissed every co-star onscreen that she has worked with.
These are some of the actresses known for their kisses! If you haven't watched them, then do see these films for once!