For present generation, Justin Bieber is possibly the biggest pop icon till date. While it is quite unimaginable but both girls and boys round the globe are equally fascinated by the young singer. Call it his heart clicking hair flicks or his husky vocals, the motley of elements in his musicals have their own niche. Bieber, perhaps the youngest king of pop started out his career at an early age of 12 and now he is at the pulse of nearly every teen and every R&B lover.
Here you'll see the top 10 chart busters of JB, and undeniably the top-spot pop music hits too. Read on and enjoy.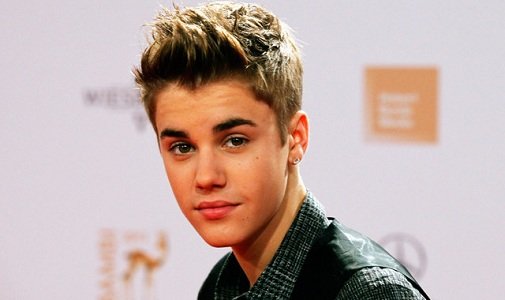 10. Boyfriend
While still a cherub looking kiddo, the teen sensation that Justin Bieber is, this pop song is a testimony of him stepping into the adult genre too. Besides, when Mason D's beats blend in with Justin's crisp voice, it's not possible for the person listening to it to not start doing hip hop. Penned by Mike Posner, though the music video features some freaky moments, you'll like the swag-ish rap that Bieber does in first 30 seconds.
Youtube Link: www.youtube.com/watch?v=4GuqB1BQVr4
9. All That Matters
Well, when you listen to this all that actually doesn't matter. The tunes of acoustic guitar flavored with blues are sure to take you on a three-minute forty-second slide on a romantic gateway. You would want to listen it play while with your better half. Maybe because, it was written when the Disney star Selena and Justin were still in a happy relationship; as he said in an interview.
Youtube Link: www.youtube.com/watch?v=JC2yu2a9sHk
8. Confident
Confident is yet another musical that listed the name of the Canadian singer in adult niche. Featuring hip-hop and reggae elements, the song received mixed reactions from the critics and media alike. Still and all, like always, it became a chartbuster among the public. The musical revolves around approaching your love interest. Plus the beat heavy lyrics like Oh no no, oh no no won't let it fade away from your lips.
Youtube Link: www.youtube.com/watch?v=47YClVMlthI
7. Baby
These were those times when Bieber was on the elite class pin-ups of a teenage heartthrob. As quick as this bonny chocolate boy took the girl population by heart, as quick this song hit the top charts. Funky pop tunes, the singer's teenage charm and gusto makes the song remain in millions of Favorites and Playlists still today, seven years after its release. When the song went live, Justin was just 16.
YouTube Link: www.youtube.com/watch?v=kffacxfA7G4
6. What Do You Mean
Quite an amazeball, this fourth song of the album Purpose hit the mark with its striking musical jam. Pop-crushing panpipes, melodious piano chords, bluesy bass and clock-ticking elements took the audience by breath. Besides, the presence of John Leguizamo in the music video took the song to yet another level. Though different critics site this song in different genres, Billboard and Rolling Stones put it in pop and tropical house category due to the breathy vocals, pop elements and tempo. The tempo comprises nearly 125 beats per minute.
YouTube Link: www.youtube.com/watch?v=DK_0jXPuIr0
5. Cold Water
When times are going good, listen to it. When times are bad, listen to it too. Bieber's Cold Water just hits the spot whenever you tune in to it. Released in the summer of 2016, Cold Water is the first ever music number by the trio Justin Bieber, Danish singer Marie Ørsted and electronic music band Major Lazer. With influences of club pop, the lyrics co-written by Ed Sheeren sounded even more beat heavy. Plus, the signature dancehall tunes of Major Lazer can be seen in the highlights.
YouTube Link: www.youtube.com/watch?v=a59gmGkq_pw
4. Let Me Love You
If you like the trilling electric tunes in DJ Snake's Lean On, you might as well like this song and would want to listen to it at least hundred times over and over. Featuring a collaboration of DJ Snake and Bieber, the 2016 release hit the Platinum musical certifications in over 10 countries across the globe. While it marked a tremendous breakthrough of Snake's album Encore, Justin's fan list hasn't become any less longer.
YouTube Link: www.youtube.com/watch?v=euCqAq6BRa4
3. Love Yourself
If your friend has just been through a break-up, send him this song to his relief. A sharp turn-back to an ex-lover, Love Yourself brings the distinctive Justin's tunes back once again. Bieber's raspy vocals with tiny chunks of trumpets add constant zeal and zest to the music number. Plus the graceful lyrics by Ed Sheeren blended perfectly with the brassy tunes of electric guitar.
YouTube Link: www.youtube.com/watch?v=oyEuk8j8imI
2. Sorry
JB took the audience by storm when he came out with this strikingly amazing dancehall music number. As audience interpreted, the song was an effort to publicly apologize to his ex-lover Selena Gomez; while the truth remains a mystery. Produced in the blood-pop genre by Skrillex, the song became instant worldwide hit upon its release in October 2015. Furthermore, its video featuring the dance of peppy Maori girls gave it a funky touch loved by the youth.
YouTube Link: www.youtube.com/watch?v=fRh_vgS2dFE
1. Where Are Ü Now
This is yet another musical produced by Skrillex and Diplo in the vocal line of Jack Ü group. Recorded as a piano ballad at first, the song made JB's steps firm in the niche of adult songs. Still and all, a few glimpses of teenage charm can be caught in the song video. Moreover, it strengthens the partnership of JB with the producers.
YouTube Link: www.youtube.com/watch?v=nntGTK2Fhb0