10 Facts You May Not Know About Justin Bieber
Everyone loves Justin Bieber. Everything he does sets a trend among his millions of fans. He was a YouTube star as a child, he had an on-off relationship with the pretty Selena Gomez, he loves his siblings, and almost every girl is crazy about him. The problem with celebrities is that people believe everything that is published about them in tabloids. Just because we read a lot about Justin and adore his songs does not mean that we know everything about him. Celebrities usually prefer to keep certain things private about their life. Some facts about them are also lesser known. With this article, you may not know everything about Justin and your opinion of him may not change. The Prince of Pop has a few secrets under his belt.
Knowing these facts may make you love this guy even more. It would also be interesting to read about some lesser known facts about this amazingly talented singer.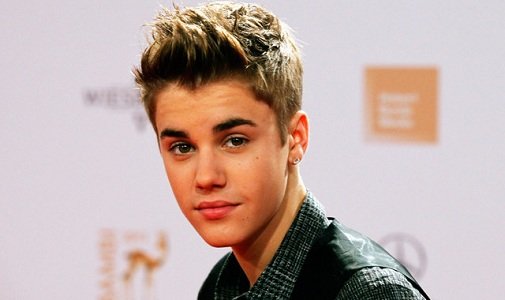 10. Sharing space with Britney Spears
Justin has lived in Britney Spears' former L.A. home once; however now lives in a hotel. Talk about following in the footsteps of a pop legend, Justin surely knew how to keep the company of the correct people. We are sure he learnt a lot about managing stardom and glamour from Britney.
9. Will Smith is his mentor
While many may expect a musician's mentor to be another musician, that is not the case with Justin. His mentor is Hollywood's legendary actor Will Smith. Not many are sure of how the two met; however they have a lot in common. Will always encourages Justin to be true to himself and be honest with his work. Will Smith has confirmed that they speak once a week.
8. His cut hair sold on eBay for $40,000
This is probably not very surprising. While fans are known to splurge crazy amounts of money on their idols, spending $40,000 on a lock of hair is a little insane. Not to mention, the money went to charity. Not sure where the hair went though. This is surely one of the most bizarre celebrity memorabilia ever to be purchased online.
7. A Rubik Cube is no match for his talent
Justin is a classic example of a multi talented superstar. Apart from being a musical prodigy, his mind is extremely sharp as well. Sources say that he can solve the Rubik Cube in less than an astonishing two minutes. This speaks a lot about the talent inside his young brain. Talk about beauty with brains.
6. Justin believes in Self Learning
Believe it or not, Justin has received no formal training to play musical instruments. Justin taught himself how to play the guitar, trumpet, drums, and piano. Talk about wearing different hats. Justin does a lot more than that. He is capable of playing a complete orchestra on his own.
5. His career was Usher-ed in
After his YouTube video went viral and he met manager Scooter Braun to take his career forward, it was Usher who helped him sign with a big label. Without the guidance of Usher, Justin would have still been struggling with small companies trying to fleece him and exploit his talent.
4. Travel Diaries
Justin has a peculiar habit of visiting a mall in every city that he visits. This gives him an opportunity to shop for rare mementos and learn about different cultures as well. For any girl that eventually marries Justin, shopping around the world in different countries would no longer be her dream.
3. A big heart
Justin Bieber is known for many things and one of those things is his punctuality. However, once he got late to a concert being held in Salt Lake City, Utah, because he went visiting a 7-year-old girl in the hospital. Justin has proven in the past that he has a big heart and such acts of kindness go a long way in endearing and increasing his fan following.
2. Claustrophobia
For a person suffering from claustrophobia, glamour is probably the worst profession to get into. Justin hates crowds and elevators. Unfortunately he is surrounded by crowds wherever he goes. Despite this weakness, Justin keeps his calm when surrounded by his fans. It is very rare for a celebrity to take a hit on their health just to get closer to their fans and keep them happy.
1. Soft at heart
Some people may call Justin a bad boy and stone hearted because of various incidents off stage. However, not many know that his favorite movie is The Notebook. He loves curling up and enjoying this Nicholas Sparks movie. His tough exterior and off stage antiques do not reflect what's within. Going by this revelation, his heart is pure and romantic.