Punjabi songs have been trending in the past few years not only in India but throughout the world. There are many Punjabi male singers. The come up with unique and energetic songs that tugs the souls of the listeners and it has gone through many evolutions.
These are the top 10 best male Punjabi singer in 2017
10. Jassi Gill
Jassi Gill was born on 26th November 1988 in Ludhiana, Punjab. He belongs to a Sikh family. He had no intention of becoming a singer. He started his career as an actor and then moved on to singing. He made his debut in 2012 by releasing the album "batchmate" which went on to be more popular because of the presence of song called "chudiyan" and the he continued to release albums which become much more famous than the already released albums. His other albums include batchmate 2, classmate, etc.
9. Mankirt Aulakh
Mankirt Aulakh was born on 2nd October in Fatehabad, Haryana. He became famous because of his energetic and fantastic songs Jugadi Jutt and Gallan Mithiyan. They are both blockbusters and went to increase his fame. He portrays his success to his parents specifically his mother who has supported him throughout his career. He started releasing more albums which became even more popular among the younger generations. He is currently said to have approximately 540,000 followers. His relationship status is single.
8. Kulwinder Billa
Kulwinder Billa is one of the recent and rising singers in the Punjabi music film industry. He is known for his melodious voice which fit the demands of the listeners in Punjab. He learned his music from his guru Ravi Nandan Ji. He was praised by singers like Gurdas mann for his works. He won a gold medal in the youth music festivals in earlier years which gave him confidence to pursue music career. Some of his songs include Chakkwein suit, Timetable, DJ vajda, 12 mahine etc. He is popular in other countries too.
6. Ammy Virk
Ammy Virk was born in Nehba, Punjab. He is a Punjabi singer and also an actor.  His first album was released in 2013 and became recognised by many people and also won the album of the year award of PTC music awards. He became popular after the release of his first album and is one of the favourite singers of the youths. Some of his songs include Haana kargi, Bambukaat, Angrej, etc. His latest track zindabad yaariyan got a very good criticism.
5. Rupinder Singh Grewal
Rupinder Singh grewal popularly called as Gippy grewal was born on 2nd January 1983 in Ludhiana Punjab. He is a versatile person who can act, sing and dance. He is also a songwriter. His single "Phulkari" is the reason for his outbreak in the Punjabi music industry which broke many records. He made his debut in acting in the year 2010. He received many awards for his acting skills. He is also on the list of best singers 2017. He is known for his experimentation with his new concepts.
5. Sharry Mann
Sharry Mann was born in Mohali, India on 12th September 1982. He completed his degree in civil engineering. After completing his degree he worked as a civil engineer. He had a passion for singing for a long time and even sung in parties and gatherings. He did not have a single intuition that he would become a singer in the future.  He released many singles and made his debut in acting in 2013 and later became popular for his film "Ishq Garaari" which also did well in box office.
4. Adithya Prateek Singh Sisodia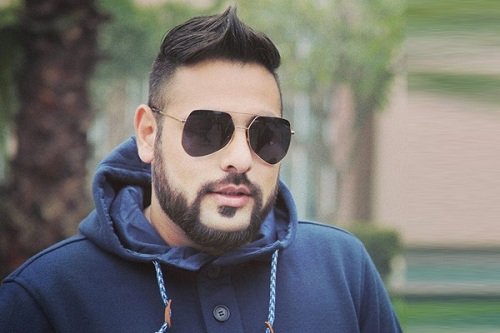 Adithya Prateek Singh Sisodia better known by his nickname is a Punjabi rapper. He also raps in Haryanvi and Hindi. He made his debut in 2005 along with well known yo yo honey singh. He became independent and stopped working with honey singh in 2012. He did sound track for a recognised movie in 2014. He collaborated with popular singers like Navy Inder, Asthe Gill, Raftaar, etc. He also won Punjabi music awards in 2016.
3. Yo Yo Honey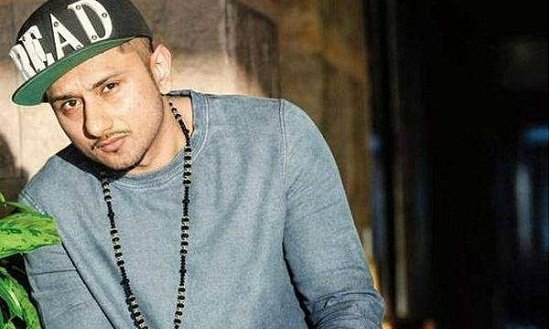 Hidesh sign popularly known by his stage name called Yo Yo Honey. He is a producer, singer, rapper and actor. He is one of the highest paid music producers in bollywood. He was born in Hoshiarpur, Punjab on 15th march 1983. He studied music in Trinity school in United Kingdom and later moved to India. He wrote and produced many famous songs. He was absent for a time due to his bipolar disorder.
2. Diljit Dosanjh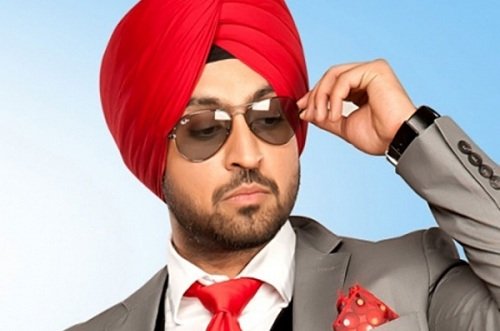 Diljit singh Dosanjh was born on 6th January 1984 in Jalandhar, Punjab. He is a Punjabi film actor, singer and anchor. He is one of the best leading singers in Punjabi music industry. He released his first track in 2000 produced by Finetone cassettes called "Ishq Dua Uda Ada". He worked in some movies like Jatt and Juliet 1,2 , Ambarsariya, etc, which are considered as the most successful Punjabi movies in history.
1. Babbu Maan
Tejinder Singh Maan well known by his stage name Babbu Maan was born in Khant maanpur. He is a Punjabi singer, actor and film producer. Since his start of his career he had released 80 studio albums and six compilation albums. He is not only famous in India but throughout the world. He is considered to be one of the everlasting singers in Punjabi industry.
So these all are the most popular Punjabi Male singers of our Nation which helped in making Punjabi songs popular