Top 10 Best Bollywood Couples in Real Life Ever
Bollywood movies have brought many reel life couple to real life couple. There are many couples who had awesome chemistry in the movies and they came to be in real life. Many of us have experienced that the relationship begins unexpectedly when we are in the touch of the same person for a long time. Same here, working with their co-actor they come to know about each other and the love arrow strikes the heart.
So, I have picked here top 10 best Bollywood couples from on-screen to off-screen life. Let's have a look on them-
10. Dharmendra and Hema Malini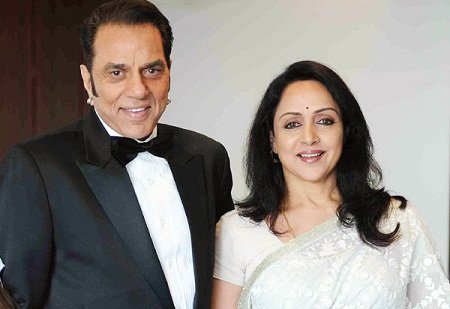 Hema Malini, we remember as a dream girl during her time. She is one of the most beautiful actors that a Bollywood can have. Many of the actors during that time have fallen for her but she was so much concentrated in her career that she ignored all of them. But, it is said that no one can skip the feelings arising out of love which was seen on the set of 'Sholay' shoot with Dharmendra.
Though Dharmendra was married, he gave the divorce to his wife and then married to Hema Malini. They have acted together in 40 movies around. It has been 32 years they have been in themarriage
9. Rishi Kapoor and Neetu Singh
One of the cutest and matching couples of reel to real life. They were the astonishing on-screen couple and Rishi Kapoor used to flirt with Neetu Singh on the sets often. The continued flirt and charming nature and face of Rishi Kapoor made Neetu Singh fall madly in love with him.
After the wedding, Neetu Singh stopped acting in movies but after many years, the real-life couple was seen in few Bollywood movies like Jab Tak Hai Jaan, Love Aaj Kal, Besharam.
8. Amitabh Bachchan and Jaya Bachchan
One of the strongest couple of Bollywood who are bind in the marital relationship for 43 years. They are also called a golden couple of Bollywood due to the respect, love, and dedication of them towards each other since so many years. They were bound in a marital relationship after the Zanjeer movie.
They have seen and faced different ups and downs in a relationship still survived with the fluctuations of relationship since four decades. Amitabh Bachchan never misses the opportunity to praise Jaya for the support of her.
7. Anupam Kher and Kirron Kher
Anupam and Kirron were the best mates who turned their relationship to husband and wife when the relation between Kirron and her ex-husband (now) didn't work. It is said that love gives the chance and here Kirron get the chance to marry Anupam.
Both had best moments spent together which was once faced with a great problem due to heavy loss in entertainment company of Anupam Kher. This was a time which showed the love and support of Kirron towards Anupam Kher.
6. Karan Singh Grover and Bipasa Basu
The most recent and one of the hottest couple of Bollywood who got married after being together in the movie 'Alone'. Their sizzling chemistry in the movie 'Alone' come out to be a real-life bonding. They have not declared their relationship officially before Karan's mother accepted them.
Bipasa is the third wife of Karan still the mutual understanding and trust between them has bound them in a happy marital life. Almost one year is about to be completed of their marriage.
5. Abhishek Bachchan and Aishwarya Rai Bachchan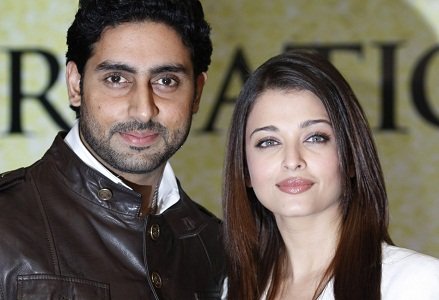 They are one of the couples of Bollywood whose relationship started just with the friendship and later grew day by day during the shooting of the movies 'Umrao Jaan', 'Dhoom 2 and Guru.
They got married in the year 2007 when Abhishek proposed her after the premiere of Guru. They always praise their support and understand each other. The most adorable part of it is that they have a very pretty daughter Aradhya who is very dear to both of them.
4. Ritesh Deshmukh and Genelia D' Souza
One of the most adorable couples of Bollywood who has completely settled their family life is Ritesh and Genelia. They had met for the first time during the shooting of movie 'Tujhe Meri Kasam' where both of them became best buddies and start falling in love with each other.
Ritesh calls their relationship unconditional love and Genelia says that the cool and mature nature of Ritesh attracted her towards him. They have two babies now and they seem to be one of the happiest couples of Bollywood.
3. Saif Ali Khan and Kareena Kapoor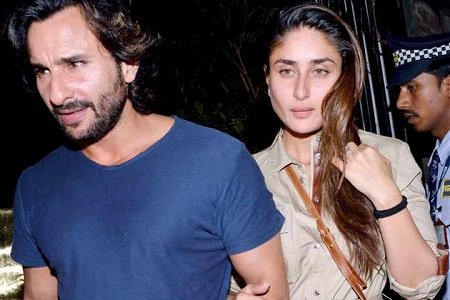 One of the most royal couples of the Bollywood is that of Saif and Kareena. They have been in a relationship for 5 years and stayed live-in as well. Since they were one of the most controversial couples they got married in the year 2012.
Not only love but they also have respect for each other which can be proved from the fact that Saif allowed to work her even after the marriage.
2. Ajay Devgan and Kajol
The relationship of Kajol and Ajay started from friendship and turned into love. In spite of having different nature, they are in strong bond for 17 years. Kajol has open nature whereas Ajay has reserved nature still they are maintaining a strong bond between them.
In spite of facing multiple sprints like Kajol's miscarriage, affair rumor of Ajay and Kangana, their relationship did not become weak.
1. Akshay Kumar and Twinkle Khanna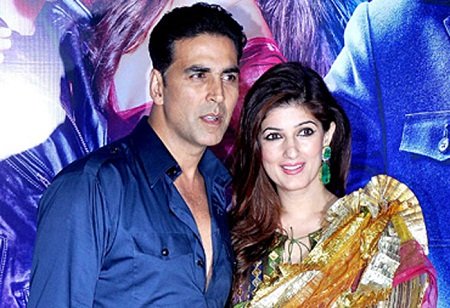 Akshay and Twinkle makes a dashing couple. In spite of having playboy image and affairs with many of the hot actresses of Bollywood, Twinkle Khanna can't resist her feeling to fall in love with Akshay.
Even after their 15 years of marriage, they have well understanding and bond. Though Twinkle left acting in the movie after marriage but she is a writer and interior designer by profession now.
Here we have seen the most beautiful and best couples of Bollywood. Keep in tune with us and we will update you more about Bollywood and entertaining news.