Music in many genres can suit all of your fluctuating moods. They have the power of emancipating you from the reality and take you to your blissful world of imagination. Singers are the soul of the songs. They give life to the songs through their voice. Punjabi songs have been trending in the past few years. Though there are quite a lot of male singers in the Punjabi music industry, the number of female singers has been very few.
These are the top 10 best female Punjabi singers.
10. Rupinder Handa
Rupinder Handa is a Punjabi singer born in Haryana, India. She made her passion into career after winning the title of the show Awaaz Punjabi di season number 1. She released her first track in 2011.  Giant sardar and Pind de gherhe are her famous songs currently.
9. Nimrat Khaira
Nimratpal Kaur Khair popularly known as Nimrat khaira is a Punjabi singer. She was born in August 8, 1992. She is quite young but still won the Voice of Punjab, Season 3. She made her breakthrough when she released her first single "ishqkacheri" and remembered for her "Rabkarke" song. She graduated with her degree in Biotechnology but once she won the voice of Punjab, she confidently started pursuing her master's in vocal music.
8. Jasmine sandals
Jasmine sandals is an independent artist. Her profession includes being a songwriter, singer and performer. Her work mostly consists of bollywood and Punjabi songs. She got an interest in west coast music when she moved to California. She began writing songs at the age of 16. At the launch of her second album, she was beginning to get recognized by the Punjabi film industry. She also participated in the women empowerment series called angels of rock inspiring many women.
7. Gurinder Kaur Kainth
Gurinde Kaur Kainth is a famous Punjabi singer widely known as Miss Pooja.  She is known for having established the Punjabi duet songs. She has become more successful and had done many duets songs with 70 different male singers. She became the best selling bhangra dancer not only in India but also worldwide. She obtained her master's degree in music and worked as music teacher before becoming a professional singer. She won many awards for her mind blowing works.
6. Amar Noori
Amar Noori is a Punjabi singer as well as an actress. She is one of the recognized singers.  She started singing just when she was 9. Her father is also a singer, with the help of her father she made her debut when she was 13. She got married to her co-singer Sardool sikander and later she got into acting and gained a reputed name. She has two sons who are also into the field of music and are working on their debut projects.
5. Shazia Manzoor
The shazia Manzoor is a Pakistani singer who now resides in Lahore, Punjab. In her singing career, Most of the songs she sang are in Punjabi. She sang number of folk songs and Punjabi sufi poems. She contributed in the fund risings of the charity by singing. She is also a playback singer in bollywood and sang in movies like "ishqkhuda" and she was praised for this song immensely by the public.
4. Satwinder Bitti
Satwinder Bitti is a popular Punjabi singer known for her folk music. They are remarked to be very unique and portray the real culture of Punjab. Before entering into the singing career she was a professional hockey player in national level. She learned the basic of music from her retired father. She sang many devotional and folk songs. She made her debut with the album "Pure De Hawa". In June 2016 she entered into politics by joining the Indian Nation congress.
3. Jaspinder Narula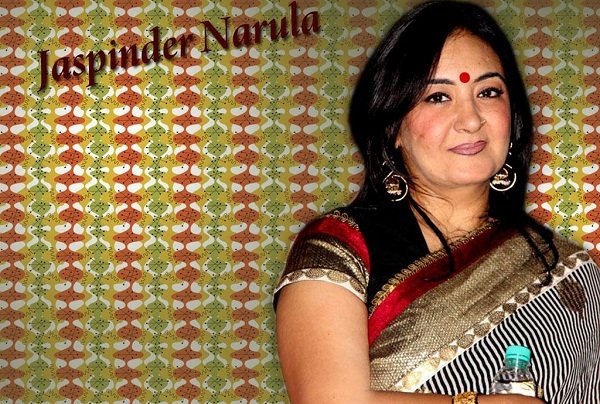 Jaspinder Narula is a Punjabi singer and a playback singer in Bollywood. She began singing early in her life because of her father who was a music composer in early 1950s. In her childhood she specialised in singing bhajans and sufi compositions.  She was a most outstanding singer in Punjabi music and in bollywood industry. She is talented in singing devotional and folk songs. She completed her PhD in Hindustani classical music form Delhi University by obtaining special allowance.
2. Narinder Biba
She was one of the pioneer Punjabi music industries. She came from east Punjab. She was famous for singing folk tales and romance songs like Mirzasahiban, sassipunnum, etc.  She was recognised for her works which was on the peak during the 1960s to 1990s. She encouraged new talents. She gave chances to many of budding artists during her period and made them into famous Punjabi folk singers. Many of the artists during her time gave immense respect to her by regarding her as a sister or sometimes even as a mother.
1. Surinder Kaur
Surinder Kaur is an extraordinary Punjabi singer and songwriter. She is renowned for her Punjabi folk songs. She is called "nightingale of Punjab". She was born in November 21, 1925. She is one of the pioneers in globalizing the Punjabi folk songs. She came from a family of musicians, both her sister and her mother were known musicians. She made her debut in a live performance in 1943 and she also sang some of the bollywood songs. In her career she was awarded many awards including the most prestigious "Padma Shri" award. She died in 2006 during her treatment for her prolonged illness.
So these all are the famous Punjabi Singers which not only touched the hearts of Fans in India rather across the globe too.