Amala Paul is an Indian actress who is known her roles in the South film industry. She gained recognition by playing role in the movie titled Sindhu Samaveli. The movie failed but her acting was widely acclaimed by the people.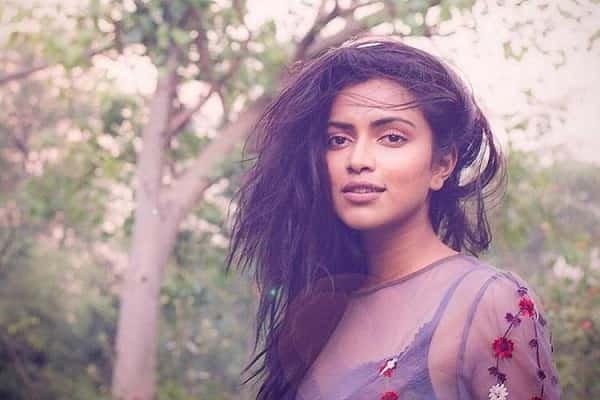 Net Worth
The net worth of Amala Paul is not known exactly but her salary must be in crores. She hasn't revealed anything officially about her salary or earnings.
Income Source
Amala Paul earns money with her acting professional and she has also gained huge fame by working in the south film industry. She also earns money by endorsing famous brands like Chandrika Soap, Jos Alukkas and many more.
Real Name: Amala Paul
Date of Birth: 26th October 1991
Age: 27 years old
Nick Name: Not known
Height: 5 feet 4 inches
Weight: 119 lbs
Marital Status: She isn't married to anyone at present but she is the ex-wife of A.L. Vijay who is a famous film director.
Personal Background
She was born to Paul Varghese and Annice Paul who were Christians. She also has a brother named Abijith Paul who also works in the film industry. She has completed her bachelor's degree from English subject.
Career
During her college time, she got interested in modeling and then she was spotted by a film director. She got her first role in the movie titled Neelathamara which was released in the year 2009. She continued to work in low-budget movies but she became famous when her movie titled Mynaa was released in the year 2010. She also won awards for her work in this movie and she was ranked as the new top star of the year 2011 for her work.
Personal Life
When she used to work for the movie titled Deiva Thirumagai, she got linked to the director named A.L. Vijay. At that time, they also denied about the dating but on 7th June in the year 2014, both of them got engaged to each other in Kochi. Both of them married each other on 12th June in the year 2014 at Chennai. They had some problems in their relationship, so both of them took divorce from each other in the year 2017.
More Information
Amala Paul has faced a lot of struggles during her earlier time of career and she has worked hard to become a successful actress. There is a lot more she would earn in her coming future as she is a talented actress.