12 Interesting Facts About Sunil Bharti Mittal
Looking back the years, mobile phones and telecom services were out of the context of a normal person. Only a few high-end people could afford them. But with new technologies on the rise and the enormous growth of telecom facilities, the masses smashed the barriers.
It's become common to hold down a mobile phone backed with great telecom services. A lot ofaccolades should be floated around a few men who made these telecom advancements a possibility.
Sunil Bharti Mittal is one such personnel who is often termed as the sultan of Indian telecom services. The current CEO of Bharti Enterprises, Sunil Bharti Mittal is a leader in the telecom industry with his company providing services in 20 different nations. It's not often that you read a name of an Indian company on the top tier of the world, but the tables have been turned. Bharti Airtel is now the world's third largest telecom service provider.
Let's take a look at his fact-file as never seen before. We'll list out 12 of such facts about our telecom sultan.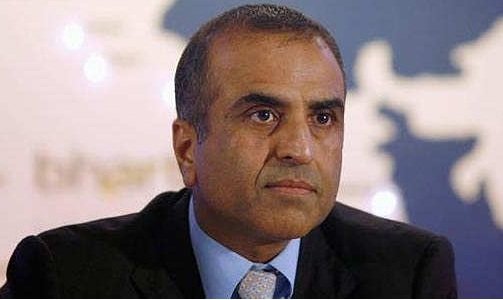 12) Superstitious about the number 23
Sunil Bharti Mittal was born on 23rd of October, 1957. As a result, he is quite superstitious about the number 23.
11) Little known fact on his food preferences
Sunil Bharti Mittal has a strange habit of turning vegetarian when he embarks on a project. The habit cultivated in early 1990's when he was bidding for his first mobile project.
10) Telecom Giant
Sunil Bharti Mittal started his telecom journey after India licensed the mobile phone services in 1992. He incorporated the Bharti Cellular Limited after a few years of it and become the lynch-pin of telecom services in the nation.
9) Services in multiple nations
His telecom services are stretched to 20 nations across South Asia, Africa, and the Channel Islands as of current.
He has built a healthy relation with many telecom giants of the world over the years.
8) Started out as an importer and exporter
It was in 1981 that he started out as an importer and exporter of portable generators of Suzuki motors.
After the government banned the import of them in 1985, he diversified his investment in other fields.
7) Brought push-button phones and fax machines.
After glancing the push-button phones at a trade fair in Taiwan, he brought he services to India. These phones replaced the old rotary modeled phones.
He, later on, launched India's first fax machines alongside cordless phones in 1992.
6) Philanthropist
He runs Bharti Foundation which offers educational facilities via schools on poor impoverished areas of the nation.
His foundation runs more than 250 schools which offer books, uniform and meals to the students.
5) Multiple awards receiver
His awards column boasts of multiple awards of which Padma Bhushan offers the shining glare of He was awarded Padma Bhushan in 2007.
He was also awarded Telecom Person of the Year, Philanthropist of the Year and Insead Business Leader of the Year.
He was honored with an invitation by the then French President Nicolas Sarkozy in G-8 nations meet where Internet was discussed as a prime topic.
4) Education and Alumnus
He graduated from Punjab University with a Bachelor's Degree in Arts and Science.
He is also an alumnus of the illustrated Harvard Business School, the USA alongside being a member of Academy of Distinguished Entrepreneurs, Babson College, Massachusetts.
 3) Son of a Member of Parliament (M.P)
His father Sat Paul Mittal has been elected as the Member of Parliament, Rajya Sabha for two terms 1976 and 1982. He was further nominated once in 1988 too.
He ran his constituency from Punjab.
2) Owner of Lutyen Delhi's biggest mansion
Sunil Bharti Mittal owns Lutyen Delhi's biggest mansion.
Apart from his Delhi-based home, he also has home in London and Continental Europe.
1) His personal motto and quote
Sunil Bharti Mittal goes around with a personal motto as, 'Always turn conventional wisdom on its head'.
His favorite quote includes 'Us entrepreneurs are like junkies, looking for the next big fix'.
So that's our factfile on telecom king Sunil Bharti Mittal. There are some never seen and unknown facts listed on the bunch. We hope you'd gain quite an insight from this blog.