11 Political Blunders of Arvind Kejriwal
Aam Aadmi Party is the result of the anti-corruption revolution started by Anna Hazare in which whole India accompanied him. But AAP has failed badly in doing what everyone was expecting, you can say that the party just broke over and diminished the hopes of common man. Since the very beginning, Arvind Kejriwal has made a lot of mistakes and blunders which landed him and his party into big trouble. We have mentioned some of his biggest mistakes that he should have avoided for the betterment of the party.We have witnessed a lot of drama, lot of noises, and off course a lot of controversies as well associated with Arvind Kejriwal. Let's have a look at some blunders committed by Mr. Arvind Kejriwal.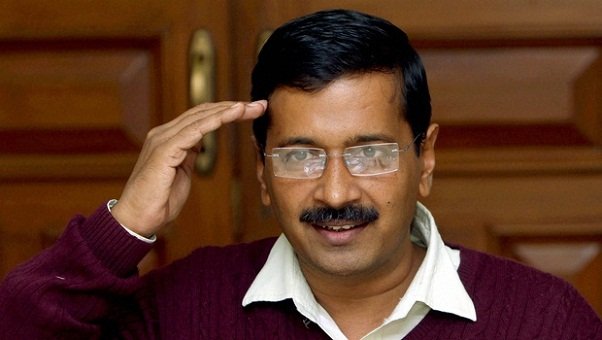 1. He chose to align with Congress to form Govt despite the fact that his party was born out of criticism of Cong and BJP
Arvind kejriwal has done innumerous blunders which made him a subject of criticism. But the most ridiculous one was his decision to make a govt. in collaboration with Congress. As everyone knows that AAP has been born out of criticism of parties like BJP and congress. And he Himself was one of the biggest critics of the parties like Congress.
2. He sat on a protest as the CM of Delhi which is Unprecedented for a Chief Minister to do so.
In a country like India there are enough authorities and rules are there by utilizing which a CM can make a lot of changes happen. But despite of using all those rights, Delhi CM Arvind Kejriwal gone for a protest against the Govt. This mistake is unjustifiable as what is the point behind going for a protest when you can do all those things by yourself as he was the chief leader of the ruling party and CM as well.
3. Then he suddenly resigned within 49 days
It was only 49 days passed since Delhi has got a new CM as Arvind kejriwal, but sudden news flashed out over electronic media, reporting Arvind kejriwal has resigned from the post of Delhi CM. this sudden resignation gave an impression that he cannot withstand political pressure. A huge number of his fan following criticized his decision to resign as Delhi CM.
4. He provided tickets to the criminals
The main agenda of Aam Aadmi Party was to elect the candidates those who have a good reputation among common man. As per Arvind Kejriwal, his party will not support the candidates with criminal background. But once they have got the power and public support they issued the tickets to candidates with criminal background and nature. This was one of the major issues that destroyed Kejriwal's Image.
5. His govt made an enemy out of everybody: the media, the LG office, the central govt, and the Delhi police.
Sometimes unnecessary, sometimes avoidable confrontation but whatever the reasons were, he just made an enemy out of every body. He conflicted with media many a times, while he was aware with the power of media. He blamed the central govt for every now and then, and this made the central govt one of his biggest enemies. He made an enemy out of almost every governmental organization such as the LG office, the Delhi police etc. the list is really long.
6. Senior leaders of AAP are leaving the party
This is an internal matter and we don't know about the real reason behind senior AAP members leaving the party. But this is the biggest reason to worry for Mr. Arvind Kejriwal as AAP is a party that was setup for helping the masses. But if senior members will keep leaving the party, then who will keep the hopes of AAM AADMI alive?
7. In ego battle with the LG some of his decisions affected bureaucrats.
His ego battle with LG Najeev Jung was an unnecessary step taken by AAP suprimo Arvind Kejriwal. As being a new CM and a new candidate in the field of politics he should have avoided the tussle with higher authorities. And this battle has definitely affected bureaucrats a lot. He always forgets one point is that Delhi is not a full state rather it's a center ruled state and it has some specific rules and LG has got special powers.
8. Like another party he has ensured AAP's politics revolves around one name: Kejriwal.
He ousted Prashant Bhushan, Yogendra Yadav from his party: the two strong voices of AAP, which proved that he wants to make the AAP's politics revolve around him only. Prashant Bhushan is a very renowned name and he is one of the most honest candidates. Same goes for Yogendra Yadav, but he ousted them without any solid reasons. He didn't think a minute to revoke honesty certificate from founder and honest members like Prshant Bhusan, Yogendra yadav, Prof Anand Kumar and expelled from the party they built.
9. Recently he shared stage with Nitish Kumar endorsing his candidature.
He seems to have forgotten Kumar is in alliance with LaluYadav in Bihar and many loath him for doing this. There was a time when he criticized LalooYadav and Nitish Kumar for their wrong political policies that they are practicing in Bihar. But now he shook hands with Nitish Kumar for the sake of opposition politics and main reason is his enmity with Narendra Modi.
10. When he won 67 seats in Delhi he cautioned his MLAs not to garner deceit.
He himself seems have taken the path he cautioned his MLAs against. See some of his interviews and you will get to know about his policies he is following these days. We are unable to understand that what he is trying to do actually. He is trying to show everybody that he is holier than the other politicians but on the other hand, his actions.
11. And his tenth and the worst mistake is that: people's faith has been betrayed.
This was the most painful mistake committed by him as he betrayed the common man's trust. Everyone who voted and elected the AAP in Delhi was expecting that he will change the scenario as he promised. But he did the same as other politicians in India do. They are spending crores rs. on advertisement and also there is no sign of lokpal bill.
Conclusion:
When AAP was about to born, everybody was expecting that this party will bring the change that very body is waiting for, but we haven't seen a big change till now. The 11 blunders by Mr. Arvind Kejriwal that we have mentioned here are really unjustifiable from a person like Arvind.