Top 6 Best 1.5 ton Split Air Conditioners in India
Air conditioners have become more of a necessity rather than luxury these days as the hot and humid climate of India necessitates the presence of air conditioners in every home and office for a comfortable living. Moreover, there has been an increase in the per capita income of the Indians and more and more of them are in a position to buy them. Out of the two variants of air conditioners available in the Indian market, split air conditioners have left window air conditioners far behind in terms of popularity. Split ACs makes the only option for installation in rooms and places which have no windows or vents. But these days, people prefer them even for rooms with provision of windows because of their good looks, better cooling and lesser noise. As a result, many brands of split air conditioners have come to the market with better and more innovative products.
Here are top 6 best split air conditioners in India 2015:
6. LG
If you are looking for high quality with reasonable pricing, then you cannot get a better product than LG split AC, which offers unmatched cooling without raising your power bills considerably. The price is reasonable, starting at Rs 26490 for 1.5 ton split AC.
5. Carrier
The next name on the list of top 6 best split air conditioners is that of Carrier, a brand reputed for its quality and innovation. It not only ensures cool air for your room, but also makes it fresh and healthy because of the innovative technology used in these ACs. Prices are reasonable and you also save on electricity consumption. Prices of 1.5 ton Carrier split AC start at Rs 31331.
4. Godrej

Godrej is a brand which boasts of being the oldest among the consumer electronics brands in the country, which makes it the most trusted one too. The split ACs of this brand excel in power, features and affordability. In addition to these, you can expect great customer support as well as low electricity bills once you opt for a Godrej split AC. The starting price of 1.5 ton Godrej split AC is Rs 26990.
3. Samsung

When it comes to top quality with reasonable pricing, Samsung is the brand which definitely takes the cake among the split AC brands in India. It caters to the needs of people looking for ACs which come in the budget range, yet there is no compromise in terms of features and technology. The price of 1.5 ton Samsung split AC begins at Rs 26990.
2. Hitachi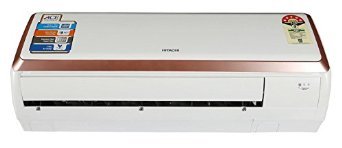 Featuring next on the list of top 6 best split air conditioners in India 2015 is the globally acclaimed Japanese bestselling brand called Hitachi. With its effective cooling and cutting edge technology, Hitachi has emerged as the leader in the Indian market. The 1.5 ton split AC of this brand comes at the starting price of Rs 33990.
1. Voltas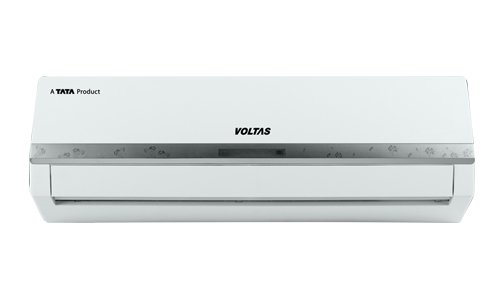 Voltas is regarded as the undisputed leader in the Indian split air conditioner market because it brings products with the most amazing features and high performance, yet the price of these split ACs is within the budget range of many. The brand also excels in after sale services while the products are known for low electricity consumption. Price of 1.5 ton split AC of Voltas brand begins at Rs 25990.
Some other acclaimed brands of split air conditioners in India are Whirlpool, Blue Star, Daikin and O General.