10 Interesting Facts About Tamannaah Bhatia
Tamannaah Bhatia who was born on 21st December 1989 is an Indian Bollywood actress that mainly acts in the Tamil as well as Telugu movies. Besides this, she has also worked in some Hindi movies. Along with the acting profession, Tamannaah also takes part in numerous stage shows and is also a noticeable superstar endorser for various numbers of brands and goods.
In the year 2005, Tamannaah Bhatia made her debut in the industry of Bollywood with the movie "Chand Sa Roshan Chehra". After this,she performed in the Indian idol's album of singer Mr Abhijeet Sawant in the song "Lafzon main" that was also released in 2005. Then, she started acting in the Telugu movies and Tamil films. At present, she is working in numerous movies in the Bollywood industry opposite to the top actors. There are so many things which people do not know about her as she is very introvert nature in the real life. So, below we are giving you the ten facts about Tamannaah Bhatia which everyone must know: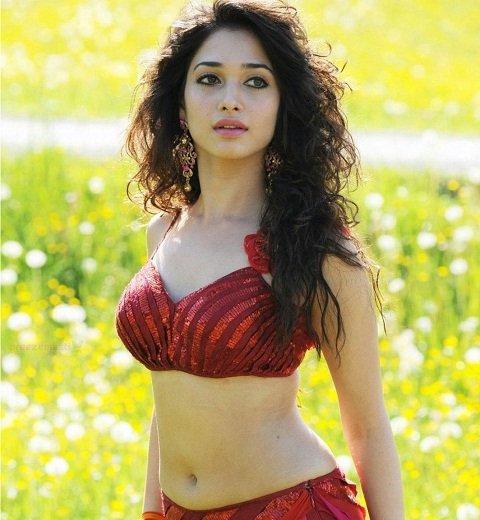 10. Simplicity Lover
Tamannaah Bhatia is a beautiful actress to whom you can see her in the most stylish avatars in the reel life. However, whenever she is at her home,you can see her in the simple attires with no make-up appearance and in the track pants or T-shirts.
9. Experimental Nature
Tamannaah Bhatia loves to do experimentation with her diverse looks. She is a big admirer of the Indian outfit. Tamannaah devices a true love for the lehengas, long Anarkali, kurtas as well as tunics. On the big occasions, a maximum number of times, you can see her wearing the Indian attires.
8. Best and Big Role
Tamannaah Bhatia's major and top role inthe year 2015 was in the super blockbuster movie "Baahubali". In this movie, she played the role of Avantika. This movie has made a lot of world records in terms of collection and the long-running film till now.
7. Return to Bollywood
After getting well-recognized in the Southern movies industries, Ms Tamannaah Bhatia gets back to the Bollywood industry in the year 2013 along with the Sajid Khan's movie Himmatwala. After this film, she again acted in the movie of MrSajid in the year 2014 for the film "Humshakals". Even though both two filmsdid not work well at the box office, but she again did one more Bollywood film"Entertainment" opposite the megastar Mr Akshay Kumar in the year 2015.
6. Worked in Video Album
In the year 2005,she has also featured in the video album of the first Indian Idol champion, Mr Abhijeet Sawant's first appearance song i.e. 'Lafzon Mein Keh Na saku'. After this song, she gets noticed by so many movies director and producers who approached her for their films.
5. Beautiful Skin
Due to being very fair, TamannaahBhatia is also known as the Milk Splendour of the Southern film industry. She is one of the beautiful and gorgeous looking actresses in the Bollywood industry.
4. Family Background
Tamannaah belongs to a Sindhi family. She is the daughter of a diamond trader Mr Santhosh and mother Mrs Rajani Bhatia. She has also oneelder brother whose name is Mr Anand. She has worked in Prithvi theater for a year to more improve her acting skills.
3. First Telugu Movie
In the similar year i.e. 2005 in which Tamannaah Bhatia made her Bollywood debut, her first Telugu film "Sri" was also got released. She is not only working with stability in the Bollywood industry but also making a balanced equilibrium in the Telugu industry with her acting skills.
2. Debut Movie
Tamannaah is a model turned heroine who made her debut in the Bollywood industry with the movie called "Chand Sa Roshan Chehra" in the year 2005. After this movie, she got quite a big recognition among so many actors and actresses and several directors approach her for their movie projects.
1. Super hit heroine of South
Tamannaah Bhatia is a super hit foremost lady of the southern film industries. She has done so many top movies in this industry.She is just 26 years old and she has achieved so much success in her professional life.