Ziddi Dil Maane Na is a romantic serial shown on Sony SAB TV. It is a youth-oriented serial that started on 15th August 2021.  Sunshine Production produces this show. The story is all about the terrorist attack and how a group under the supervision of Colonel Batra is engaged by throwing them out of the nation. Colonel Batra formed a Parakram Academy to train the young youths who have the zeal to fight and sacrifice their lives for the nation's sake.
Wiki
The story is all about the young generation of guys and Colonel Batra. Due to the increased terrorist attack, Colonel Batra forms an academy named Parakram Academy to train civilians for emergency purposes. There is an instructor named Karan who is always in a fight with Monami. Karan is exceptionally well at hiking and jungle camps. It is an exciting story with big adventures. You will love to watch all the episodes of this serial and how the group is fighting against all the odds to eliminate the terrorist attacks. It is full of thrills and adventures in each episode.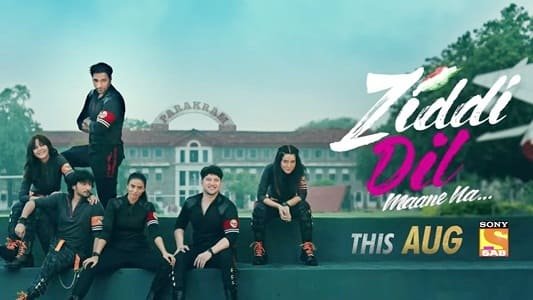 Story
The story takes a different turn when Sid loves Monami and joins the camp. Monami denied Sid as her fiancé, and so the instructor beats him brutally. They thought of Sid was a spy. On the other hand, Col. Batra's wife tends to Sid and asks him to surrogate for her dead son. To make him pleased, he throws an engagement party for Sid and Monami. All the episodes are becoming exciting day by day. During the episodes you will come across various hiking and jungle camps making the story much interesting for the viewers.
Timings
The show started in August, and it is shown every day from Monday to Friday at 8.00 PM on Sony SAB TV. It is expected that this show will create a big impression on the viewers.
Casts
In this part, you will learn about the cast names.
Shaleen Malhotra as Special Agent Karan Singh Shergill. He is Monami's love interest. He plays a fantastic role in this serial.
Kaveri Priyam as Dr. Monami Mahajan. She plays the role of Deepak and Juhi's daughter. She is also Sid's best childhood friend, whom Sid loves a lot. But she has an interest in Karan.
Diljot Kaur Chabra as Special Agent Sanjana Dubey. She is Kundan;s fiancé. She has an interest in Sid. She plays the role of a bold lady.
Aditya Deshmukh as Special Agent Faizuddin Siddiqui. He plays the role of Koel's love interest. He is a strong person who has got a fantastic look. He is bold and plays a beautiful role in this show.
Nirbhay Thakur as Nikhil Mehra. He plays the role of Koel and Abhay's son.
Simple Kaul as Koel Roy. She plays the role of Abhay's ex-wife. She plays the role of Nikhil's mother. She plays the role of a beautiful lady. She is a cadet at Parakram.