Top 10 Youngest Billionaires of India Right Now
India is a growing economy with a lot of business opportunities. There are people who are exploiting these opportunities to earn a huge sum of money. There are many billionaires in India and most of them runs a company which gives a really tough competition to their foreign counterpart. There are people who have achieved a lot at a very young age and it is all because of their hard work and dedication towards their goal.
Here is the list of top 10 Youngest Billionaires of India in 2018. You must have a look at this list and you will certainly feel motivated to achieve something by working hard towards your goal.
10. Vijay Shekhar Sharma – $ 1.37 Billion
Vikas Shekhar certainly doesn't need any introduction as he is the man who saved the people from a lot of trouble during demonetization. This is right, he is the, 39 years old,founder of Paytm and the company has certainly proven its worth in recent times. Paytm is now a payment bank and it also has an e-commerce website. As per the news, the company is also entering into asset management service and the company will soon enable you to buy Mutual Funds through their platform. He has certainly worked hard to reach this point and his company certainly survived the phase when most of the start-ups were failing. His net worth as of today is 1.37 Billion and it grew by almost 70 Million in last one year.
9. Shamsheer Vayalil – $ 1.57 Billion
Next on our list is Shamsheer Vayalil from Kerala. He started his career as a radiologist but he soon started a chain of hospitals by the name of VPS Healthcare. This chain has a presencein UAE and India. In addition to this, he doesn't only have hospitals but he also has medical clinics and pharmacies. This 40-year-old entrepreneur started his first hospital in Abu Dhabi and he recently acquired Rock land Hospital in Delhi. It is also known that Shamsheer Vayalil is fond of fitness activities and he often participates in Marathons.
8. Nirav Modi – 1.88 Billion
Nirav Modi is 46 years old and he is the founder of Firestar Diamond. It is one of the popular diamond retail company and he has its presence in the world. Some of the companies where he has his stores are India, China,and the United Kingdom. Nirav Modi belongs to Gujarat and he is certainly one of the best diamond merchants who is known for the world-class diamond to super-rich clients across the world.
7. Ranjan Pai – 1.91 Billion
On number 7, we have Ranjan Pai and he recently turned 44. Ranjan Pai is a well-known doctor and he later started with Manipal Education and Medical Group International. The group has a total of six colleges out of which two are based in India and other four are in Nepal, Dubai, Malaysia,and Antigua. He also owns 16 hospitals and it is known that Ranjan Pai was previously working in the USA as a doctor. In the later years, he decided to come back to India and manage the medical schools incepted by his grandfather. It is known that he is also the co-founder of Aarin Capital.
6. Vikas Oberoi – 1.97 Billion
On number 6, we have 47-year-old Vikas Oberoi and he is also there on Forbes Billionaires List. In addition to this, it is known that he is into the hospitality business. Do not confuse him with the Oberoi family who is the owner of Oberoi hotels. As per the information available, his group is the owner of West in Hotel in Mumbai and he is also planning to launch Ritz Carlton Hotel in Mumbai in this year.
5. Arvind Tiku – 1.98 Billion
47-year-old Arvind Tiku is next on our list. He is presently living in Singapore and he has earned a lot of money with property and energy sources. As per the information available, Arvind has a holding in AT Holdings and he is very knowledgeable when it comes to commodity trading. He trades regularly and he is also a major stakeholder in Nostrum Oil and Gas. He has certainly achieved a lot at a young age.
4. Jitendra Virwani – 2.2 Billion
Jitendra Virwani is the oldest person on our list as he is 51 years old and he is a popular real estate developer of Bangalore. His company is known for the development of offices and other commercial complexes and his company is backed by companies like Warburg Pincus and Blackstone. In addition to this, he has several well-known clients like Wells Fargo, Burberry, and Yahoo.
3. Sameer Gehlaut – 3.1 Billion
Sameer Gehlaut is 43 years old and his net worth rose from 1.3 Billion to 3.1 Billion in last year. So you must be wondering that what he does. Well, he is the owner of India bulls Housing Finance and it is one of the largest mortgage lenders in the country. The company is only second to HDFC. It is known that Sameer graduated from IIT and then he started with this company along with his friend. Little did he knew that the success of the company would get him a place on the list of top 10 youngest billionaires of India in 2018.
2. Acharya Balkrishna – 6.5 Billion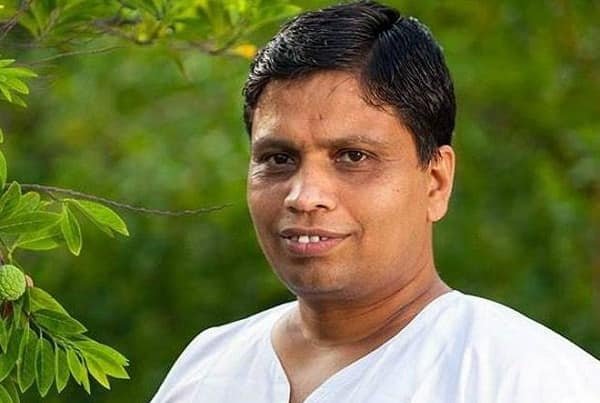 Acharya Balkrishna is the name of the person who is giving sleepless nights to the CEOs of the FMCG companies. Yes, Acharya is the founder of Patanjali which was founded in 2006. He is just 45 years old and he has a net worth of 6.5 billion. In the last one year, his net worth grew by almost 4 Billion. He also has many Patanjali Clinic, School, University and research institutes. He has certainly achieved something which many FMCG companies couldn't achieve in last many decades.
1. Kumar Birla – 12.7 Billion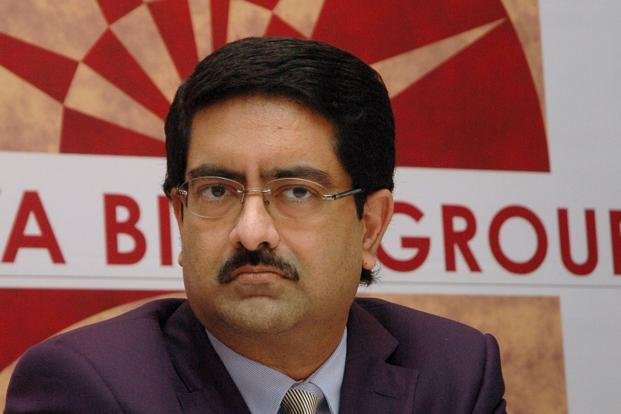 Kumar Birla is 50 years old and he is on number 1 on our list. He is also the chairman of Aditya Birla Group and he is fond of Commodity trades. In addition to this, he headed the merger round in his company which helped him in restructuring the Aditya Birla Group. He had also been working for the merger of Idea and Vodafone and it would be interesting to see how it works. Kumar Birla has certainly worked hard to reach this spot in our list.
These were the top 10 youngest billionaires of India 2018 and they have worked really hard to reach this spot in life. These people are an inspiration to many Indians and they also contribute a lot towards the good cause by donating the funds to charities and NGOs. They are certainly a great motivation for a lot of people who are presently struggling in life.