With plenty of romantic drama already existing in the Indian television industry, many thought that the launch of Yeh Teri Galiyan won't create much interest. But as is the case with Zee TV's programs, it has created a buzz and sustained it for long. Here's us with a take on it-
Wiki
The show revolves around the romantic theme of the lead characters played by Vrushika Mehta and Avinash Mishra. It is produced by Cinevistaas Limited and premiered its first episode on 25th July 2018.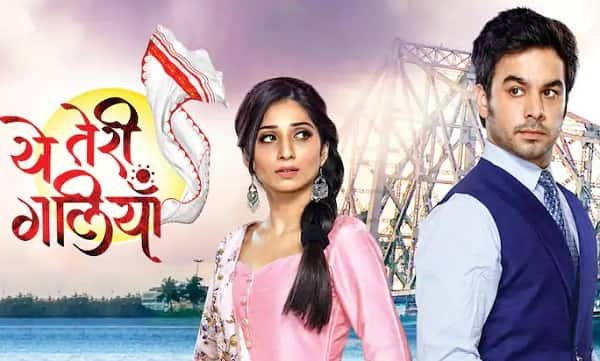 Story
The story starts at the city of Kolkata, where a pregnant woman Arpita bows down to Goddess Durga and asks for a strong daughter. Her husband meanwhile plans to sell her for money. She gives birth to a baby girl who is cared for by Shantanu, son of Chanda. Shantanu takes care of baby girl who he has names as Puchki.
Arpita tries to run away from the brothel with Puchki after she finds that the brothel owner wants to sell Puchki to foreigners. She couldn't succeed in running away though. Meanwhile Shantanu is put for adoption and gets adopted. That way Shantanu and Puchki gets separated.
Arpita later falls ill and degrades her health. Meanwhile Puchki is forced to train to become a prostitute. Arpita dies and Puchki does the last rites of her. Also later Chanda too dies, of which Shantanu blames Puchki. Later Puchki changes name and shifts to Mumbai as Asmita Kumari. Shantanu and Asmita again meet later on where Shantanu still keeps on hating her.
Timing
The show was premiered on 25th July 2018 on Zee TV and airs from Monday to Friday at 7:00 pm.
Cast Real Name
Vrushika Mehta as Puchki/Asmita
Avinash Mishra as Shantanu
Ruchi Mahajan as Young Puchki
Ayaan Zubair Rahmani as Young Shantanu