A different take on the prevailing relationship between a guardian and the child, Tujh Se Hai Rabta offers the viewers a new intake. The show is a fairly new one but has grasped the viewers pretty much. Here's us with more about it-
Wiki
Tujh Se Hai Rabta is an Indian drama based series produced by Sonali and Amir Jaffer under the Full House Media. It stars the cast of Reem Sheikh, Poorva Gokhale, Sehban Azim and Shagun Pandey in major roles. It tells the story of a guardian who tries her level best to win over the daughter who pretty much hates her.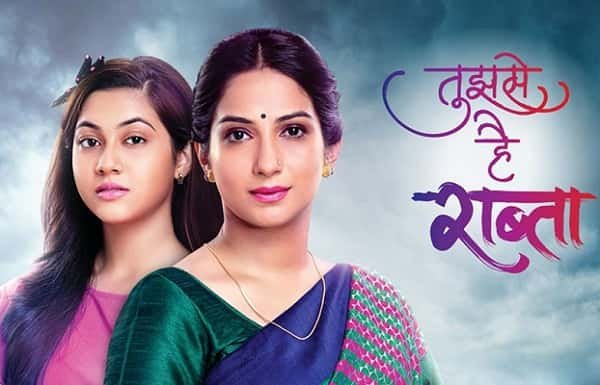 Story
As is the case often seen between the bond of a mother and daughter, this show also showcases the same. The lead daughter character shares an emotional and strong bond with her mother. However, due to some unfortunate events, her mother dies.
After that, a stepmother comes into the frame. The step mother tries her hard to win the love of the daughter, but the daughter having been destressed by the death of the mother can't accept her stepmother in her life. She hates her step mother.
The story revolves around as how the step mother takes steps and makes efforts and consensus to win the daughter's respect and love. It shows how a mother albeit a stepmother tries her hard to create a bond between herself and her daughter.
Timing
The show was premiered on 3rd September 2018 on Zee TV and airs from Monday to Friday at 8:30 pm.
Cast Real Name
Reem Shaikh as Kalyani Deshmukh
Poorva Gokhale as Anupriya Deshmukh
Sehban Azim as ACP Malhar Rane
Shagun Pandey as Atharv
Sheena Bajaj as Varsha
Sneha Shah as Sampada Malhar Rane