Have you brought home a brand new Amazon Fire Stick? You probably need to explore this brand-new device. If you are wondering where to start, don't worry! We have covered some of the best free channels on Amazon Fire Stick that keep you entertained with its contents for hours.
Let's get started!
Which Channels Are Free On Amazon Fire Stick?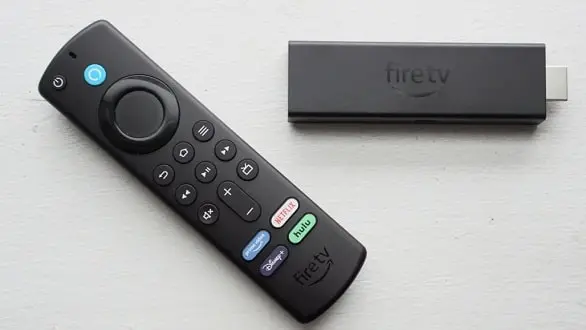 There are many different categories to choose your favorite channels from. If you want to add any streaming app to your Firestick, you can simply search for the app and tap on the install option.
Note: Some of the apps might not work in other countries. For example, the channels you find in India might not be available on the US platform.
Here is the list of free channels you can find on Amazon Fire Stick
Peacock TV
Peacock TV has both free and paid versions. Even in the free version of Peacock TV, you can access a variety of content. There are late-night TV shows, Kids' channels, etc.
However, the only difference between the paid and free plans is that you can access more movies and shows, as well as the next-day content is available in advance for the paid plan users.
Roku Channel
Roku is not just a streaming device but also has its own channel. You can access a good number of streaming content in the free plan.
However, if you want to access certain content on Showtime and Starz, you need to opt for premium subscriptions.
Plex
Plex is also a free streaming channel available for Amazon Fire Stick. On this platform, you can find amazing content right, from Hollywood entertainers to award-winning films.
The only drawback of this platform is that you will not find too much content compared to other free streaming platforms.
Xumo
Xumo has nearly 180 free channels from different genres. You need not hustle a lot to find movies for your weekends.
It has content across different genres that keep you entertained for hours and hours. Moreover, you need not add your card or fill up registration forms, to access the content on this platform.
FOX Now
FOX Now has both free and paid subscriptions. However, if you want to access the premium content, you can opt for in-app purchases.
The drawback of this platform is that the free content is very limited. You can watch all the On-demand and live content on this platform.
Pluto TV
This platform has more than a thousand on-demand movies and many free live TV channels. You will be tired of exploring the countless options thrown at you by Pluto TV. One of the best things about Pluto TV is that you need not even sign in to access the contents.
However, if you sign in, you will be able to save the streaming preferences across your other devices.
NFL
Are you a football fan? Then NFL is your go-to app for streaming your favorite football content. You can read the news about sports and also stream the game highlights in the free version of the app. However, if you are looking for an NFL game pass, you need to opt for the paid subscriptions.
CBS News
If you consume news a lot, then CBS News is available for free on the Amazon Fire Stick. You can find breaking news, live news, and much more content on this platform.
Moreover, this is an official Fire Stick channel. Hence, you will not face any issues in installing it.
PBS Kids Video
PBS Kids Video is a kid's channel with a lot of free episodes and videos. It has not only entertaining content for the kids but also good educational content and activities for them. If you want to keep your kids engaged, then try installing the PBS Kids Video channel on your Fire Stick.
Kidoodle.TV
If you are concerned about your kids' online safety, then Kidoodle.TV is the best choice. This is a family focussed application with lots of kids' video content. However, it has ads in the free version. If you want to get an ad-free experience, then you need to upgrade to the premium version.
Conclusion
The above-mentioned channels are free on Amazon Fire Stick and will surely keep you entertained for hours. We will update this list whenever we come across more free channels.