What is So Good and Interesting About Cricket?
No one in India will probably even ask such a question. Cricket is life for many Indians out there and it's simply the best sport in the country. India loves this sport so much that the most popular cricket league worldwide is based here and it is the Indian Premier League.
The VIVO IPL 2021 is ongoing and it kicked off last April 9 in Chennai. Since then, many are already checking different websites that discuss IPL match predictions. We can also see social media platforms like Facebook and Twitter full of cricket-related hashtags and many who are not into cricket are probably wondering what the fuzz is all about.
How Popular is Cricket?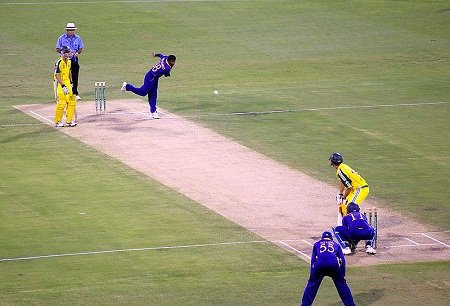 Before we dig deeper into what makes cricket so interesting, it would be better to know how popular it is in the first place. Based on statistics, cricket is now the second most popular and followed sport worldwide. Soccer takes the top spot but to many, cricket coming in second may be surprising.
It's understandable because cricket is not as popular in countries like the United States. It's not like cricket was never really popular in the country. It was the most popular American sport in the US before the Civil War. It was during the war when many soldiers started to give baseball a try that it just replaced cricket as it was seen as patriotic.
Today, however, cricket is slowly gaining more attention from Americans. It may take a while before it reaches the popularity of baseball or football, but it's getting there. For now, India is the home of cricket as it is the most-loved sport in the country even if hockey is India's national sport.
Aside from India, cricket is also huge in countries like Pakistan, Sri Lanka, Bangladesh, Australia, UAE, Nepal, Trinidad and Tobago, South Africa,New Zealand, United Kingdom, and Nigeria.
When it comes to numbers, the Cricket World Cup in 2015 has an estimated audience of 2.2 billion. The annual IPL audience continues to grow each year and last year's season had over 405 million viewers. This year, it's likely that more people will be watching because of the pandemic.
One could easily see how important this sport is because even if India reported the highest number of daily COVID 19 cases a few days before the current season started, the event remains unchanged. Based on recent reports, BCCI president SouravGanguly already confirmed that the IPL will be unaffected by the current situation in Maharashtra where curfew is once again implemented. It is also likely that the rest of the matches this season will remain unchanged.
Cricket's Simplicity
Overall, cricket is a very simple and direct sport. Players will only need a cricket bat and a ball to be able to play. It's inexpensive but of course, being a professional cricketer is a lucrative career. Still, anybody can play this game and it is evident in the streets of India where kids and even adults can be seen playing a cricket game with makeshift equipment.
How it works is simple. There have to be two teams playing the game and a team can score through the batting. The most common way to score in a match is for a player to hit the ball away and quickly sprint as many times as possible between the two points in the field that are 20 meters apart. The runs are to be done before the other team can return the ball.
Sound familiar, right? It is usually compared with baseball and generally, the goal of these two sports is practically the same. However, each sport has different equipment to be used and rules to follow. Professional cricket may make it seem like the game is a bit complicated, but really, even only two people can play this game.
Conclusion
Just like soccer, a cricket match is something that is fun to look forward to. It's not just about the game anymore if you follow this sport closely. There are so many interesting things that could happen in a single match including drama or even brawls.
Sports punters are always at their feet whenever a match is on. Not only because they have their bets in mind, but also because they want to see what would happen in the current match that could affect the next match or their next bet.Overall, cricket could be a long sport to watch but it's definitely worth the time and money.