Vijay Mallya is a leading Indian businessman, who is known for his luxurious lifestyle and flamboyant attitude. He is the owner of the famous UB Group, which is one of the largest spirits company in the world: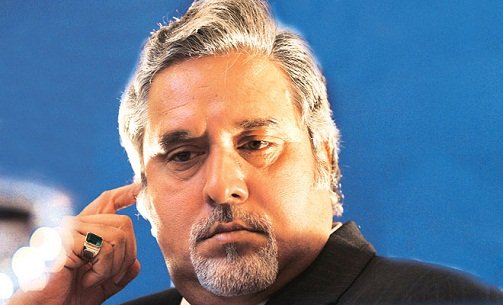 Net Worth: $750 million
Income Sources: Vijay Mallya is the chairman of UB Group, one of the largest companies in the country, which is engaged in brewing and distillation, real estate, aviation, fertilizers, IT, engineering and biotechnology. He also heads the leading pharmaceutical company, Sanofi India and Bayer Crop Science. In addition to owning Kingfisher Airlines, Vijay Mallya is also an avid sports lover and owns an IPL team called Royal Challengers Bangalore and a Formula 1 Team called Force India.
Born: 18th December, 1955 (59 years old)
Height: 5'7″ Feet
Marital Status: Married to Rekha Mallya since 1993 and has two daughters Leanna and Tanya. Rekha has been married and divorced twice, while Vijay Mallya was also formerly married to an Air India air hostess, Sameera Tayabjee, from whom he has a son called Siddharth Mallya. The couple was divorced in 1987.
Biography
Vijay Mallya was born in Kolkata and his father Vittal Mallya was a prominent businessman. He did his schooling from the reputed La Martiniere School in Calcutta and got a B.Com (Honors) degree from St Xaviers College, Calcutta. He interned at his family business while studying in college and after completing his degree, he joined Hoechst AG in USA as an intern. When his father expired in 1983, Vijay Mallya had to take over his business, which was running through a rough patch at that time. Mallya steered the company out of trouble and took it to great heights, making it one of the best and biggest companies in the country.
Later, he acquired leading companies like Berger Paints, Malabar Chemicals and Fertilizers, a newspaper called The Asian Age and the leading film magazine, Cine Blitz. The UB beer brand Kingfisher has 50% of market share of the Indian beer market and also has a stronghold in the international market. He was declared as a Willful Defaulter as the owner of Kingfisher Airlines by United Bank of India, 2014. The airline had bank loans exceeding $ 1 billion and had also not paid salaries to its employees for the past 15 months, as in October 2013. He is known for a lavish lifestyle and owns more than 25 properties around the world, in addition to private megayacht and a fleet of more than 250 vintage cars. His company lives up to its tagline "The King of Good Times" and he is also known to interview young women for the jobs of air hostesses for his airline. Mallya bought the spectacles, pocket watch and other belongings of Mahatma Gandhi at a New York auction for a whopping $ 1.8 million. Besides being a successful businessman, Mallya has also featured on the political scenario of the country. He has been elected as a member of the Rajya Sabha as an independent candidate from Karnataka, in 2002 as well as 2010. Additionally, Vijay Mallya has been honored with a number of awards, including the highest French civilian award, the Legion of Honor.