Dilip Sanghvi is the richest man in India, who has surpassed the Reliance tycoon, Mukesh Ambani. He is a top rated entrepreneur who has founded the leading pharmaceutical company called Sun Pharma.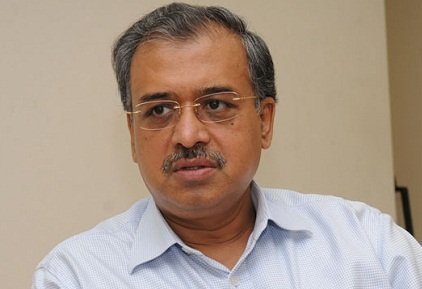 Net Worth: $22.6 billion
Income Sources: Dilip Sanghvi is the founder and chairman of Sun Pharma and also the first pharma research and development center in the country. He started the company with just Rs 10000 and today it is one of the biggest pharmaceutical giants in India and the fifth largest in the world. Besides forming this company, he has also acquired a number of other pharma companies including Ranbaxy, Taro Pharma from Israel Caraco Pharma of USA. He has recently invested in an energy company called Tulsi Tanti Suzlon Energy, in which he owns 23% stake.
Born: 1st October, 1955 (59 years old)
Marital Status: Married to Vibha Sanghvi and has two children.
Biography
Dilip Sanghvi was born in Amreli in Gujarat and hails from a Gujarati Jain family. He was educated in the J J Ajmera High School and Bhawanipur Education Society College. Later, he did his graduation in commerce from University of Calcutta and made a small beginning by working as a drug distributor, before he started a pharmaceutical company called Sun Pharma in 1982. From a small company launched with just five products, Sun Pharma has registered a phenomenal growth and come a long way to become the largest drug manufacturing company in the country. The stocks of the company have shown outstanding appreciation over a period of time, which accounts for the accumulation of personal help of this businessman. Dilip Sanghvi has been recognized as one of the top ten wealthiest self made billionaires in Asia. He made a profitable collaboration with the US based company called Caraco Pharma, a venture which has paid off in the form of 60% of the revenue of the company coming from the US. He also gave up the position of the Chairman of Sun Pharma and appointed Israel Makov, the former CEO and President of Teva Pharma, to take over.
This leading businessman has made the company make it to the fifth position on the list of top 5 companies in the worldwide generic drug market. He has surpassed Mukesh Ambani to become the richest person in India in February, 2015, which has brought him in news recently. After this recent achievement after a surge in the growth of Sun Pharma, there have been reports that Taro Pharmaceuticals, a subsidiary company of this organization will be made a private company. It has also been said that Sanghvi plans to assist his brother in law in getting 26% stake in a telecom company, which is collaborated with another telecom company called Telenor, which is based in Norway. Besides being the founder chairman of Sun Pharma, Dilip Sanghvi also heads the premier research company called Sun Pharma Advanced Research Company and also the Shantilal Sanghvi Foundation. The richest man in India, Dilip Sanghvi, currently resides in Mumbai.