Tusshar Kapoor is the son of Jeetendra, the well known romantic hero of the yesteryears. Tusshar has worked in a number of Bollywood movies, most of them in the comic genre and has fetched appreciation for his performances.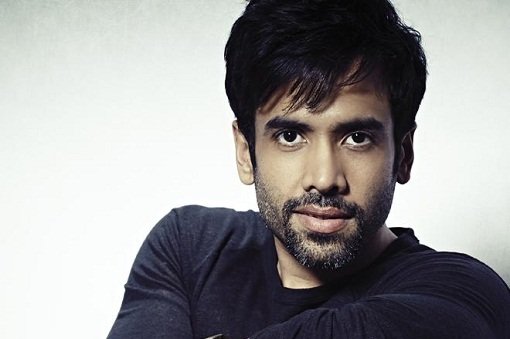 Net Worth: $ 10 million
Income Sources: Tusshar Kapoor is a well known actor in Bollywood and he gets a remuneration of Rs 2-3 crore per film. He has also inherited a great deal of wealth and property from his father.
Born: 20th November, 1976 (38 years old)
Nick Name: Sid
Marital Status: Single. There have been rumors about his relationships with Prachi Desai and Radhika Apte.
Height/Weight: 5 feet 8 inches, 62 kg
Personal Background
Tusshar Kapoor was born in Mumbai and has acting in his blood, with his father, Jeetendra being one of the most sought after romantic stars of the yesteryears. His mother Shobha Kapoor and sister Ekta Kapoor, run the prestigious banners of Balaji Telefilms, which is ruling the television as well as the film industry today. Tusshar completed his education in business studies from University of Michigan before starting a career in acting, which he realized was what he was meant to do. He is known to live a luxurious lifestyle, with a plush home in Mumbai and a fleet of super rich cars, such as a BMW 7 Series and an Audi Q7. He also owns the expensive Suzuki Hayabusa GSX-R 1300 bike. Tusshar has also been known for his philanthropic efforts as he has taken part in an event called "Fashion for a Cause" in 2012. The aim of the event was to raise money for the homeless children. He is considered as one of the most educated actors in B Town as he holds a degree in Liberal Arts, along with an MBA degree a prestigious American university.
Career Graph
Tusshar Kapoor made his debut in the Hindi film industry in 2001, with a film called "Mujhe Kucch Kehna Hai", in which he played a boy next door and co starred with Kareena Kapoor. The film was a mediocre success and launched him as a young star son in the industry. But Tusshar could not really make it big in the industry, as he delivered an unimpressive performance in "Gayab", a 2004 release. He had the potential but did not get offers which were good enough. However, his performances in movies like "Golmaal", "Khakee" and "Shootout at Lokhandwala", "Golmaal 3" and "Golmaal Returns" proved that he could really act. He particularly exhibited his stronghold in comedy with the films of "Golmaal" series and "Kya Kool Hai Hum". One of the best roles of his career came in the super hit film "The Dirty Picture", a movie from the home banner of his sister. He has worked in a number of films such as "Dhol", "Life partner", "Love U Mr Kalakaar", "Hum Tum Aur Shabana" and "Shor in the City", but has not received much success in the industry. Currently, the actor is not having much work in hand.