Top Ten Best Movies of Sanjay Mishra of All Time
Sanjay Mishra, a man with aneloquent smile on the face is a fine actor who acts off-the-grid non-contemporary roles. An alumnus of National School of Drama, he started his career in 1995.
He has played his part in lighting up the screen with his character presence and efficient timing. He had a humble start with TV series before slowly making his mark on the big screen.
Continuing our series of looking into the career of fine Bollywood figures and ranking them in a list of top ten, we take on the reel life of Sanjay Mishra on our blog today.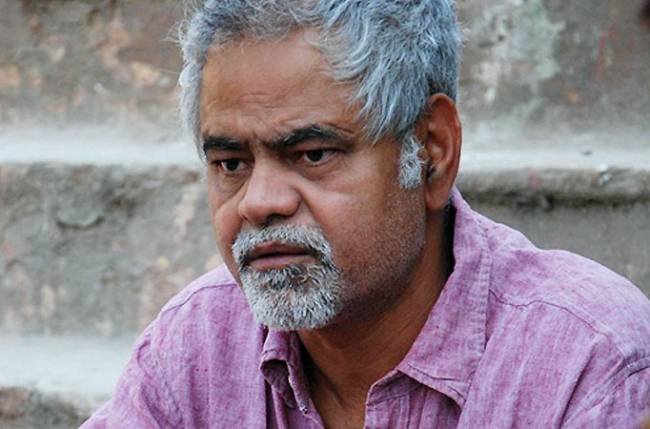 Go on, the list of top ten best movies of Sanjay Mishra of all time is all set to roll on.
10) Dhamaal (2007)
An Indian comedy film with a wide assembled cast of Sanjay Dutt, RiteshDeshmukh, Arshad Warsi, JavedJaffrey, Sanjay Mishra, Asrani and more, this one was a fine entertaining movie.
The movie made way into another sequel year years on and earned a status of ahit at the box office.
9)  Apna Sapna Money Money (2006)
A comedy-drama film, this one had a wide cast of Ritesh Deshmukh, Shreyas Talpade, Sunil Shetty, Sanjay Mishra, Jackie Shroff, Riya Sen and more.
The movie was hot at the box office circuit and was immensely loved for its funny gags.
A fineentertaining movie, one should definitely watch this one.
8) Chala Mussaddi…Office Office (2011)
A movie based on the super-hit TV series Chala Mussaddi……Office Office, this one resembled the same cast from the past.
The movie was liked by the viewers but did little in the box office circuit.
The movie had Sanjay Mishra reprise his role of Shukla Ji as of the TV series while Pankaj Kapoor relayed the role of Mussaddi.
7) One Two Three (2008)
Anyone having watched this movie will relate to the comic dialogue of Sanjay Mishra.
The movie had a wide cast of Sunil Shetty, Paresh Rawal, Sanjay Mishra and more.
The movie was a laughter riot throughout and did quite good at the box office.
6) Golmaal (2006)
Another movie by Rohit Shetty, this one had a wide cast of Ajay Devgan, Paresh Rawal, Sharman Joshi, Arshad Warsi, Tushar Kapoor, Sanjay Mishra.
The movie featured on the comedy plot of four college dropouts gaining access to the house of a blind couple and the further consequences.
The movie was loved throughout and earned a blockbuster status at the box office.
5) Phas Gaye Re Obama (2010)
An Indian comedy-drama film, this one had the cast of Neha Dhupia, Sanjay Mishra, Rajat Kapoor and more.
The movie has a funny storyline of an NRI returning back after the economic crisis in the USA and the consequences he faces.
Sanjay Mishra played the role of Bhai Sahab, the leader of goons.
4) Dum Laga Ke Haisha (2015)
An Indian drama film, this one had featured a story-line of a husband finally coming to terms with his wife.
The movie had a cast of Ayushman Khurana, Bhumi Pednekar, Sanjay Mishra and more.
The movie became the hit of the year and earned good reviews from the viewers and alike.
The simple yet intriguing story and character were loved throughout.
3) All the Best: Fun Begins (2009)
A full-on comedy movie by Rohit Shetty, this one featured a wide cast of Ajay Devgan, Sanjay Dutt, Fardeen Khan, Bipasha Basu, Sanjay Mishra and more.
The movie was a blockbuster in the box office circuit.
Sanjay Mishra portrayed the role of RGV (Raghunandandas Goverdhandas Vakavle) and became a popular laugh-gag in the movie.
2) Masaan (2015)
A movie bordered on the theme of common life and featuring two parallel stories, this movie earned enormous reviews throughout.
A movie by Neeraj Ghaywan, this featured Sanjay Mishra, Richa Chadda, Vicky Kaushal, Shweta Tripathi in the leads.
The movie was shot on the cinematic view of the holy place Benares and featured the shots by the holy Ganges.
A definitive must-watch for any movie enthusiast.
1) Ankhon Dekhi (2014)
This one is a gem of a movie to have been made in Bollywood.
A movie by Rajat Kapoor, this one bordered on the storyline of a common man exploring different avenues of life and trusting his instincts.
The movie was loved by all and earned Sanjay Mishra Filmfare Critics Award for Best Actor for his portrayal of Raje Bauji.
This certainly rates as the best of his career till date.
Wasn't the list entertaining one? Damn it was! A fine versatile actor whose career timeline shows a host of multiple characters; he is truly a fine actor.
Here's us bidding goodbye for now. We shall be back with another entry the next time.