A non-contemporary method actor, Kay Kay Menon is a fine actor with a fine audacity about it. If one were to find search for realism in movies, then you don't need to heed further than him.
A truly versatile actor, he had started his career a couple of decades back but came into promise only a few years after. He has enacted several roles with such fine method acting that none could stand aghast him.
Here's a list depicting the top ten best movies of Kay Kay Menon of all time. Go on, you really need to view these ones.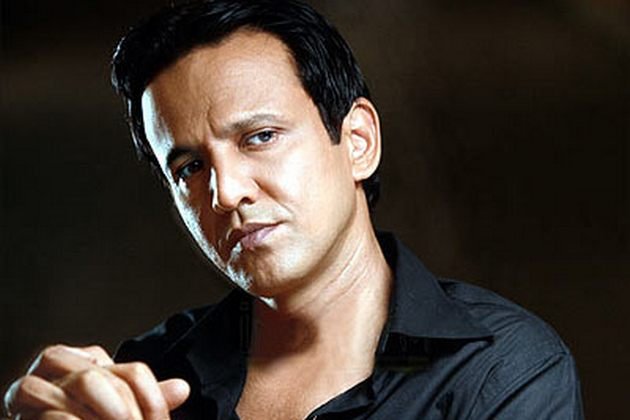 10) Corporate (2006)
Let's kick off the entry with one of the best non-contemporary movies.
This movie had a wide cast of Bipasha Basu, Kay Kay Menon, Minisha Lamba, Raj Babbar and more.
The move looks into the corporate power games and directed by Madhur Bhandarkar.
Enjoy your weekend by watching this movie.
9) Deewar (2004)
A multi-starer movie based on the theme of war, this one had Amitabh Bachchan, Sanjay Dutt, Akshay Khanna, Kay Kay Menon, Amrita Rao and more.
The movie was directed by Mithun Luthria and was inspired by 1971 Indo-Pak war.
8) Mumbai Meri Jaan (2008)
A movie by Nishant Kamath, this one featured Kay Kay Menon, R Madhavan, Soha Ali Khan, Paresh Rawal, Irrfan Khan.
The movie is bordered on the storyline of 2006 Mumbai Bombings which killed over 209 people and had more than 700 injured.
The movie earned numerous award at the Filmfare and more.
7) Sarkar (2005)
A crime movie set against the backdrop of Marathi politics and crime, this one was directed by Ram Gopal Varma.
The movie featured Amitabh Bachchan, Abhishek Bachchan, Kay Kay Menon, Katrina Kaif, Konkona Sen Sharma and more.
The movie opened up to great response from the critics and made bucks at the box office circuit.
6) Shaurya (2008)
An Indian courtroom drama film featuring Kay Kay Menon, Rahul Bose, Javed Jaffrey, Minissha Lamba, this one was loosely inspired by American movie 'A Few Good Men'.
The movie is set against the backdrop of Kashmir conflict and had a fine storyline.
This one definitely needs to be rated further high by the viewers and alike.
5) Gulaal (2009)
A political drama film featuring Kay Kay Menon, Abhimanyu Singh, Aditya Srivastava and more, this one was directed by Anurag Kashyap.
The movie explored the themes of the pursuit of power, the quest for legitimacy and the consequences borne by it.
A definitive must-watch for anyone seeking a good film.
4) Paanch (Unreleased)
Another movie by Anurag Kashyap, this one was shoot and finished in during 2001, yet never received the clearance certificate from the censor board.
Although you'll have to dig dip to find this one online, believe me, you won't be disappointed a nick watching this one.
The movie revolved around the story of 5 band members and was loosely inspired by 1977 Joshi-Abhyankar serial murders in Pune.
3) Black Friday (2007)
A movie by Anurag Kashyap bordered on the story of 1993 bomb proceedings, this movie earned critical acclaim throughout.
The movie featured a wide cast of Kay Kay Menon, Aditya Shrivastava, Pavan Malhotra, Zakir Hossain and more.
The movie remains one of the finest ones to have been made.
2)Rahasya (2015)
A murder mystery film by Manish Gupta, this one bordered on the storyline of Aarushi Murder Case.
The movie was second in the year based on the same Aarushi murder case with Talvar being one of them.
This movie deserves greater emphasis and acclaim that it has received till date.
1)Haider (2014)
An Indian adaptation of Hamlet by Shakespeare, this one was directed by Vishal Bhardwaj.
The movie featured Shahid Kapoor, Kay Kay Menon and Tabu in leads.
The movie earned immense praise and was awarded multiple accolades in the ceremonies.
Kay Kay Menon took home the accolade of Filmfare Award for Best Supporting Actor while Shahid Kapoor and Tabu took away Filmfare Award for Best Actor and Filmfare Award for Best Supporting Actress.
Coming to the end of the list, we would like to give honorable mentions to Ankur Arora Murder Case, Honeymoon Travels Ltd and more. We bid adieu from our post today promising more to come the next time.