Bipasha Basu is an amazing actress and has been around in Bollywood since 2001. She first appeared on the silver screen in the movie 'Ajnabee' as a supporting actress. Since then, Bipasha has starred in a number of movies and become a popular face in Bollywood. This dusky beauty was a former model who recently tied the knot with Karan Singh Grover.
If you're a Bipasha Basu fan, and you're in the mood to check out some of her best performances, here's a list of the top ten movies the actress starred in.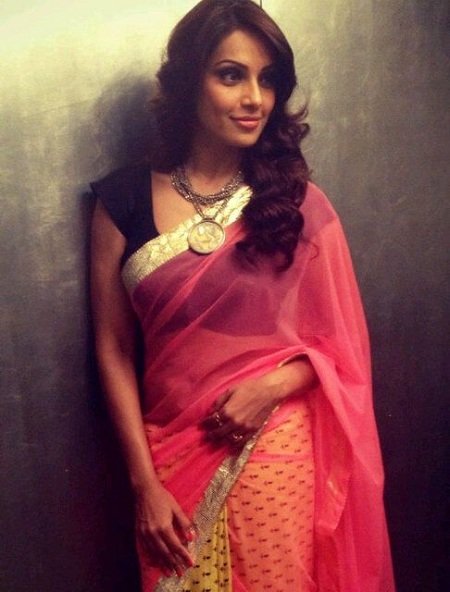 10. Raaz
This was the first time Bips played the lead role in a movie. This romantic thriller managed to gain Bipasha a lot of appreciation. She starred opposite Dino Morea in the movie which was a remake of the English movie 'What Lies Beneath'. The movie was a huge success and it helped Bips go up the ladder of success in Bollywood. The movie was written by Mahesh Bhatt and Girish Dhamija and was directed by Vikram Bhatt.
9. Ajnabee
This was Bipasha's first break in Bollywood. She portrayed a negative character in the movie and even won the Filmfare award that year for her performance. While this was the first time Bips was seen on screen, she pulled off the role with ease and she looked very comfortable in front of the camera. The movie had an amazing star cast which included Kareena Kapoor, Bobby Deol and Akshay Kumar. This movie was a huge success and went down well with the audience.
8. Jism
This was one of the best roles that Bips pulled off during her career as an actress. She had some bold scenes which made every man drool. The songs of the movie too were very popular and are still remembered. Bipasha starred opposite John Abraham in the movie. She then went on to date for a very long time. The movie was produced by Pooja Bhatt and the movie was ranked on the list of the top 100 sexiest movie scenes in Bollywood.
7. No Entry
This light hearted comedy by Aness Bazmee was one of the most popular movies in 2005. Bipasha's role in the movie was highly appreciated and she pulled off the role with ease. Her movie was produced by Boney Kapoor and had an amazing star cast of some of the most popular actors in the industry. This movie was the biggest hit of 2005.
6. Phir Hera Pheri
Bipasha was part of the sequel to the very popular 'Hera Pheri' series. The movie released in 2006 and managed to win the hearts of a number of people. Her role was very different and Bipasha had made it a trend to be a part of comedy movies during that time. Phir Hera Pheri was written and directed by Neeraj Vora and had a star cast of some amazing actors that included Akshay Kumar, Sunil Shetty and Paresh Rawal.
5. Corporate
While Bipasha was always seen as a sexy and sensational actress on screen, her role in Corporate was very different. She pulled off the role very well and was even nominated for the Filmfare for this performance. Bipasha proved that she can do a lot more than just comedy and item numbers with this role. The movie was a huge success in 2006 and starred Kay Kay Menon, Payal Rohatgi and Raj Babbar. The movie was directed by Madhur Bhandarkar.
4. Dhoom 2
Sequel to the very successful 'Dhoom', this action movie was one of the biggest movies in 2006. Biasha played the role of a cop and she managed to pull off the role with a lot of class. Her performance in Dhoom 2 was highly appreciated. The movie was shot in Durban and Rio De Janerio and was the first movie to be shot in Brazil. It had an amazing star cast of actors such as Hrithik Roshan, Abhishek Bachan and Aishwarya Rai.
3. Race
This Bollywood thriller saw Bips is a rather bold avatar. She added class, style and fashion in a way that it inspired millions of women all across the globe. This was also one of her standout performances that explored a lot of rivalry, passion and betrayal.
2. Bachna Ae Haseeno
Bipasha was seen opposite Ranbir Kapoor in this movie and her role was amazing. She was nominated for her performance in the movie and it has been one of her most successful movies till date. Bipasha has pulled off a number of roles and this one too managed to impress the audience.
1. Alone
This 2015 horror movie has to be one of the best performances by Bipasha Basu till date. She plays a double role in the movie and she managed to pull off both the roles with ease and finesse. It was during the shooting of this movie that Bips connected with her now husband 'Karan Singh Grover'.