Are you looking for the best school in Indore? Well, you are on the right destination.Indore is not just known for its tourist destination and natural ambiance. It has a wide range of schools, which are well-equipped with extraordinary lab facilities, spacious smart class, green lush sports playground and much more. When it comes to choosing the best school for your kids, you need to consider some important factors like academic brilliance, sports facility, Transportation facility, Academic facility, world-class education, hygienic mess facility and much more. In this competitive world, choosing the best school is always difficult for everyone. Before choosing the right school for your children, make sure that you all these criteria match.
In this article, we provide you top 10 best schools in Indore.
10. Pragya Girls School
Pragya Girls School was founded in the year 2001. Since then, it becomes one of the popular CBSE Schools across the state. It offers education from class I to class XII. It was established with the objective of providing creative skills in addition to education. It knows the value of women and provides value education in right way.
It conducts several interesting events such as yoga day, independent day, Anant Chaturthi, Dushera celebration, Investiture ceremony, workshop, seminar, Annual day and much more. Pragya Girls School is known for its well-equipped laboratory, hygienic hostel facility, 24×7 transport facility, lunch facility, smart class, and sports facility. Girls Hostel provides comfortable lodging and boarding facilities to the students. It follows rules & regulation strictly to maintain the hostel.
Contact details
Address: Bhicholi Mardana, Indore
Phone: 2847332
Email: info@pragyagirlsschool.com
Website: www.pragyagirlsschool.com
9. Choithram International school
Choitram International School was established in the year 2003. It is coeducational school affiliated with International Baccalaureate Organization. It houses well-established computer labs, spacious sports hall, lush green football ground and lots more. It aims at giving every student the best possible education in order to excel them in all the fields. Chitoram International School supports a positive Learning community, which motivates students, staff, parents and past students to involve themselves in every aspects of learning process in school.
Fee structure
| | | |
| --- | --- | --- |
| School Fee | 3,63,000/- | |
| Resource Fee | 42,350/- | |
| Bus Fee | 11,000/- | |
| Hostel Charges | 1,32,000/- | |
Contact details
Address: Choithram Hospital Campus 5, Manik Bagh Road
Phone: 917312360345
Email: principal@choithraminternational.org
Website: www.choithraminternational.com
8. Anusuiya School
Anusuiya School is a CBSE affiliated & co-educational school. It is recognized at national as well as international level. It aims to aid students to achieve high-quality education, become strong & compassionate leaders, engineers, and professionals. It was established in 2011 and since then it has been growing apparently. It is also well known for providing the world-class education. Besides academic brilliance, it also excelled in sports and other extracurricular activities.
Contact details
Address: Khasra No 277/4, Village Dakachya, Opp. Railway Station Road, ITC Soya Plant, Tehsil Sanwer
Phone: 07314091505
Phone: 07314091505
Email: pr@anusuiyaschool.com
Website: www.anusuiyaschool.com
7. Advanced Academy
Advanced Academy is one of the most popular educational and CBSE affiliated school in Indore. It was founded by Anil Rai in the year 1999. During its initial stage, it had started its career with just 60 students and 6 teachers. But, now it boasts more than 3000 students with excellent school campus. It ranks in one of the highest ranking schools in the field of academics activity.
Contact details
Address: ISKON Vihar Colony and Nipania Road
Phone: 07313225004
Email: advancedindore@gmail.com
Website: www.advancedacademyindore.com
Rank 6. Indus World School
Having served with more than 1000+ students, Indus word school stands at 6th place on the list of top 10 best schools in Indore. It is a popular CBSE school, which aims at providing different education curriculum by organizing a variety of education, seminar and practical session. It offers the smart class with extraordinary lab facilities. One can refer the official website to get more details.
Contact details
Address: Off Bypass road, Jhalaria
Phone: 07314213527
Email: indo.indore@indusworldschool.com
Website: www.indusworldschool.com/indore.html
5. Delhi Public school
At 5th place, we have Delhi public school, which has been managed by the Delhi public school. It boasts 21-acre school with rich infrastructure. It aims at providing the world-class education for students. It is backed by experienced teachers and well-qualified professionals. This school is well known for its excellent academic brilliance.
Contact details
Address: DPS Campus, Nipania Road and Near Water Park, Village- Nipania
Phone: 07313939400
Email: dpsind@dpsindore.org
Website: www.dpsindore.org
4. Sri Sathya Sai Vidya Vihar
Sri Sathya Sai Vidhya Vihar was established in the year 1980. It is widely acknowledged as one of the best school in Indore. It knows the importance of human values and promotes education in such a way that develops honest engineer and doctors. Recently, it won Swami Vivekananda School of Excellent Award.
Contact details
Address: City Centre, No. 2 A.B. Road
Phone: 07312553023
Email: sathyasai@airtelmail.in
Website: www.sathyasaiindore.com
3. The Shishukunj International school
The Shishununj International School is affiliated with the Central Board of Secondary Education. With a rich infrastructure of a 20-acre school campus, it offers a blend of sporting, academics and other co-curricular activities. It helps kids achieve the better education in order to make them excel in real life. It encourages every individual to compete with state level & district level competitors. Every year, this school proves it excellent academic talent in CBSE board exams.
Contact details
Address: Jalaria, Bypass Road,
Phone: 07316541264
Website: www.shishukunj.in
2. Emerald Heights International school
Emerald Heights is coeducational, English medium residential school, which is recognized at the state level. It is affiliated with Central Board of Secondary education (CBSE) for a national curriculum and Cambridge International Exam (CIE) for international curriculum. It was founded in 1983 with the aim of providing an excellent environment for students in which they can involve themselves in all aspects of school and become strong professionals for our nation.
Contact details
Address: A.B Road, Rau, Indore
Phone: 07314067536
Email: info@emeraldheights.edu.in
Website: www.emeraldheights.edu.in
1. Daly College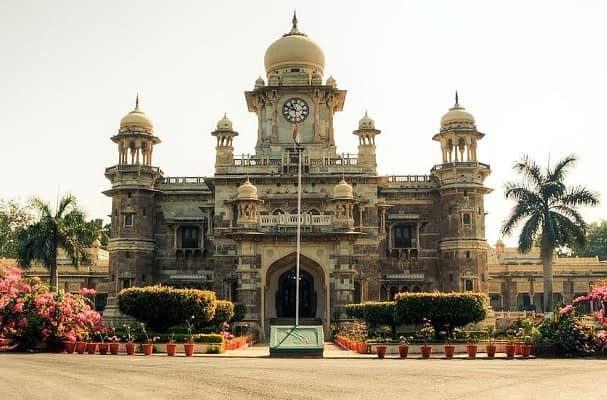 Day College was founded by Sir Henry Daly in the year 1870. With rich school campus and high sports infrastructure, it stays top on the list of top 10 best schools in Indore. Surprisingly, it ranked at 6th place in national ratings. It is located at the residential area of Indore and hence students can study at their convenience. It aims at providing quality education for all irrespective of caste, religion and similar endeavors. Besides education, it focuses extracurricular activities like sports, music, dance and other creative arts.
Contact details
Address: Residency area, Indore
Phone: 07312719000
Email: principal@dalycollege.org
Website: http://dalycollege.org/
Such are the top 10 best schools in Indore. Be it a CBSE school, Matric School or even IB board school, make sure that school you choose possess all the essential criteria like hostel facility, Transport facility, and similar endeavors. Choose the right one of your choice.