In terms of natural spots, every nation certainly has something to offer. However, there are also worth visiting man-made tourist spots in the world that every tourist should consider. This goes to show that this world really has a lot of things to offer. Name it, and the world surely has it. In this regard, here are the top 20 world's most famous tourist destinations:
20. Bordeaux, France
 People who are already tired of keep coming back to Paris find this wonderful port city in France a good alternative. From Paris, you can just ride a high-speed TGV train and you can already arrive in this fabulous peaceful city. What you can do here is explore the 9,000 vineyards and have some drinks of your favorite wine.
19. Margaret River, Australia
 This place in Australia is famous for food and whine. The Margaret River Distilling Corporation can surely allow you to taste their award-winning, single-malt whiskies. The best unique food recipe that you can taste here is the handmade pasta offered in a farm-style bistro known as Barnyard 1978.
18. London, United Kingdom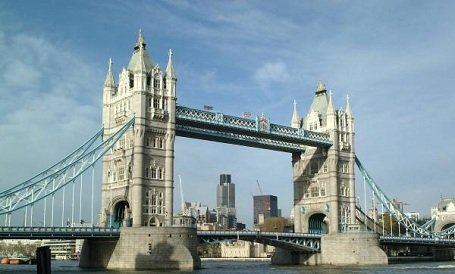 Fashion, food, history, name it and London surely has it all. This is why tourists never run out of numbers here in this wonderful destination. You should not miss seeing the Buckingham Palace, the Royal Opera House, the Tate Modern, and the Camden Market in person.
17. Istanbul, Turkey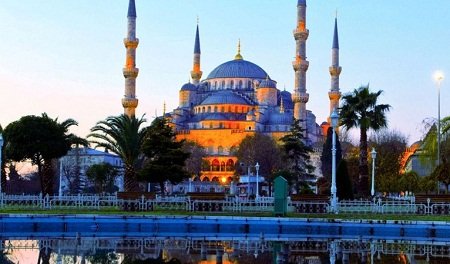 This famous tourist destination is very proud to display its breathtaking architectures that could definitely capture your full attention. The Sultan Ahmet Camii or the so-called Blue Mosque is simply awe-inspiring. It's also famous in its bazaars such as Egyptian Bazaar and the Grand Bazaar.
16. Marrakech, Morocco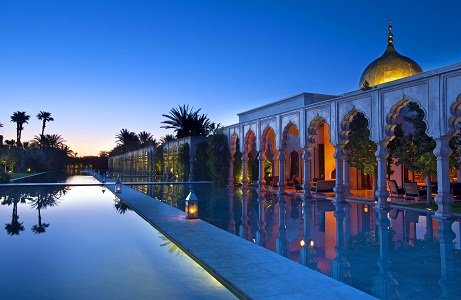 Marrakech, also popularly known as the "Red City", is certainly one of those magical cities in the world that can offer tourists so many things to enjoy like mosques, palaces, gardens, and markets. If you love peaceful spots where you can meditate, Majorelle Garden is the place to be.
15. Paris, France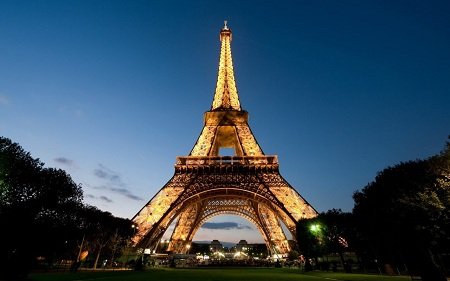 Who would forget Paris where you can see the towering and magical Eiffel Tower? If you are into history, go and witness the beauty of the famous monument, Arc de Triomphe. Paris is also famous for good food and wine, so there's no way you'll get yourself starve here.
14. Siem Reap, Cambodia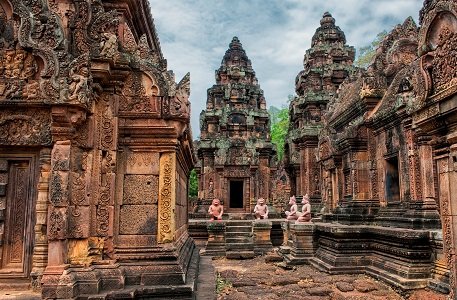 The main tourist attraction in this place is the Angkor Thom that was built way back in the 12th century. You can also go to the Cambodian Cultural Village if you want to know more about the culture of Cambodian people. You can enjoy yourself doing some shopping in the Angkor Night Market.
13. Prague, Czech Republic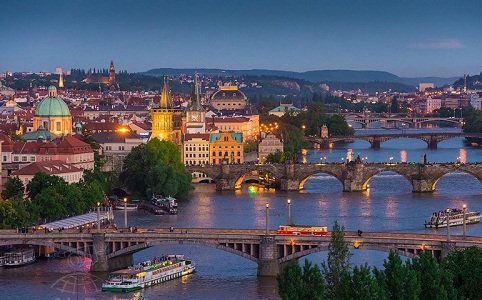 If you are already fed up with beaches, then it's time to go to Prague and know more about the people's culture there. This place has a lot of original cuisines to offer to all the tourists that you can try in a number of classic Czech taverns. You should also not miss visiting the Lobkowicz, St. Vitus Cathedral, and the Old Town Square.
12. Rome, Italy
This timeless city would require you several days before you can completely visit all the beautiful things that it can offer. The city itself is just like a collage of piazzas. Going to the Borghese Gallery, Colosseum, and the Le Domus Romance di Palazzo Valentini is also something that you shouldn't forget. Read Also: 10 Things to Do in Rome, Italy
11. Hanoi, Vietnam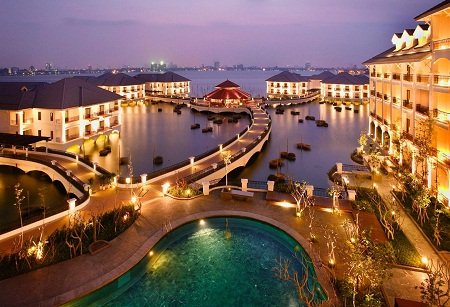 This capital city of Vietnam is already attracting a lot of tourists even in the past years. The Old Quarter will surely allow you to travel back in time to the old Vietnam. A lot of old structures are even preserved here, making them to breathtaking tourist attractions like colonial structures and monuments.