The skin is the human body's first defense against harmful germs and pathogens that could enter the human system. Therefore, the skin has to remain healthy as it not only protects and shields – but also encapsulates the beauty and rawness of the human form. Whether male or female, one should always give priority to making and keeping the skin healthy at all times.
This list is helpful for those who want to discover simple and affordable ways on how to take care of the skin at the comfort of your own home. Do check it out!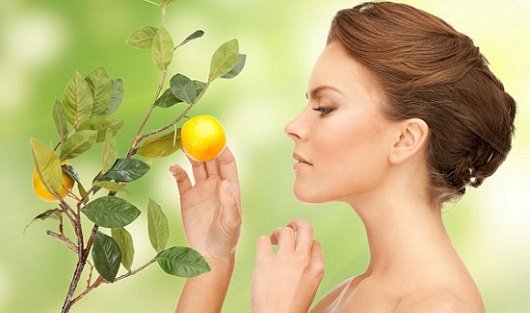 10. Lemon
Lemon is one of the super fruits that you can never do without if you want healthy-looking skin. Lemons are rich in citric acid or Vitamin C – which is known to boost skin health and vitality. It helps reduce dark spots and hastens the skin's renewal process. Apply freshly-squeezed lemon juice to your face and neck 3 times a week and rinse with lukewarm water after 10 minutes.
9. Turmeric
Turmeric promotes skin lightening. It also heals scars and other unpleasant skin marks. Known for its antiseptic properties, turmeric also helps in alleviating skin allergies, inflamations, and various skin diseases. Applying turmeric on your skin gives it a new and revitalized look!
8. Honey
Your skin needs moisture in order for it to stay healthy. Honey is an excellent moisturizing agent and contains anti-bacterial properties that ward off skin infections. It is recommended to apply honey on the skin and let it stay there for 20-30 minutes. Then, rinse it off with lukewarm water and see for yourself how your skin instantly becomes smoother and more supple.
7. Water Therapy
You can not have healthy skin if you do not drink water every so often. Water in itself has a cleansing and calming effect – and this is also true for your skin. Skin cells are actually healthier and more nourished when one drinks plenty of water. How much exactly is plenty? 10 glasses a day is plenty enough!
6. Fish/Fish Oil
For those who do not have allergic reactions to seafood, fish is actually a wonderful agent to help boost the health of your skin. Fish from the sea are replete with Omega 3 acids which promotes healthy skin, brain and cardiovascular health, vision and mood stability, and general well-being. Snapper, swordfish, and mackerel are excellent sources of Omega 3 acids.
5. Aloe Vera
Aloe Vera offers many healthy benefits for the skin. Its antibacterial properties help fight the onset of acne and pimples. Itchy skin is also soothed by its anti-inflammatory properties. On the other hand, it also functions like an astringent and helps in healing scars. It also moisturizes the skin.
4. Baking Soda
The PH level of your skin refers to how acidic it is. This kind of acid, when too much, causes the skin to dry and look dull. Baking soda acts as a balancer of the skin's PH level, thereby promoting clearer skin. It also works as an excellent exfoliant. Mix baking soda,lemon juice, and water, and apply a generous amount on your skin. Feel the difference right after!
3. Cucumber
Cucumber is a hydrating agent and also acts like astringent on the skin. Cutting fresh cucumbers and putting them on your skin- your face especially, enables the cucumber to remove dead skin cells. This is best done before bedtime. Feel your face in the morning and be delighted with the results!
2. Papaya
Papaya is used for skin that feels rough and uneven. It also acts as a bleaching agent. Its antibacterial properties help purify the skin and removes damaged skin from the surface. Use it on your skin in the same way as you would with cucumber.
1. Coconut Oil
Coconut oil is the king of antioxidants. These prevent the invasion of free radicals that are harmful on the skin. In addition to this, coconut oil also has antifungal and antibacterial functions. Rubbing it on your skin causes the latter to remain soft, revitalized, and moisturized.