Many of us are plagued by the fear of the creepy crawly spiders, but hardly do we realize that there are some species of these ugly looking insects, which can kill with their poisonous stings. Such bites can cause redness, pain, itching and burning sensation and slowly attack the vital organs of the body, resulting in death. The severity of the danger depends on the type of spider and the amount of venom injected. However, it's important to note that most spider bites are not dangerous to humans.
List of Most Deadliest & Poisonous Spiders

10. Hobo Spider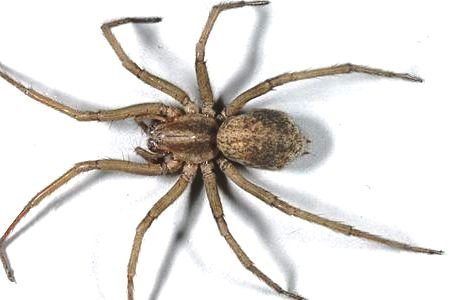 Hobo spider is a brown colored spider with hairy legs. The bite of this spider can kill the tissues around it and takes very long to heal, leaving visible marks behind. Also, it can cause sharp headache, which would require medical aid, however they are not typically life-threatening.
9. Yellow Sac Spider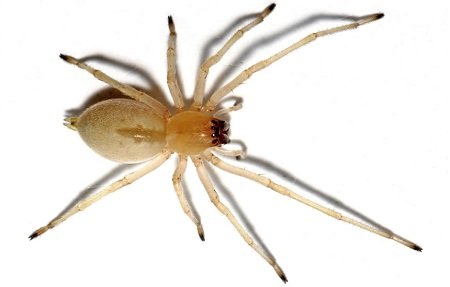 This tiny species of spider gets its name from its yellow colored abdominal area. They are considered to be highly poisonous as a bite by this spider can cause infection in the organ system, on account of its necrotic venom.
8. Goliath Birdeater Tarantula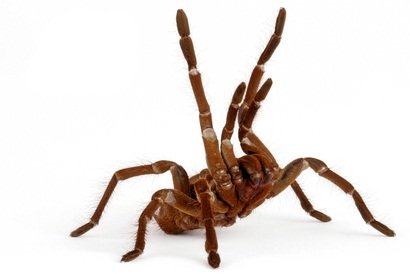 This is one of the biggest and most deadly looking spider, which can attack a whole bird, as suggested by its name. its bite can cause severe pain and swelling in human beings.
7. Brown Recluse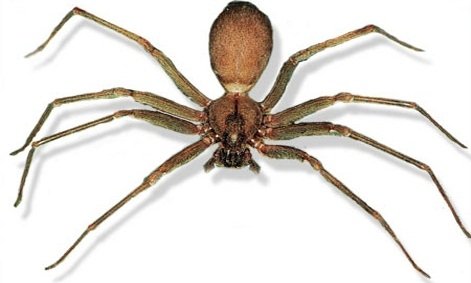 Next on the list of 10 most poisonous spiders in the world is the Brown Recluse, a species common in America. This spider frequents dark corners and its bit can result in symptoms such as fever, vomiting, shivering and redness and swelling around the sting.
6. Mouse Spider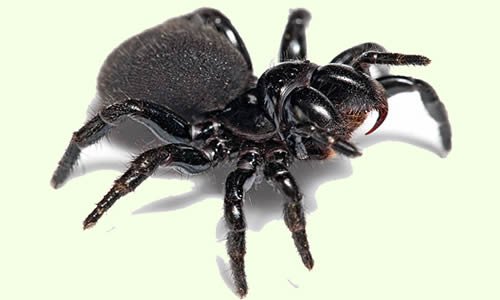 Mouse spider is a tough species which can survive in diverse climatic conditions, though they are commonly found in Australia. The color difference can help you distinguish male spiders (brown) from the females (black). These spiders bite once they sense any danger and can cause fever, vomiting and breathing problems on biting.
5. Red Back Spider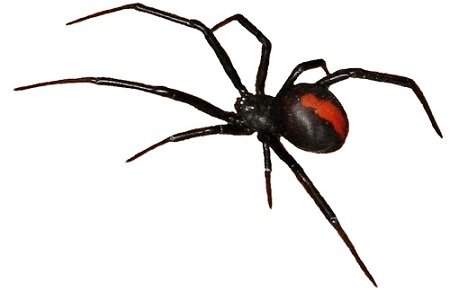 Another spider native to Australia, Red Back Spider is one of the most elegant looking yet deadly spiders in the world. The venom of this spider is full of neurotoxins, which makes its bite fatal for human beings. Its bite can lead to vomiting, pain, sweating and muscle weakness.
4. Fringed Ornamental Tarantula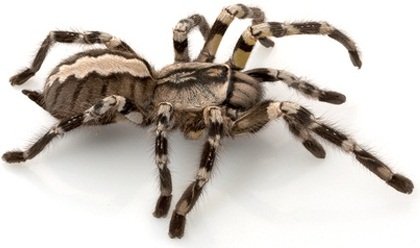 Next among the most poisonous spiders in the world is the fringed ornamental tarantula, which is found in Southeastern parts of India. It is quite big in size, with the ability to extend up to 7 inches, and equally venomous too.
3. Funnel Web Spider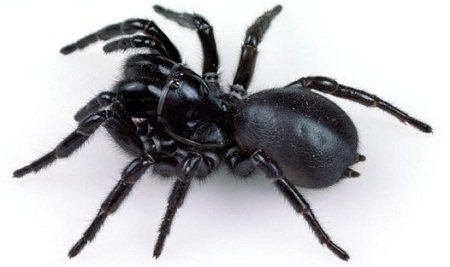 Found in Australia, the funnel web spider is another deadly species, which can kill within a short period of the bite. The sting can result in problems like vomiting, fever and shivering, and in more severe cases, it can cause breathing problems and even take the victim into coma.
2. Black Widow Spider
Featuring next on the list of 10 most poisonous spiders in the world is the notorious black widow spider, which is found in the hot regions of USA. Occurring in black and sometimes in brown color, this spider has a neurotoxin called latrotoxin in its venom, which is potent enough to kill human beings.
1. Brazilian Wandering Spider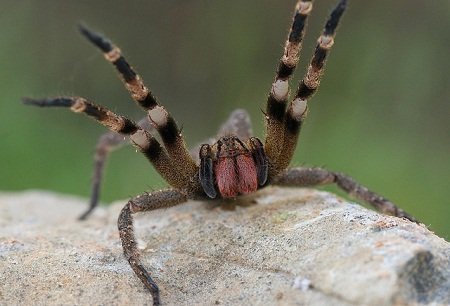 The most poisonous spider in the world is the Brazilian Wandering Spider, which inhabits Central and South America. PhTx3 is the neurotoxin found in the venom of this spider, which has the ability to cause paralysis and death due to asphyxiation.
All these spiders are quite dangerous to human beings and one should try to keep away from them.
What To Do If A Spider Bites You?
If you have been bitten by a spider, there are several steps you can take:
Wash the affected area with soap and water.
Apply a cold compress to reduce swelling and pain.
Elevate the affected area, if possible.
Take over-the-counter pain medication, if necessary.
Seek medical attention if you experience symptoms such as severe pain, muscle cramps, difficulty breathing, or a spreading rash.
It's important to identify the type of spider that bit you, if possible, as some spider bites require specific treatment. If you are able to safely capture the spider, bring it with you to the doctor's office for identification. If you are unable to identify the spider, seek medical attention to determine the appropriate course of treatment.