Top 10 Best & Famous Women Chefs of India
Cooking is an art. But it has never been considered thus, in earlier days. Now more and more people are interested in cooking, thanks to reality shows and the heavy pay cheques offered by Hotels and personal interest. Men are considered best Chefs when cooking into Hotels and Restaurants but you can not ignore the name and fame Women Chefs of the country have achieved across the globe. These Women Chefs are renowned and famous across the globe due to their unique style of using the spices and food to present great looking dishes on the platter.
Some of them who are most famous for their culinary skills are pooled here.
10. Anjum Anand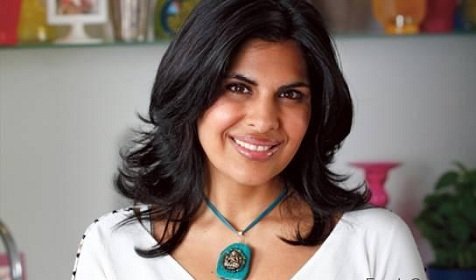 Anjum Anand is known for her preparations that are typically Indian, yet cater to the diet conscious people, as well. She is able to achieve this by recreating the traditional dishes, with healthy ingredients and less oil. She has worked in the kitchens of famous hotels and also written cook books. The first book she wrote called Indian Every day: Light Healthy Indian Food, was published when she was just 25 years old.
9. Madhumita Mohanta
She is a big fan of Bengali food, personally, but she loves to cook Italian, Indian and Far Eastern food. She works as an Executive Chef for the Claridges, Suraj kund. She loves food and one of her hobbies apart from reading is experimenting and exploring new types of food which is the reason behind her becoming a chef. She has also had the experience of working in Singapore, Bahrain and Kuwait.
8. Kamini Jha
She works for The Oberoi and is acknowledged the as the Queen in preparing tandoori Dishes. She started cooking at her home at the age of 10 and since then, cooking has been her favorite pastime. Jha, is an expert in cooking dishes like Tandoori Naan, Tandoori Aloo, Chicken Tikka and other tandoor dishes and has mastered the art of preparing such dishes through her hard work and determination.
7. Madhu Krishnan
Madhu Krishnan brought in the concept of light cooking using fresh ingredients like scallops, Parma ham, olives and cheese to churn out dishes which were set up at the ITC Maurya, New Delhi, in the late 1990's. This concept was very new to the people, then. At present, she works as an Executive Chef in Bengaluru.
6. Tarla Dalal
Tarla Dalal,  is a name which cannot be forgotten by anyone who is interested in Indian cooking. Though she is not amongst us today and has not worked for any Hotel, she is a legend in Indian style of cooking food, especially, vegetarian food. She hosted cooking classes at her home in 1966 after her marriage and wrote the book The Pleasures of Vegetarian Cooking, which was a huge success. She has written more than 100 cookbooks and has featured in the cookery shows on TV in the 1990's.
Read Also: Top 10 Best Chefs In India
5. Madhur Jaffrey
Though Madhur lives in New York at present, her contributions in the field of cookery, especially Indian cookery is noteworthy. She was born in Delhi. She learnt cooking when she went to London in the 1950's to learn Dramatic arts. Later, she has written about 15 cookbooks and she is also known as the Queen of Curries.
4. Nita Mehta
She is a cooking specialist. She owns a restaurant and a publishing house. She has written more than 400 cookbooks. In 1999, she won the Best Asian cookbook award for her book named Flavors of Indian cooking at the World Cookbook Fair, which was held in Paris.She also runs a catering institute. She is a VIP judge in cookery based shows in various networks.
3. Nikita Gandhi
She is an Abu Dhabi based business studies student, who was crowned the India's Best Vegetarian cook in the reality show, Master Chef India, season 4 in 2015. She was just 21 then and this has been the platform to change her career. She features throughout the month as a star Chef on Sanjeev Kapoor.com.
2. Aarti Sequeira
Aarti Sequeira is an Indian Chef as well as a Television personality. She was adjudged the winner in the sixth season of Food Networks, a reality television show based on cookery. As a result of which, she transformed from the role of being a news producer to starting an online cooking variety show called Aarti party in August 2010. She also hosts another cooking show, Taste in Translation which is something to do about the most popular dishes in the world.
1. Shipra Khanna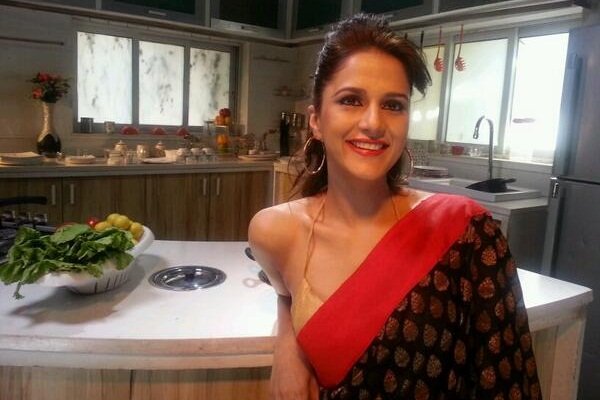 She is the winner of the Master Chef India season 2 which was a popular show that encourages cooking talent. At present she is a celebrity Chef. You can view her on her own YouTube channel Shipra's Kitchen. She has written two books since the time she won the title in season 2 and has been honored by Le Cordon Bleu Paris. The books she has written are The Spice Route and "Sinfully Yours" of which, the latter is based on desserts. She is also considered the most Glamorous Indian Chef.
Cooking and serving it in a manner that is appealing to the eyes is an art that comes easily to women, owing to their aesthetic sense. However, being a Chef in a Hotel or writing cookbooks or participating in or hosting cookery shows demands a lot of determination and hard work. A few of them who have successfully managed their career, are those, who have reached the top of the ladder and are considered the Best and Famous.
Save
Save