India is a country which is famous for its heritage and culture all over the world. The best and unique among them are the most well-known temples of South India. Many foreigners get attracted towards these ancient temples. These temples present diverse view to the devotees. The temples are basically known as holy places where we can worship God and feel his presence over that place. It is made up of beautiful architectural marvels with amazing design.
So if you have not visited these marvelous temples yet, here is a list of few top 10 temples of South India:
10. Sri Krishna Temple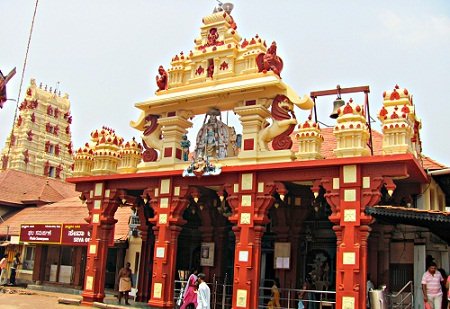 The Sri Krishna temple is also known as BhulokaVaikunta which is located in the state of Kerala. The temple is considered an important holy place for Hindus, but it is not one of the 108 divyadesams of Vishnu.
9. Brihadeeswarar Temple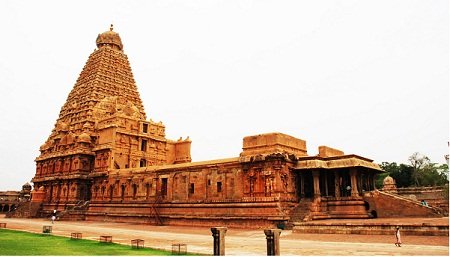 It is situated in Tamil Nadu. It is well known as UNESCO world heritage site. The temple was built by Chola King over 1000 years. This temple is devoted to Lord Shiva. The temple was built on the occasion of royal ceremonies. In order to show the vision and power of the emperor, this temple was constructed. It has one of the tallest structures in India.
8. Sri Ranganathaswamy Temple
This temple is situated near the city of Tiruchirapalli, Tamil Nadu. It is one of the 108 divya desam of Lord Vishnu. This temple is rich in history and art. It is made up of seven concentric prakarams which are covered by huge walls. This temple is also known as largest religious centers of the world.
7. Sripuram Golden Temple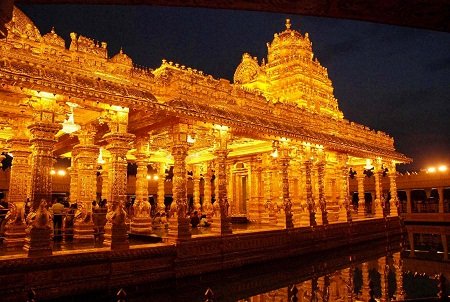 This temple was inaugurated in the year of 2007.It was constructed by Sri Narayani which is ruled by Narayani Amma (who is known as a spiritual leader). It is covered with gold. The most attracted part of the temple is that it is designed in the form of a star. This temple has star shaped trackthat looks like a Sri Chakra.
6. Chamundeshwari Temple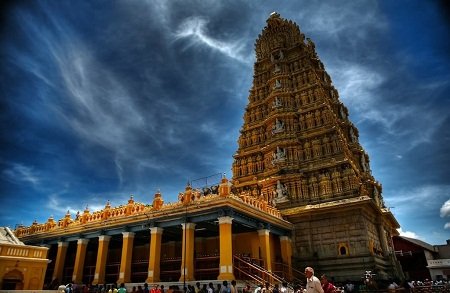 This temple is dedicated to the goddess Chamundi Devi. It was built in the 12th century back. It was constructed by the king Hoysala to give tribute to the victory and courage of the Chamundi Devi. The temple was made by Dravidian architecture. The Goddess is made up of pure gold in the temple. This temple is also known as Shakti peetha.