Motorcycles offer a different kind of thrill. A motorcar may be able to speed even more than a bike, but cars often feel caged and like a trap whereas motorbikes offer freedom and openness.
Fast motorbikes are too risky as well, but that depends a lot on the owner themselves. If you have been wondering about the top 10 fastest bikes in the world at this moment, here's a list. This includes the commercially available motorbikes.
10. Ducati 1098 Series
This motorbike was manufactured back in 2007, even after 8 years later Ducati 1098 holds the pride of being a very fast motorbike. The exhaust system on Ducati 1098 Series is non-integrated, also the horizontal headlights are very prominent – overall an impressive design language for a motorbike of its class. The engine is able to produce 160 bhp at 90.4 lb-ft torque. Curb weight of this motorbike is 173 kgs and the average top speed is around 170 mph.
9. Aprilia RSV 100R Mille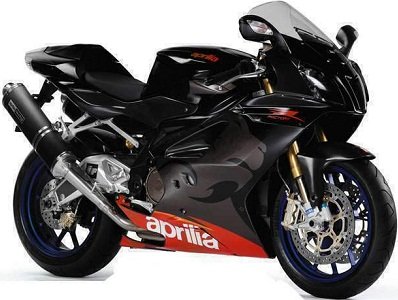 There are three variants – RSV 1000R, another 1000R variant with higher engine specifications and a limited edition – more exclusive RSV 1000R Nera. The engine is works in four stroke motion and it has double overhead cam shafts for almost a sports sedan like performance. The engine provides 137.7 HP power and up to 175 km/h top speed.
8. BMW K1200S
This motorbike from German company BMW has a top speed of up to 174 miles per hour. The power output on the engine is 164 HP at 10,250 RPM. As it appears, the engine has a pretty higher rev capacity without getting blown. The massive torque on BMW K1200S allows it to be ridden at almost any tough condition apart from being crazy fast. Also, this motorbike has very efficient Electronic Suspension Adjustment (ESA) technology equipped for ride comfort.
7. MV Augusta F4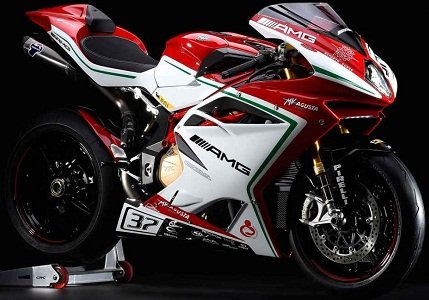 This model along with three other variants had been launched back in 2006. The other three variants are F4 1000, FR 1000 R and F4 1000R CRC Gold which is a limited and exclusive edition. It features Brembo wheels made off forged iron; equipped with Monobloc brakes for more stopping power and Sachs rear-shock absorber. The engine provides a massive output of 200 HP and top speed goes all the way up to 185 mph.
6. Kawasaki Ninja ZX-14
Kawasaki motorbikes are well-known for their reliability and stability. The Ninja ZX-14 model takes only 2.5 seconds to accelerate to 60 from 0 mph, and the official top speed is limited to 186 mph to make it road legal. The front forks are 43 mm, with four 310mm dual-piston calipers. This model was produced in 2007.
5. Yamaha YZF R1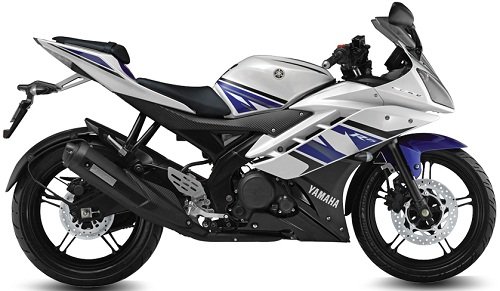 The first model of Yamaha YZF R1 was manufactured back in 1998, and every year after 1998 Yamaha kept improving these models. Gear change linkage has been improved for effortless changing of gears while riding superfast, the link has been increased in length as well. However the fuel tank capacity has been decreased. The engine is 110cc producing up to 128 HP.
4. Honda CBR1100XX Blackbird
Very few bikes in the world can reach the top speed of 190 miles per hour mark even at a lower horse power of 137 at 7500 rpm. The throttling system is computer controlled, and it has dual combined breaking system for superior stopping power.
3. MTT Turbine Superbike Y2K
Known for having a Rolls Royce Allison 250 turbo shaft engine equipped into this motorbike producing 320 horse power at 52,000 RPM. Such power would burn a lot of fuel, and this bike is not even road legal in many regions. Ever since 2000, the MTT Turbine Superbike Y2K is very popular.
2. Suzuki Hayabusa
Suzuki Hayabusa is a known name with sports motorbike enthusiasts. The top speed goes up to 328 kmph. With magnificent suspension and braking system and not to mention the engine and transmission, this Suzuki made motorbike is truly a deserving candidate in the top 10 list.
1. Dodge Tomahawk
This bike pulls off 500 horsepower output and a top speed of up to 400 mph. This bike isn't very practical, neither it's road legal in most of the countries. The finishing is truly magnificent, but chances are most people won't be able to ride one.
Conclusion
These titles are popular names in the world of superfast motorbikes. Not all of them are market-available, and the price could vary between very wide ranges.