A scooty offers fast movement capability in India. The cities of India are very jam prone, and the streets often take very long period of time to pass through. Scooties are convenient to maintain, the fuel cost is lesser because they offer higher mileage over regular motorbikes, riding is easier due to the easier gear shifting techniques and they are often sold for lower price as well.
Indian market of scooties is pretty enriched, here's a list of top 10 scooties under Rs. 70,000.
10.  Piaggio Fly 125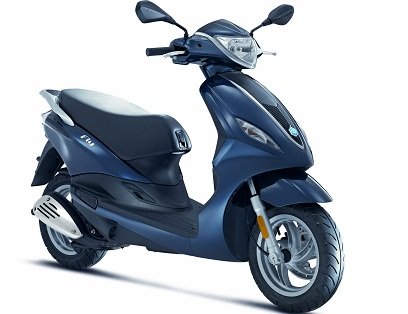 Vespa from Piaggio had been very popular all across the world for a very long period of time, the same company manufactures this Fly 125 scooter as well. It's a 125 cc scooty with stylish design and a powerful 125 cc engine. The power output is 10.5 bhp and 107 Nm torque. The transmission on the Piaggio Fly 125 is automatic, enabling every member in the family ride with comfort. Price – Rs. 55,000.
9. Piaggio Liberty 125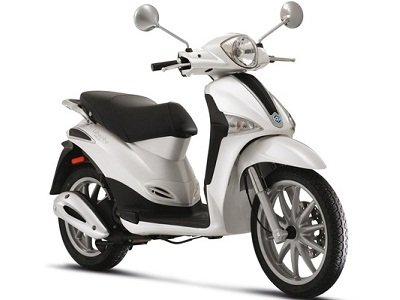 With a 125 cc engine and four-cylinder air-cooled engine, this Piaggio scooter is very easy to operate and maintain in the Indian cities. It has power output of 110.2 bhp and 10.4 Nm torque. Front wheel has 200 mm disk brake, and the rear wheel brake is 110 mm drum type. It has electronic start, pillion footrest, step up seat etc. Price – Rs. 70,000.
8. Yamaha Nozza Grande 125cc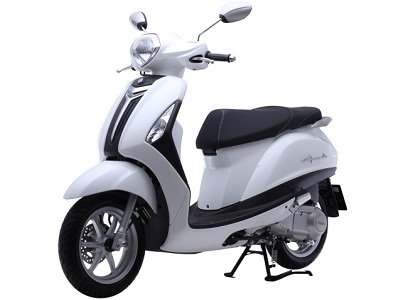 Yamaha is specialized in making all sorts of two-wheelers, including scooties as well. The Yamaha Nozza Grande 125 cc is a stylish little scooter with 125 cc single cylinder air-cooled engine, offering up to 11 bhp of power output. The design is very stylish, with slightly split seat and comfortable seating space. Price – Rs. 60,000.
7. Honda Lead 125cc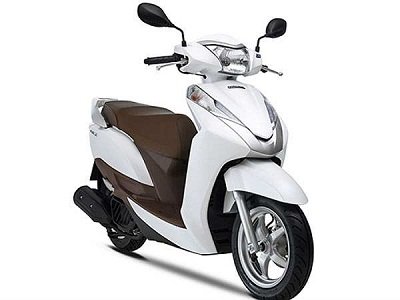 Honda lead has an engine of 124.92 cc displacement and 11.33 bhp power output and 11.6 Nm torque at 5000 rpm. Honda Lead scooter offers 138 mm ground clearance for effortless maneuvering on bumpy Indian roads. The seat is placed at 760 mm height, for comfortable seating of average heighter people. It has 6 litres of fuel tank. Price – Rs. 70,000.
6. Hero Dare 125cc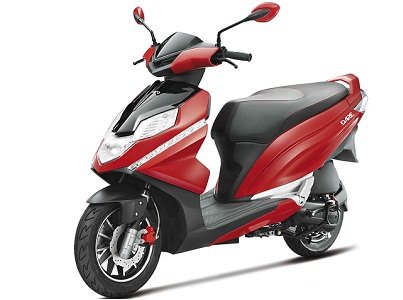 Hero Dare offers almost the same engine as the Hero Lead, the displacement is 124.6 cc offering 9.4 bhp power output at 7500 rpm and 9.8 Nm at 6500 rpm. The transmission is automatic. Hero Dare fuel tank is 6 liters in capacity with mileage of around 60 kmpl. Single hydraulic shock absorbers has been equipped on this scooty. Price – Rs. 55,000.
5. Hero Dash 110 cc
For a negligibly lower engine displacement, yet almost same engine pulling capacity the Hero Dash 110cc could be one perfect companion. At the same time, Hero Dash 110cc is more fuel efficient due to its lower engine displacement. It offers 9.4 Nm torque and 8.5 bhp horse power output. The engine is single cylinder and air cooled, pretty quiet on the road as well. Price – Rs. 58,000.
4. TVS Qube
TVS Qube looks slightly less funky, yet very classy. The design is well-tailored for office goers, yet the students would love the functional design aspects very much. Alongside 110cc petrol engine, it offers an 800W battery engine as well so the operating cost is very minimal. The battery capacity is 10Ah and 48V. Price – Rs. 65,000.
3. Bajaj Blade 125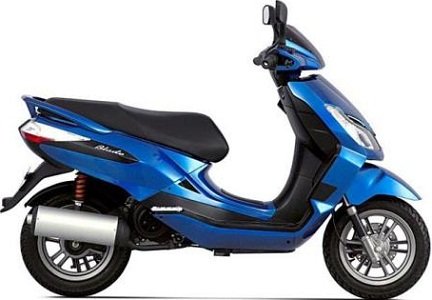 Even though the engine capacity is almost similar like most other scooties in the Indian market, yet Bajaj Blade 125 costs less probably because of the 4 speed manual transmission engine. The engine displacement is 125 cc with 11.5 bhp on board. The rated top speed is 95 kmph. Fuel tank capacity on Bajaj Blade 125 is 14.50 litres. Price – Rs. 40,000.
2. TVS Rockz
Another less-priced 4 speed manual transmission scooter for a lot less amount. The engine is 125 cc offering up to 10.5 bhp power output. The design on TVS Rockz resemble a motorbike's design, thus making it comfortable in jam-struck roads. Suitable for students and young executives. Price – Rs. 45,000.
1. Honda Activa 125 STD
Honda Acctiva 125 STD is a well-balanced scooty between price and features. It has a 125 cc engine offering up to 8.6 bhp power. Even with an automatic gearbox, Honda Activa 125 STD takes excellent pick up. The engine is 4 stroke and air cooled. Price – Rs. 55,689.
Conclusion
All these scooters are available in Indian markets in their respective showrooms. Depending on stock and availability the price could slightly vary.
Save