India is not only a land of rich culture and heritage, but also of diverse flora and fauna. It has some rare and endangered species of wildlife in its dense forests, which have now been offered government protection by declaring them as forest reserves and wildlife sanctuaries. These sanctuaries attract wildlife and nature lovers from around the world.
Here is a list of top 10 famous wildlife sanctuaries in India:
10. Periyar National Park, Kerala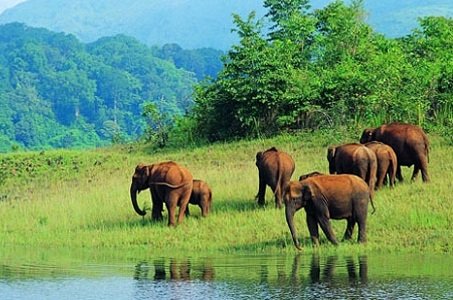 Periyar National Park is located in the picturesque locales of the Western Ghats in Kerala, next to the Periyar River. The park is home to herds of White Elephants, which are sure to be found engaged in playful play in the river water. One can have a pleasurable experience at this destination by taking a cruise in a luxury boat, down the Periyar River.
Read Also: Top 5 Most Famous Tiger Reserves in India
9. Kaziranga National Park, Assam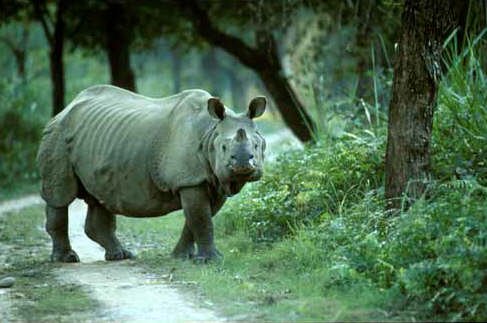 Next among the top 10 most famous wildlife sanctuaries in India in 2015 is Kaziranga National Park, which is situated in Golaghat district of Assam. It is one of the largest wildlife sanctuaries in the Northeastern part of the country and is home to the one horned rhino, which is regarded as an endangered species. It also houses wild animals like tigers, wild buffaloes and elephants, in addition to a number of migratory bird species.
8. Bandhavgarh National Park, Madhya Pradesh
Another well known wildlife sanctuary in India is Bandhavgarh National Park in Madhya Pradesh. The lush green forests, which are spread over a sprawling area of 437 sq km, are the natural habitat of amazing wildlife species such as Nilgai, wild boars, chinkara and tigers.
7. Kanha National Park, Madhya Pradesh
Kanha National Park is another well known wildlife sanctuary in the state of Madhya Pradesh, which was set up in 1955 to provide protection to the endangered species of swamp deer, popular by the name of Barasingha. Tigers and wolves can also be spotted at this park.
6. Sunderbans, West Bengal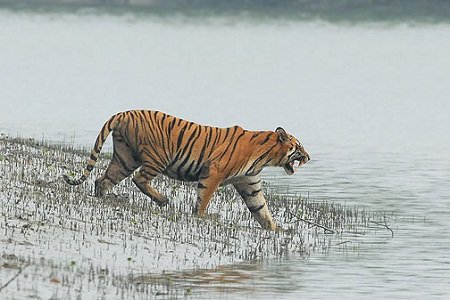 Sunderbans National Park is a forest of swamped mangroves, which is home to the world famous Royal Bengal Tiger. The park has been declared as a UNESCO World Heritage Site and also features other rare animals like crocodiles, fishing cats and snakes.
5. Ranthambore National Park, Rajasthan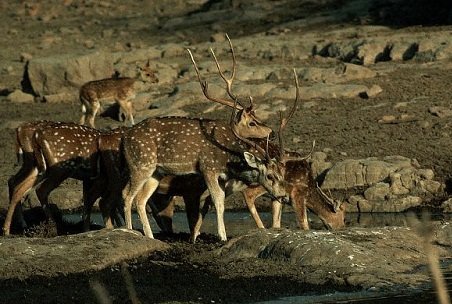 Featuring next on the list of top 10 famous wildlife sanctuaries of India in 2015 is Ranthambore National Park in Rajasthan, which lies between Banas and Chambal River. It is the natural habitat of wildlife species like sambar, leopard, hyena, wild boar and nilgai. The park is famous for its Tiger Safaris.
4. Gir National Park, Gujarat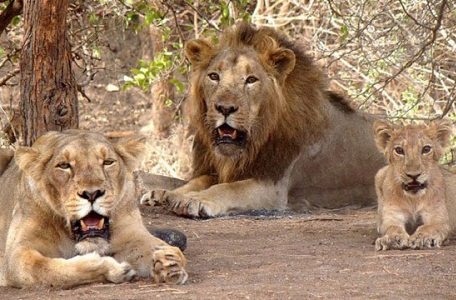 Gir National Park in Gujarat is famous on account of being the only sanctuary to house the Asiatic Lions in the country. Established in 1965, the park is favorably visited by wildlife lovers from the month of October to July, when it is easy to spot these amazing animals freely strolling around.
3. Pench national Park, Madhya Pradesh
The next name on the list of top 10 famous wildlife sanctuaries of India is that of Pench National Park in Madhya Pradesh, which is also referred to as "Mowgli land", as it is the setting of the legendary Rudyard Kipling work, "The Jungle Book". The park is home to tigers, leopards, wild dog and sloth bear, which makes it a great location for wildlife enthusiasts. Additionally, it houses more than 170 species of birds too.
2. Bandipur National Park, Karnataka
Bandipur National Park is a popular South Indian wildlife sanctuary, which lies close to the cities of Bangalore and Mysore. The sanctuary boasts of lush green forests, which serve as natural habitat of elephants and other amazing and rare wildlife species.
1. Corbett National Park, Uttarakhand
No list of wildlife sanctuaries in India would be complete without the world renowned Corbett National Park, which lies in the lap of Himalayas and is famed as the home of the Bengal Tiger. The park dates back to 1936 and is one of the most visited tourist destinations in the country.
All these popular wildlife sanctuaries attract global visitors and have proved that India is a nature lover's paradise, as far as national parks and sanctuaries are concerned.