Apart from the delicious fish curry, there are many other aspects for which Bengalis are known for. I don't know whether this is the effect of this water living organism, but they are extremely talented artists. Neither I am a Bengali, nor am I drunk. The compilation given below proves it all. Here we present 10 great singers whose music has brought us many good times are originally Bengalis/taken birth in Bengal.
Most Popular Bengali Singers
15. Monali Thakur
Monali Thakur is a multifaceted Indian artist known for her exceptional talent in playback singing, acting, and performing arts. Born on November 3, 1985, in Kolkata, West Bengal, she rose to prominence with her melodious voice and captivating performances. Monali has lent her enchanting voice to numerous Bollywood hits, earning accolades for her versatility and emotive singing. Her breakthrough song, "Moh Moh Ke Dhaage" from the movie "Dum Laga Ke Haisha," showcased her remarkable vocal prowess, winning her the National Film Award. Monali's journey in the entertainment industry continues to be marked by innovation and creative expression, making her a cherished figure in Indian music and cinema.
14. R D Burman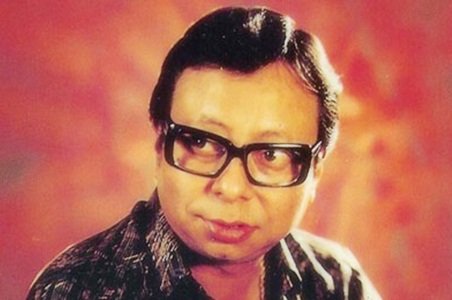 R D Burman, or Rahul Dev Burman, also popularly known as Pancham da has gifted us with many melodious tracks those are still alive in our mind. He is considered one of the finest music directors in Bollywood. His father S D Burman was also a great composer. Along His wife Asha Bhosle, R D has scored many awesome tracks. He is the man who introduced Indians with modern music.
13. S D Burman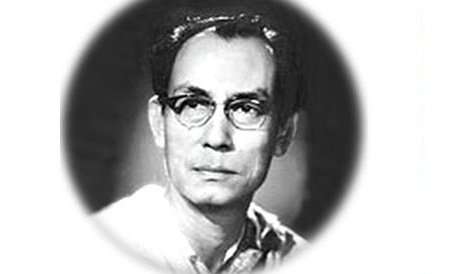 S D Burman, or Sachin Dev Burman, the father of R D Burman was also a great Indian music composer. He has made tracks for more than 150 flicks. In fact he was moreover a master, a teacher for many greatest singers India has witnessed like Lata Mangeshkar, Manna Dey, Mohammed Rafi, Kishore Kumar, etc. S D was pretty active with native Bengali music as well.
12. Shreya Ghoshal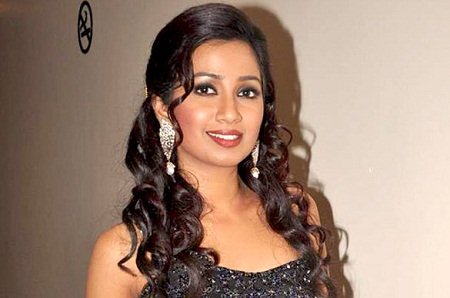 Who said beauty and voice never coincide? Melody queen Shreya is a true compilation of greatest female characteristics. Anyway, Shreya has bagged many awards, but winning four National Film Awards, five Filmfare awards, seven Filmfare awards in south industry is too distinguishing and doesn't really need to talk much about her talent. In addition, Shreya has been honoured from the U.S State of Ohio.
11. Kumar Sanu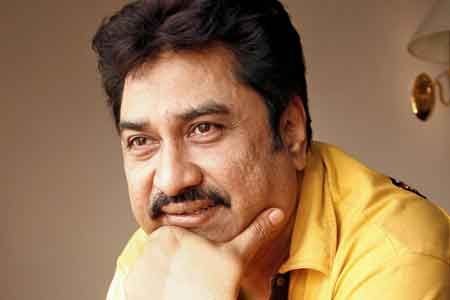 One can't simply win best male playback singer award for continuous five years, unless his name is Kumar Sanu. His popularity gets well received with the fact that he was awarded with Padma Shri by the government of India. Playback singing touched its ultimate height during Sanu's era. Especially, Sanu was ruling the industry during 90s.
10. Alka Yagnik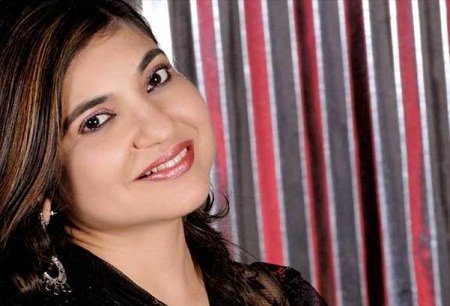 Alka is a well known Indian singer. She holds the record for winning seven filmfare awards. Being there in nominations for 35 times itself is a record as well. Alka has won a couple of National Film Awards as well. Her 20 tracks have been listed in BBC best 40 Bollywood tracks ever, which is a great record itself.
9. Shaan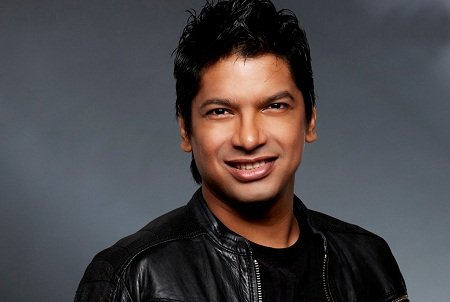 Do you know someone called Shantonu Mukharji? Yes, I am talking about your favourite Shaan only. Starting from small screens to big, Shaan is simply adorable like his ever present smile. He is quite popular in Pakistan as well. This versatile singer initiated his professional quest just at the age of 17. Accolades like "Magician of Melody", "Voice of Youth" fit well with Shaan only.
8. Bappi Lahiri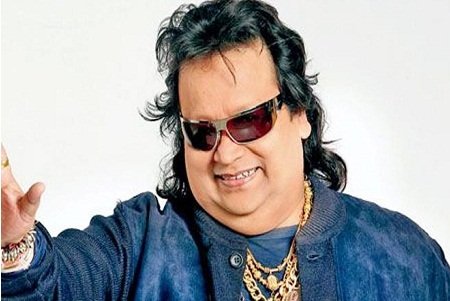 The golden man, Bappi Lahiri is a well known music director in Indian movie industry. Vey few would know that his actual name is Alokesh Lahiri. If Indians are aware of something called disco music, the Bappi is the man behind it. Tracks like Yaad aa raha hai, Disco Dancer can spontaneously lift you up. Especially 80s and 90s were referred as the Bappi Lahiri era.
7. Arijit Singh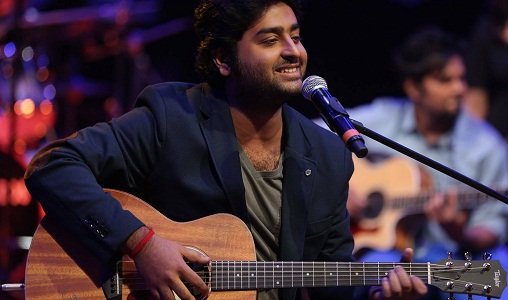 This young man is currently ruling Indian music. A cute looking boy in reality show Fame Gurukul is now the biggest singing star of the nation. However, the track Tum Hi Ho from Aashiqui 2 brought him name fame, awards, fans and many more. He won Filmfare and IIFA best male playback singer for this. Though Arijit is often seen with Pritam, but he has worked with other directors like Shankar Ehsaan Loy as well.
6. Abhijeet Bhattacharya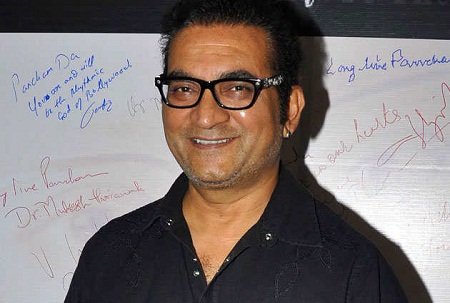 Romantic tracks don't need to be slow and boring always. Abhijeet has proved it well. Songs like "Yeh Teri Aankhen Jhuki Jhuki", Suno Na Suno Na" will keep Abhijeet alive among Indian music fans. He has won many Filmfare Awards for best male Playback singer. However, the song "Chand Taare" from Yes Boss brought him the most popularity.
5. Babul Supriyo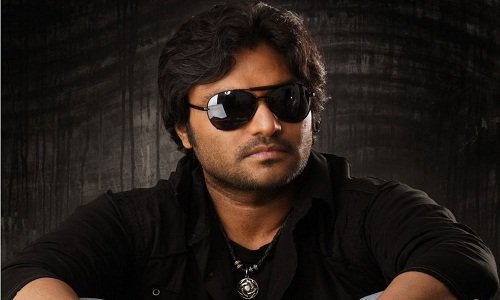 If the tracks like "Hum Tum"," Kahona Pyaar Hai" are still favourites for you, then needless is to introduce Babul Supriyo. This hard-working talented artist has been a part of more than 75 Indian movies. Babul is quite active in regional movies like Bengali, or Odia as well. His passion for music can be well guessed when we say he quit a well-paid job at Standard Chartered Bank to be a singer.
4. Geeta Dutt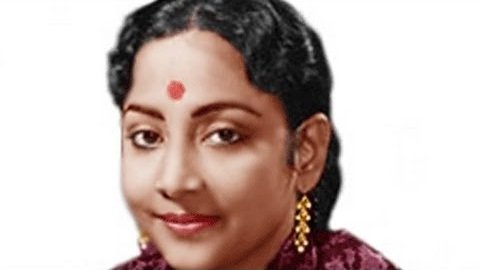 Geetā Dutt was one of the most prominent singers during the 50's and 60's. Geeta was best known for her contribution to Indian Hindi cinema, but she has also sung a number of Bengali songs. Till date Geeta's songs are played at a number of Bengali functions and her voice can bring a smile to your face. Geeta is still one of the best Bengali singers the industry ever had.
3. Kishore Kumar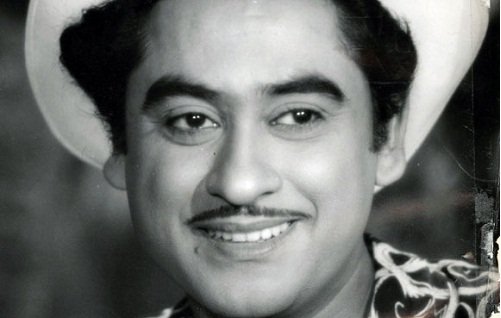 Kishore Kumar was a famous singer, actor, composer, producer and director in the Indian film industry. Kishore Kumar however, is most remembered for his voice. He sang songs in multiple languages including Bengali, Hindi, Marathi, Assamese, Guajarati and many more. Till date, Kishore Kumar holds the record for winning the most number of Filmfare Awards for playback singing. His Bengali songs are the best ones and also the most popular.
2. Manna Dey
Manna Dey, born Prabodh Chandra Dey was one of the most prominent singers in India. He had an amazing voice and was a playback singer for a number of movies and one of the best Bengali singers. Manna recorded over 4,000 songs during his time. He was awarded with the Padma Sri for his contribution to the music industry in 2005. He also won the Dadasahib Phalke Award in 2007.
1. Hemant Kumar (Hemanta Mukherjee)
Hemant Mukherjee, more commonly known as Hemant Kumar, was an amazing playback singer. He used to sing songs in Hindi, Bengali and many other languages. He was one of the best Bengali singers in Bollywood. Hemant's songs are still popular and people love listening to his voice. He won two reputed awards for his contribution to Indian cinema.
Conclusion:
All these above people have cemented their place in Indian music and so in the heart of fans. We hope Bengalis will keep this good work on in coming days as well.