Relationships are a serious issue in Bollywood, with many of them falling prey to misunderstandings and infidelity. There have been many celebrity couples in the industry, whose relationships have been marred by these problems and have broken up.
Here are top 10 Bollywood celebrity break ups that surprised the fans:
10. Amrita Singh-Saif Ali Khan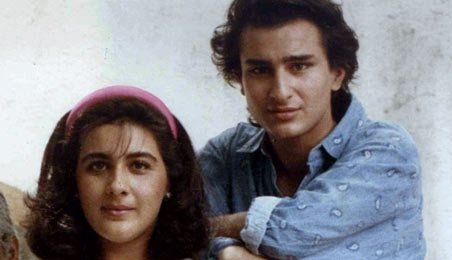 One of the most unexpected relationships in Bollywood was the impulsive marriage of Chote Nawab, Saif Ali Khan to actress Amrita Singh, 12 years his senior. But the marriage was doomed from the beginning and ended in a divorce 13 years later, with Amrita getting the custody of the children and Saif getting married to the diva, Kareena Kapoor.
9. Karisma Kapoor-Abhishek Bachchan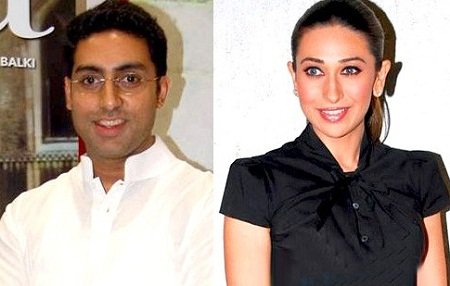 Another surprising celebrity break up in Bollywood was between the kids of the two biggest Bollywood families, Abhishek Bachchan and Karisma Kapoor. The couple got engaged, but soon called it off due to undisclosed reasons, though it is judges that there were certain family problems which caused it.
8. Kareena Kapoor-Shahid Kapur
The lip lock scene between Shahid and Kareena made the couple the talk of the nation, but the hot affair soon sizzled out, with the two of them going their own ways. Perhaps, the difference in the star status of the two caused the break up and Kareena found her soul mate in Saif Ali Khan.
7. Preity Zinta-Ness Wadia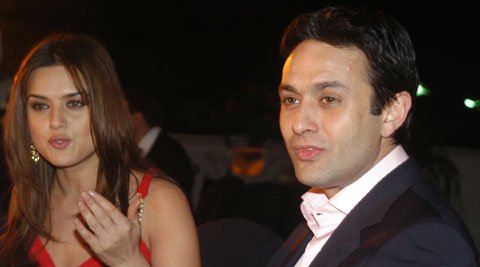 Next on the list of top 10 Bollywood celebrity break ups which came as a surprise is the one between actress Preity Zinta and tycoon Ness Wadia. After a prolonged affair and impending marriage, the couple broke up as Ness wanted Preity to quit her career after marriage but she did not agree.
6. Deepika Padukone-Ranbir Kapoor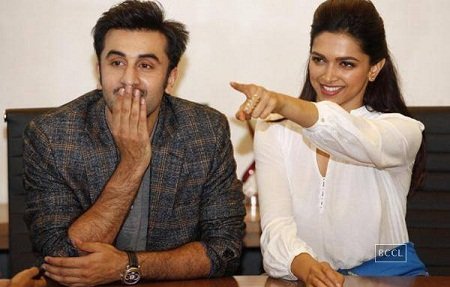 Deepika Padukone and Ranbeer Kapoor were once the hottest young couples in Bollywood and so much in love too. But it did not last long and things turned sour between the two of them and they separated, finding love in other people very soon.
5. Bipasha Basu-John Abraham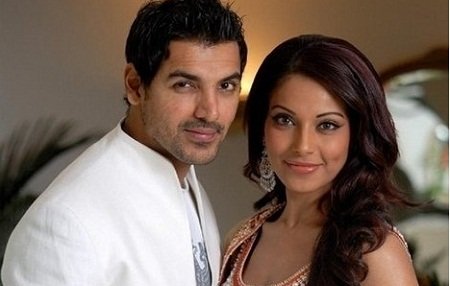 One of the longest live in relationships in Bollywood was between John Abraham and Bipasha Basu, but it saw a bitter end in 2011, as John was not in a mood for commitment while Bipasha wanted otherwise. John is married now, while Bipasha is still single.
4. Rekha-Amitabh Bachchan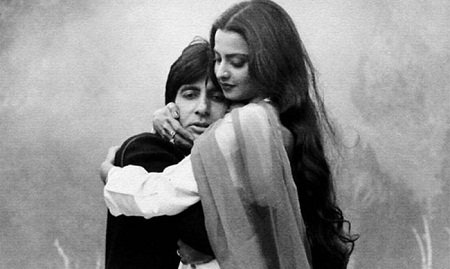 The failed relationship between the legendary stars, Amitabh Bachchan and Rekha, is considered as one of the most surprising break ups in Bollywood till date. Though they never admitted their relationship in public, yet everyone knew they were together, but it was his commitment to his marriage to Jaya Bachchan which brought him back to her.
3. Dimple Kapadia-Rajesh Khanna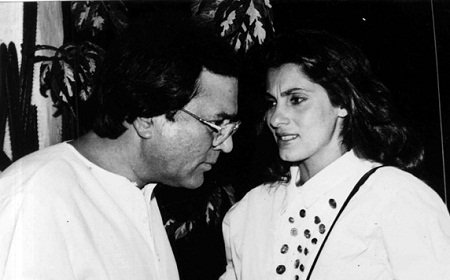 Dimple Kapadia shocked everyone by getting married to Rajesh Khanna, who was 15 years older, right after her debut movie, "Bobby". But after 11 years and two daughters, they split in 1984 as Rajesh had an affair with Tina Munim.
2. Aishwarya Rai-Salman Khan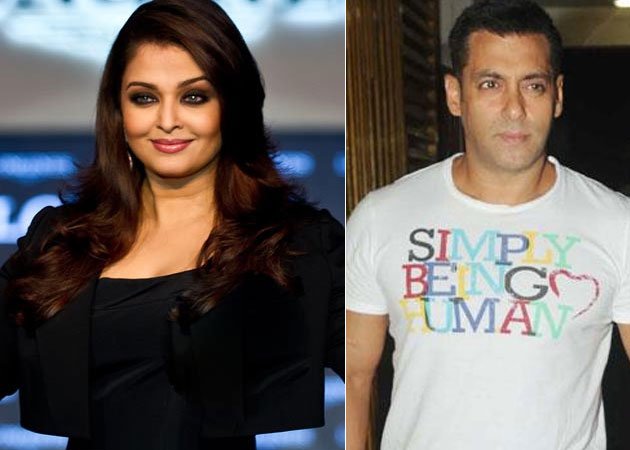 Another sad and surprising Bollywood celebrity break-up was that of Salman Khan and Aishwarya Bachchan, the reason of which was his violent behavior and interference in her career. While Salman is still single, Ash is married and well settled in her family life.
1. Reena Datta-Aamir Khan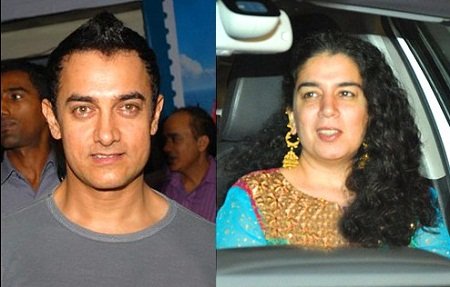 Mr Perfectionist Aamir Khan divorced his wife of 16 years, Reena Datta due to his affair with Kiran Rao, the assistant director of "Lagaan". This is another one of the most surprising break up in Bollywood.
Some other controversial relationships in Bollywood, which had a sad end, are Sarika-Kamal Hassan, Lara Dutta-Kelly Dorji, and Mahima Chaudhary-Leander Paes.