It's one of the most basic marketing technique efficiently used by companies to promote their interests among the masses. Earlier in older times, it used to be just phone conversations to attract consumers using lucrative offers among other things to woo them in. Both the existing customers as well as potential new customers were engaged in this activity. But with the advent of 21st century and rise of the 'Technological Era', telemarketing has evolved itself a lot. Video conferencing for peer to peer conversations is one among the many new features which have grown in present times. Invent and heavy use of 'Big data' since its evolution has revolutionized the telemarketing industry. Now they are using 'Big data' to generate reports and crunch humongous amounts of data. Now we can, for example, use random and proposed telemarketing surveys to existing and potential customers using large databases and directly put ourselves with prospective customers, one on one. Getting opinions on wide range of topics regarding goods and services offered by the company doesn't even involve human involvement anymore, which makes data compilation and analysing easier. Telesales is also evolving itself in combination with B2B telemarketing as people nowadays prefer sitting at the comfort of their homes getting things delivered in a jiffy. Many other new innovations are coming in fast for the telemarketing sector as it has been and will always remain one of the most effective ways of marketing in future.
The list of top 10 best telemarketing companies in India are summarized below:
10. Accenture India
It ranks last in our list, but that doesn't make it less big in any way. Starting in the early 1950s in USA, Accenture has made quite an impact in the telemarketing sector of India. It made its way over here in 2001 and has been booming ever since. The company specializes in providing customer friendly support staff, good working environment in their offices all across the nation, experience and research based outlook to the consumers, and using their resources from all over the world to provide unmatched experience to their existing as well as possible future clients.
9. Infosys BPO/ Progeon
Infosys BPO is on the 9th rank on our list. This company took its existence in the year 2002 and has been successful in engaging with customers all across India since its arrival.Its business outsourcing has been unrivalled since its inception because of their unmatched customer support. Their organic growth performance has been exemplary and rated best by many leading BPO research firms on many occasions.
8. Aditya Birla Minacs
Aditya Birla Minacs, founded in 1999, are best known for providing business and technology outsourcing services for the masses. It engages with customer life cycle, marketing IT solution and services too for companies based in India and abroad.Its engagement with global corporations spanning in more than 10 countries across the globe has expanded its scale of outreach letting it gain strategic and tactical advantages over other firms.
7. IBM Daksh
Acquired by Concentrix in recent years, it has been one of the biggest outsourcing companies in India for more than a decade. IBM bought Daksh e-Services in 2004 to enter the telemarketing sector.
6. First Source Solutions
Founded in 2001 with its headquarter branch in Mumbai, Maharashtra, it specialises in providing business process outsourcing and knowledge process outsourcing on big scales. With more than 20,000 employees at its disposal, First Source Solutions is one of the biggest players here.
5. WNS Global Services
Just like First Source Solutions, WNS has its headquarters in Mumbai too founded in the year 1996. With a revenue of more than US$500 million, it's a huge company with almost 32,000 employees working under them. With a big list of clients under their belt, they gain a 5th spot in our list.
4. Aegis BPO Services Limited
Founded 1981 in USA, with number of employees going off the roof with 40,000 plus count, it spans across the world with its presence in more than 43 countries. Sandip Sen is the Current Global Chief officer heading its India branch and leading the way in making it a prominent name in the industry. It has been awarded and recognised as more strategically placed innovators and good services provider on many occasions by leading magazines. Their motto is to be the biggest player in the telemarketing sector all over the world which drives their work culture among their workers.
3. Wipro BPO
Wipro BPS is making its way in becoming a global leader in providing next generation business process services to global enterprises all over the world. The company was founded in 2002 and provided BPO quality services in more than 20 countries. It's known for revolutionizing the telemarketing industry with their customer reach and outgrowth in the last ten years or so.
2. TCS BPO
Tata consultancy services, shares its spot on many other segments of industrial growth too besides telemarketing. The number of employees working under them are huge and they have offices set up across most of the prominent locations across India. They've been outsourcing too for a long time and working alongside government offices too across India.
1. Genpact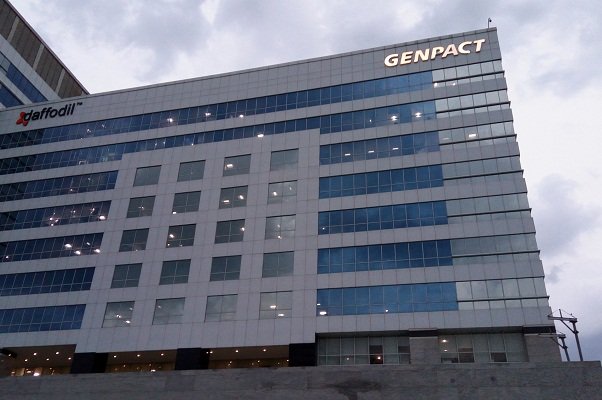 They are the market leaders in our list for best telemarketing companies. Started in 1997 as the process of GE capital in India. It became an independent company in 2007 publicly traded. They have a revenue of more than US$2.46 billion (2005).
Save
Save