Sports Utility Vehicles are usually premium vehicles for commuting. SUVs can go almost anywhere no matter how the terrain is; and depending on engine specification and power output the maintenance and monthly expenditure could be reasonable as well. There are compact and large – all ranges of SUV in different price ranges; however, the SUVs that cost 10 lac rupees or below are the most popular ones in this market.
Here's a list of top 10 SUVs that you can buy under Rs. 10 lac.
1. Ford Ecosport
Ford makes a compact SUV that comes in a total of 10 variants in the Indian market. Among them, 6 are petrol and the rest 4 are diesel variants. There are difference in engine power; starting from 999 cc going all the way up to 1499 cc. These variants would provide 16-22 km/l depending on driving style. Price – Rs. 6.8 lacs to 10.44 lac.
2.  Mahindra Scorpio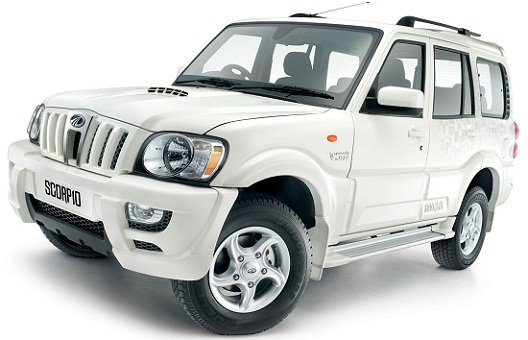 For bold masculine outlook, premium material design and reliable performance; Mahindra Scorpio is a well deserving candidate in India's top 10 SUV list. There are a total of 10 variants; engine capacity ranging from 2179 cc manual to 2609 cc automatic transmission. Price starts at Rs. 8.53 lacs.
3. Renault Duster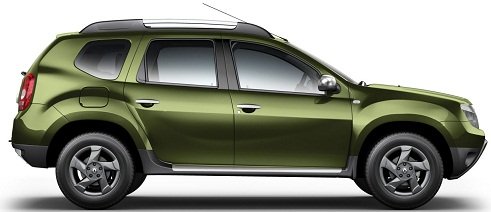 Design and outlook on the Renault Duster makes it nearly invincible. The engine capacity is 1461 cc for the Petrol variant with manual transmission and the diesel variant has a higher cylinder bore of 1598 cc. On average, this SUV would go 12-18 km/l in city driving. Price – Rs. 8.3 lacs and onwards.
4. Mahindra Bolero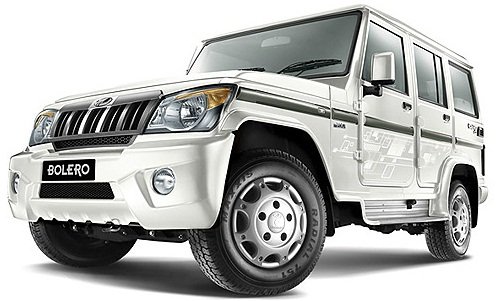 The boxy approach on Mahindra Bolero could remind people of the much higher priced SUVs in the market; but this one's very inexpensive. It's a diesel based SUV with 2523 cc engine and offers 14 km/l on city traffic and 16 km/l on highways. Price – Rs. 6.24 lacs and onwards.
5. Tata Sumo Gold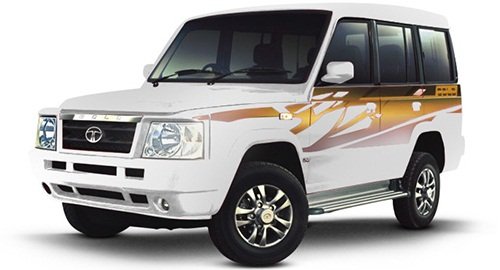 Tata happens to be one of the top 3 vehicle makers in the country and they hold the position for a good reason. Tata Sumo Gold has all necessary features a driver would need. It provides 14-16 km/l mileage on different traffic state. Tata Sumo Gold is offered in two engine types – 2596 cc diesel manual and 2956 cc. Price – Rs. 6.23 lacs and onwards.
6. Tata Safari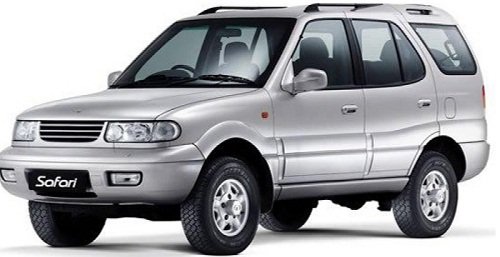 Both variants of Tata Safari SUVs offer manual transmission; engine capacity on this vehicle is 2179 cc. On average, the mileage on city traffic is 12 km/l and highway is 14 km/l. Central showroom is located at New Delhi. Price – Rs. 8.96 lacs for 4×2 LX DICOR and 10.26 lacs for 4×2 EX DICOR.
7. Maruti Suzuki Ertiga
Maruti Suzuki Ertiga is a very compact SUV with reliable powertrain and it is able to run on most terrains without any trouble. Country's favorite brand introduces this SUV in a manual 1248 cc model and 1373 cc automatic model – both offers economic fuel efficiency of 14-22 km/l in city traffic and 16-24 km/l in highway traffic. Price – Rs. 6 lacs – 9.25 lacs.
8. ICML Rhino RX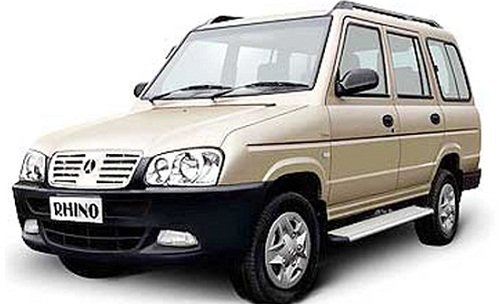 ICML Rhino RX is offered in four variants. The design is more utilitarian than being a fancy SUV, making it easier to drive on difficult terrains. Steep uphill climbs or city pothole – nothing would matter to the higher ground clearance. The price ranges from Rs. 6.5 to 7.5 lacs.
9. Maruti Suzuki Gypsy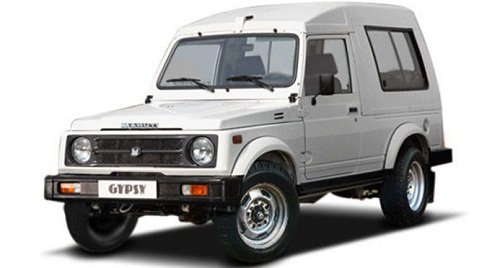 Gypsy is the best workhorse for money. It comes in three variants and all of them are manual transmission. The design and engine power rating gets Maruti Suzuki Gypsy to almost anywhere – that's why it's a favorite choice with the Army. Price – Rs. 5.69 to 6.16 lacs.
10. Mahindra Thar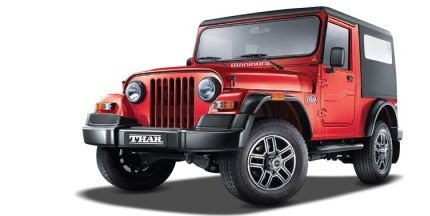 Mahindra Thar has a classic look – very utilitarian and practical for uneven surfaces and the most difficult of earth terrains. This vehicle would attract the sheer enthusiasts of motorcars and people with heavy duty commuting needs. This SUV is available for nearly 6.59 lacs.
Conclusion
All these SUVs are great value for money. Price could vary a little bit based on demand and supply.