Motorcycles are faster means of commuting across a busy city with jam packed streets. People buy bikes in order to get to their desired places fast and with less expenditure. Indian market has a great consumer base for motorcycles since the country is an emerging economy and the streets are friendlier for smaller vehicles. Indian market is mostly full of the native-made bikes, available at a lucrative price tag.
Here's a list of top 10 best motorbikes with great mileage offering in India.
10. TVS Star City Plus
The first introduction of TVS Star City Plus had taken place on 2014 at Delhi Auto Expo. This motorbike has a 109 cc engine with 86 km/l mileage offering. The maximum engine output power is 8.30 bhp. Price – Rs. 44,312.
9. Hero HF Deluxe Eco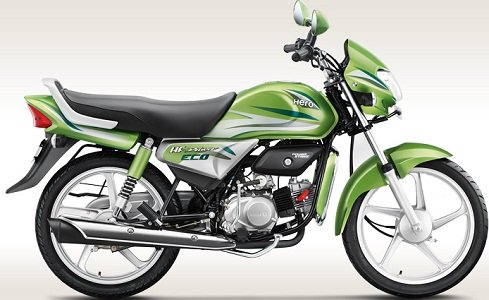 If you are into eco-friendly technologies, then this motorbike should be for you. Also, the fuel efficiency and maintenance expenditure on this motorbike is pretty decent. The engine displacement is 97 cc with 83 km/l mileage and 7.6 bhp engine power. Price – Rs. 46,262.
8. Hero HF Deluxe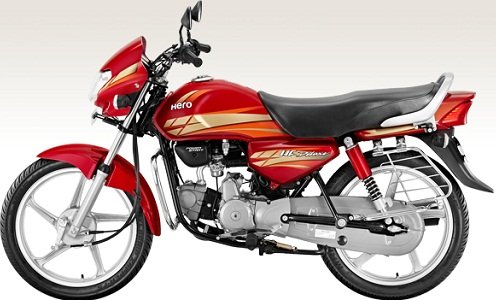 Hero HF Deluxe has an old school design and performance wise, it's an entry level motorbike. HF Deluxe has a 97 cc engine with 83 km/l mileage onboard and 7.7 bhp engine power. Kerb weight is 110 kg for this motorbike. Price – Rs. 42,216.
7. Hero HF Dawn
Power output is only 7.7 bhp on the 97 cc engine on Hero HF Dawn. For basic commuting this configuration is more than enough. Mileage on the Hero HF Dawn is 83 km/l and kerb weight is 109 kgs. Price – Rs. 39,746.
6. Hero Super Splendor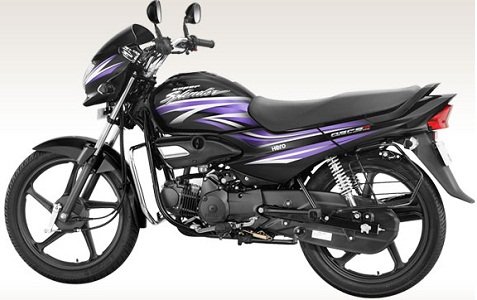 Hero Splendor is a comprehensive motorbike lineup of various level of engine powers, Super Splendor offers 8 bhp. The engine displacement is 125 cc and it offers 83 km per liter mileage. Kerb weight on this morocycle is 121 kg. Price – Rs. 53,735.